This post may include affiliate links. As an Amazon Associate I earn from qualifying purchases.You can read my complete affiliate disclosure for more details.
Looking for new gift ideas for a home fermenter?
Our gift ideas for the home fermenter gift guide are sure to have something for that special someone on your list.
Whether they are beginners, hobby fermenters, or advanced fermenters who are into making kimchi, kombucha, kefir, and other delights, you will find SOMETHING to please your favorite fermenting friend or family member. 
Whatever the case, Fermenters Kitchen's fermentation gift guide has you covered.
I've included practical, helpful tools and equipment to help the home fermenter increase practice and knowledge while saving time and money. 
So, in this guide, you'll find:
Gift ideas for Home Fermenters on your list 
Some Ideas for Fermentation Holiday Gifts
Equipment for Safely Preserving Food at Home
Let's jump right into the guide. We'll start with some gifts for the beginning home fermenter. 
A Gift Guide for Fermentation Enthusiasts
Fermentation crocks are jars typically made of ceramic for fermentation and pickle production. Optimal conditions are created in the jar, enabling anaerobic bacteria to thrive. The crocks ensure your food is preserved instead of spoiling.
People are pretty intimidated by the idea of crock fermentation. But that's only because they have yet to try it. Fermentation crocks are easy to operate and make the perfect gift for any home fermentation enthusiast.
Fermenting crocks also allows you to ferment a large amount of vegetables simultaneously, rather than multiple little batches in smaller mason jars.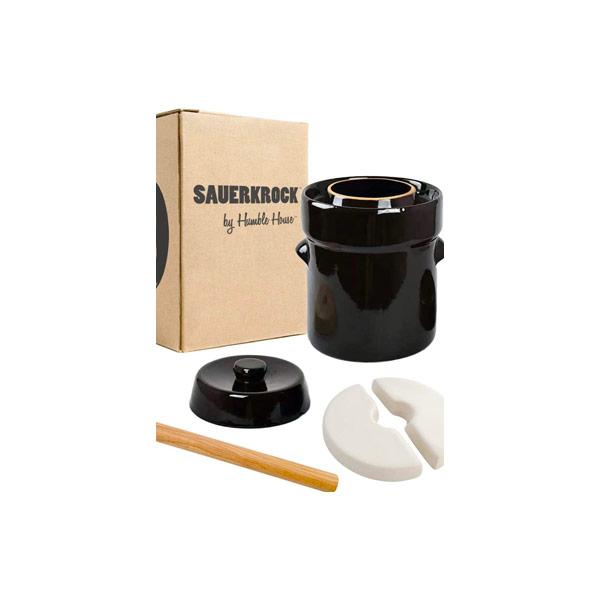 Humble House Sauerkrock Crock
The Humble House SAUERKROCK fermentation crock is the perfect gift for anyone who loves fermenting vegetables.
The small size doesn't take up much space in the kitchen and is perfect for making small batches of fermented foods. 
E-Jen Premium Fermentation Container
This kimchi and sauerkraut container is the perfect gift for anyone looking to learn how to pickle their vegetables. 
Available in 10 different sizes of fermentation crocks and is dishwasher-safe, freezer-safe, microwave-safe, and easy to use.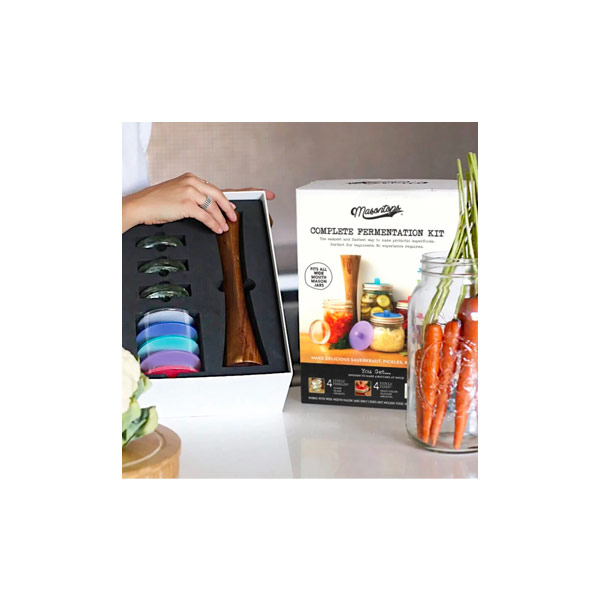 Complete Fermentation Kit
This Masontops complete mason jar fermentation kit has everything you need to turn a standard mason jar into a fermentation machine. 
This makes a great gift for someone just starting their home fermentation journey and making do with the equipment they already have.  
Gifts For The Fermenter With Safety In Mind
A mandoline slicer is the perfect gift for someone who loves to ferment vegetables. Using a mandoline slicer is much safer than cutting vegetables with a knife.
And it is a great way to slice large amounts of cabbage really fast, especially when filling a large crock efficiently.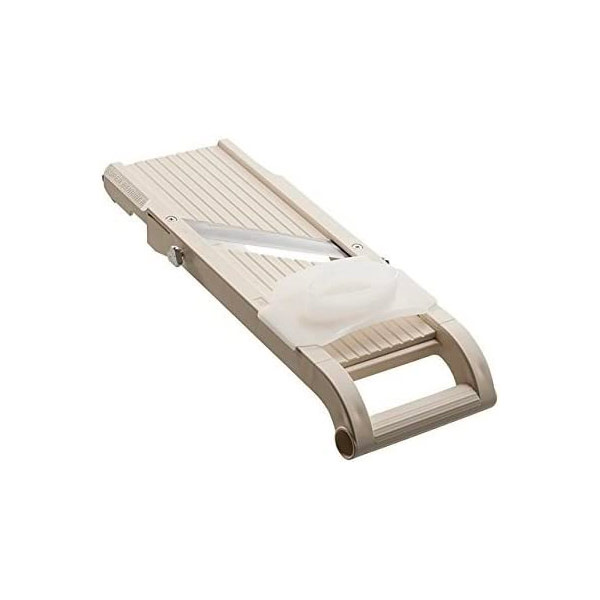 Benriner Mandoline Super Slicer
Home fermentation involves cutting tons of vegetables.  This can result in many cut fingertips and skinned knuckles without the right equipment. 
If someone in your life is getting into fermentation, you can save them a lot of pain and money spent on bandaids by gifting them a mandoline vegetable slicer. 
Pair the mandoline slicer with these level 5 cut-resistant gloves. They are highly durable gloves made of the highest cut-resistant material you can get on the market.
The perfect gift for using while shucking oysters, cutting meat, slicing and dicing vegetables, using the potato slicer or the mandolin.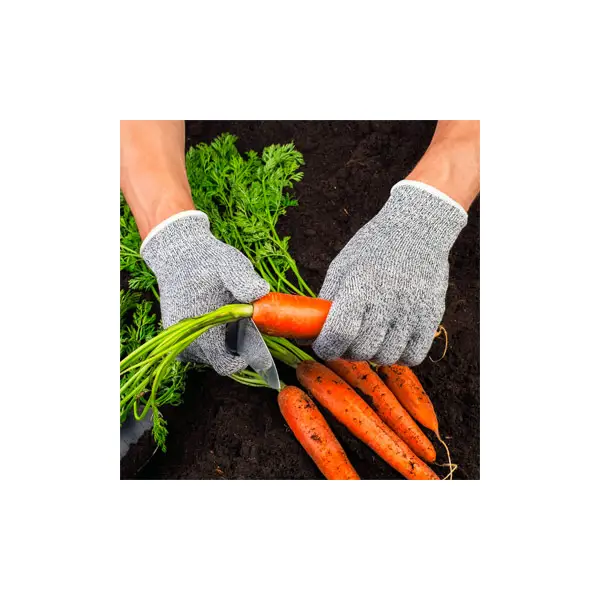 NoCry Cut Resistant Gloves
The NoCry Cut Resistant Gloves are 100% food safe. They are perfect for dicing vegetables or using a potato slicer or mandolin. Protect your hands; feel like a master chef while giving your hands extra protection.
Gift Ideas for the Kombucha Lover
Have a loved one in your life who loves kombucha? Or are they interested in brewing their kombucha at home? Gift them a starter kombucha kit to help them get started on their kombucha brewing journey.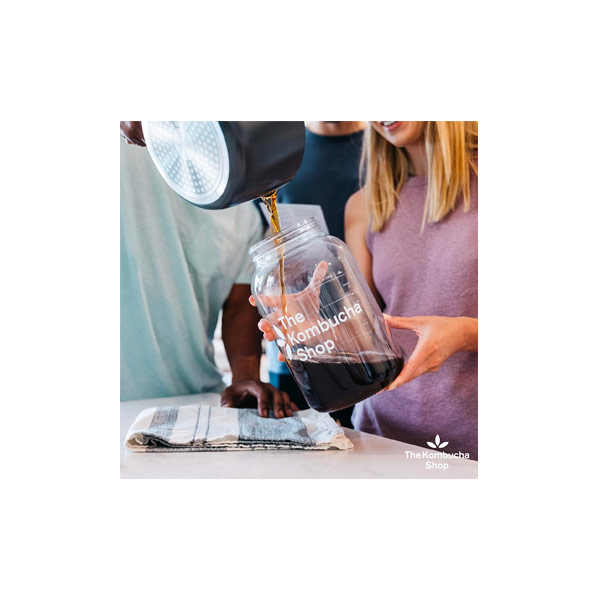 Kombucha Starter Kit
This Kombucha Starter Kit from The Kombucha Shop makes a great gift. The gallon-sized container allows your loved one to make a large batch of kombucha in one go. This means that they are more likely to share their product with you.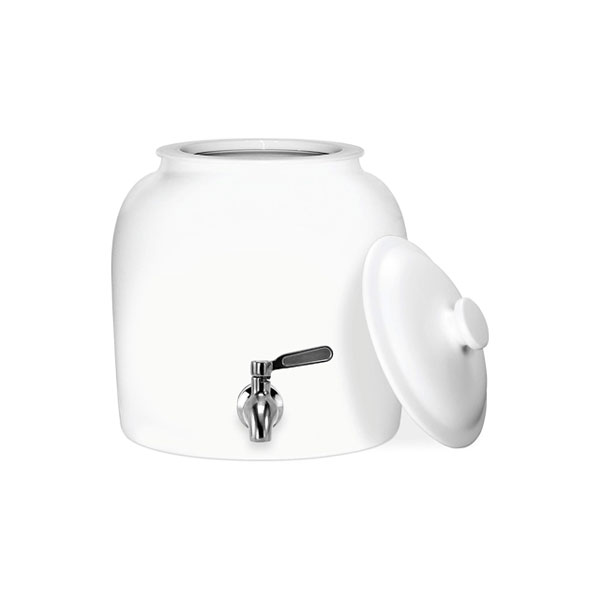 Kombucha Crock Dispenser
This Kombucha crock is made with high-quality materials, including a matching lid, stainless steel faucets and 100% lead-free porcelain.
GEO crocks are made to provide the most efficient and safe method to store kombucha or any of your favorite fermented drinks.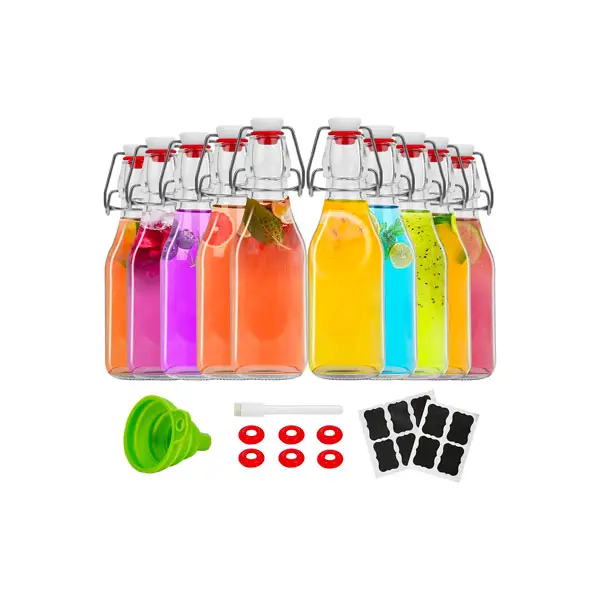 10 Pack ZEBEIYU Swing Top Glass Bottles
Flip Top Beer Brewing Bottles for Kombucha, Homemade, Kefir, Water, Beverages, Soda, Oil, Vinegar, Fermentation, and Limoncello.
These brewing bottles are made with BPA-Free and premium glass for optimum resistance to impact and temperature changes. The swing-top glass bottles with the flip cap provide a leak-proof seal to ensure the beverage inside is fresh and delicious.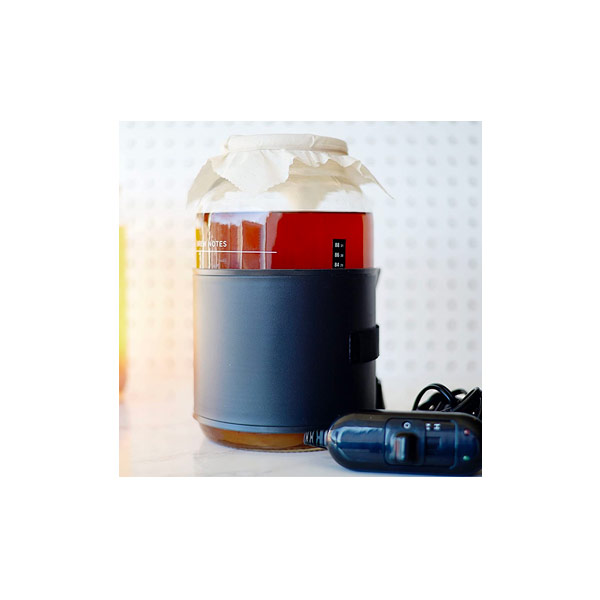 A Kombucha Heating Wrap
A heating wrap to put around a jar of fermenting kombucha is a gift for any kombucha maker. This custom-made wrap helps keep the kombucha at the proper temperature to ferment successfully.
The heating wrap is adjustable according to the size of the fermenting jar and can fit a jar as small as ½ gallon to large-sized jars.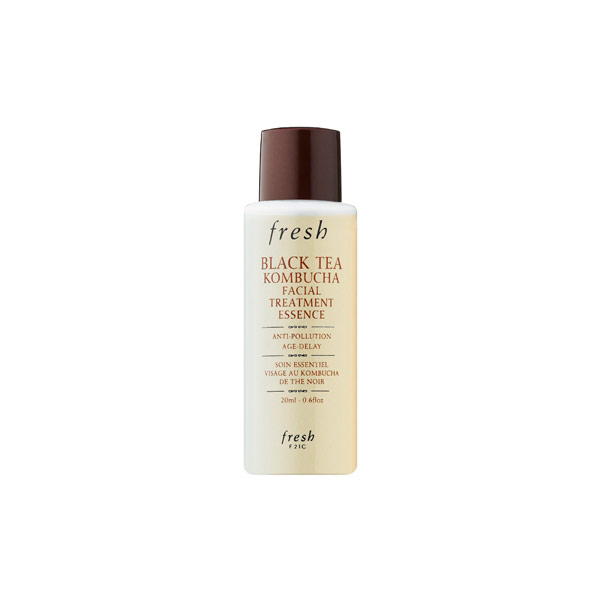 Kombucha Facial Treatment Essence
Want to gift your friend a truly unique kombucha gift?
Any kombucha lover will adore using a kombucha facial treatment on their skin. This skin care product made with kombucha is suitable for all skin types.
It is known for eliminating fine lines, wrinkles, and dullness from the skin and provides an even skin tone.
Gift Ideas for the Cheese Maker in your Life
Whether your best friend is crazy for gouda or your husband can name every DOP cheese, finding the best gifts for cheese lovers may be intimidating.
Below is a list of adorable and valuable cheese gifts that will surely please those who love the yummy treat.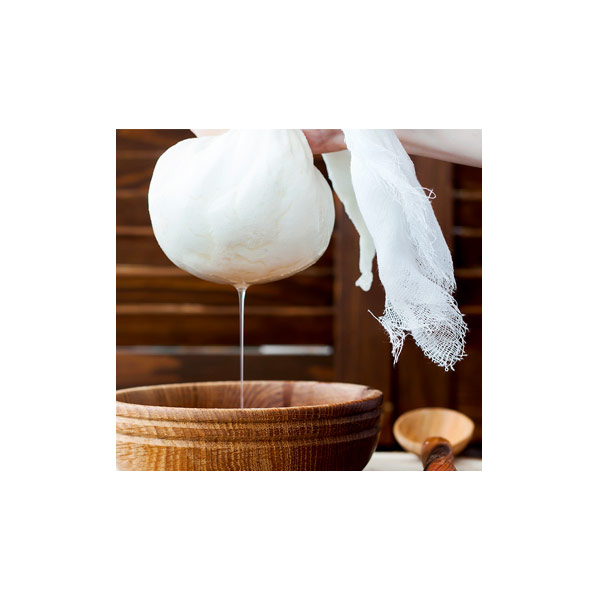 Cheese-Making Kit
If you have a budding cheese maker, this complete cheese-making kit from Standing Stone Farms is a great gift idea. 
The best thing about this kit is that it contains all the ingredients to help turn store-bought milk into a delicious homemade cheese for everyone to try.
The complementary DVD also helps newbies gain an understanding of the process.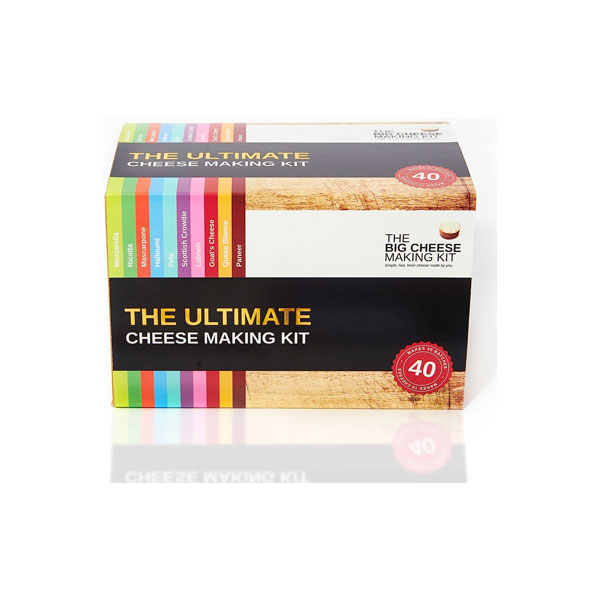 Ultimate Cheese-Making Kit
The cheese kit makes you say, "Well, that was easy!" In less than an hour, you can whip up your favorite cheese at home and with minimal effort.
This kit includes everything you need (except the crackers): cheese molds, herbs and spices, and a glorious, no-fuss recipe book.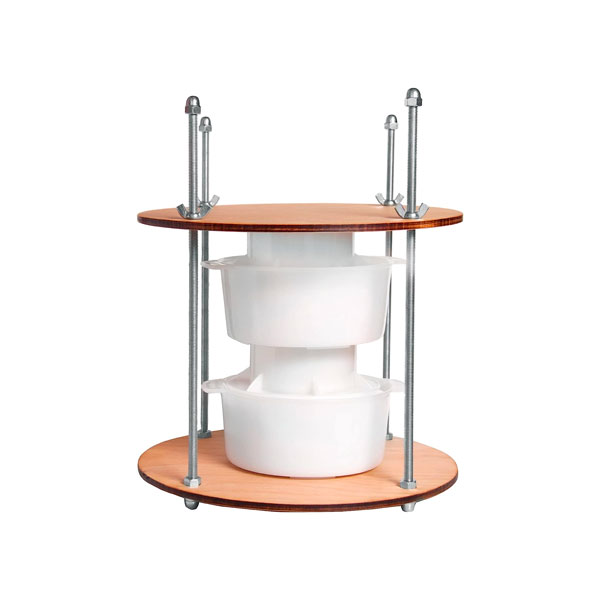 Cheese Press
This Wooden Cheese Press has a round shape diameter of 11.2 in (Metal Guides 13 in + 2 Cheese Making forms of 45oz) pressure up to 50 pounds colorless.
This Cheese form can be used as a Diy cheese-making kit or a tofu-making kit.
Gift Ideas for Breadmakers and Sourdough Enthusiasts
If you know someone who loves to bake sourdough bread, and you want to knock their socks off with the best bread-baking gift ever, here's a list of the most incredible gifts every bread baker wishes they had.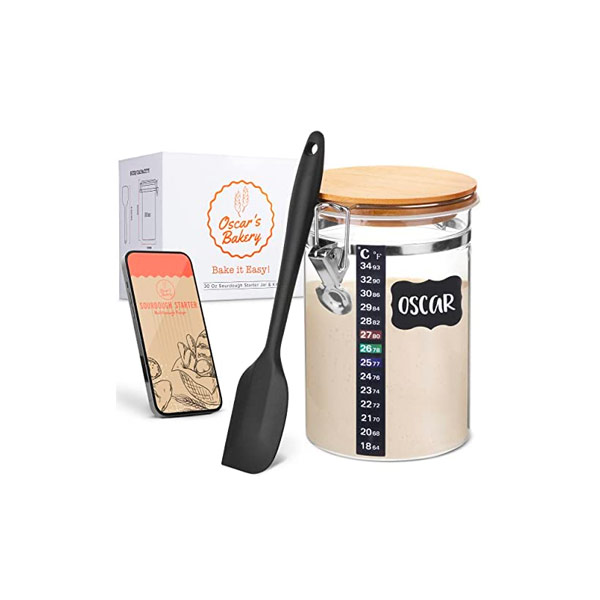 Glass Sourdough Starter Jar
Sourdough is another home fermentation item that keeps growing in popularity.  This starter kit from Oscar's Bakery is a perfect gift for anyone who has expressed an interest in making sourdough.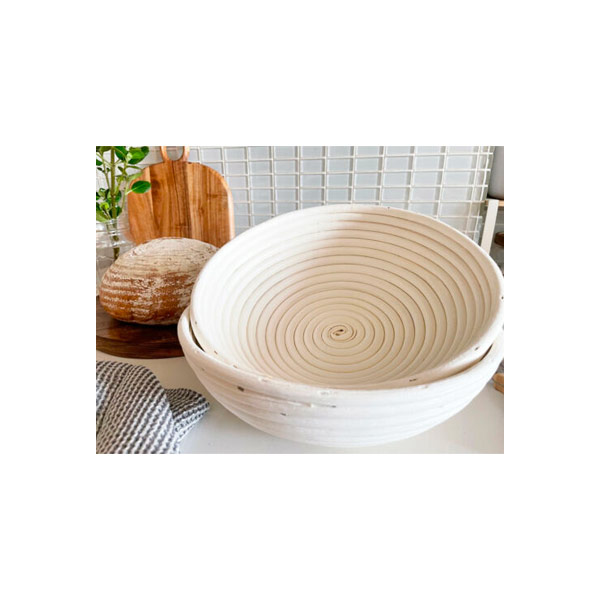 Bread Proofing Basket
If the sourdough enthusiast has mastered the art of growing a starter, this proofing basket set from Banneton Bread can be the perfect follow-up gift. 
Because this is a set of two, they can have two loaves of bread simultaneously.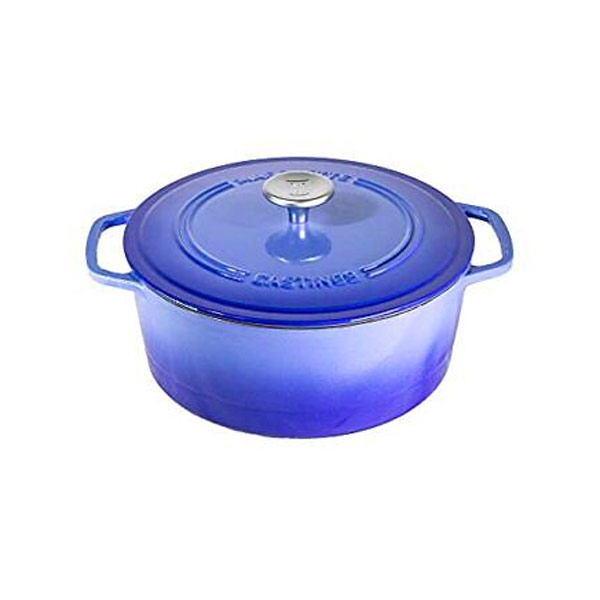 Round Enameled Dutch Oven
The round enamel Dutch Oven is the most commonly used for sourdough baking. Owners of this dutch oven say, "Works great! Extremely well made!"
When buying an enameled Dutch Oven, you want to look for a heavy base to regulate the heat, a tight-fitting lid to trap steam with an ovenproof knob and handles for easy handling. Marquette Casting delivers all of these qualities.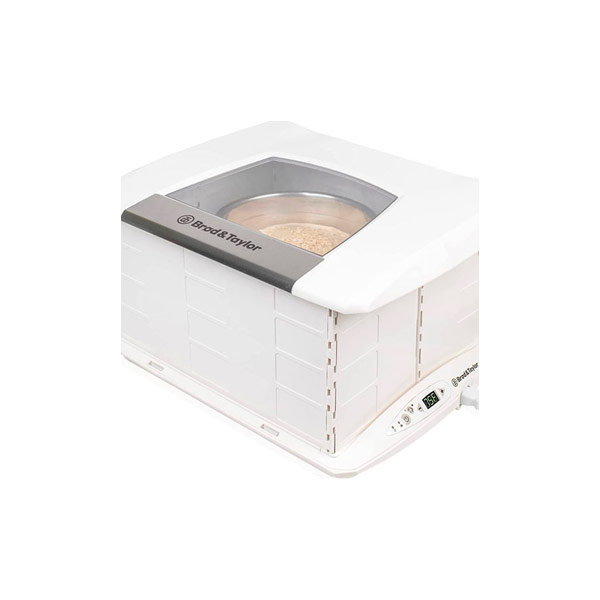 Folding Proofer & Slow Cooker
Baking bread in a regular oven can be a bit hit or miss. This folding proofer and slow cooker from Brod and Taylor can be the perfect gift to help your loved one perfect their sourdough craft.
Gifts for anyone who makes Miso, Soy Sauce, Sake, Mirin, Amazake, or charcuterie
Miso soup is a Japanese delicacy high in protein and low in calories, made from traditional Japanese flavors. Here are some gifts for anyone who makes miso or is looking into starting to make miso or soy sauce, sake, mirin, and more.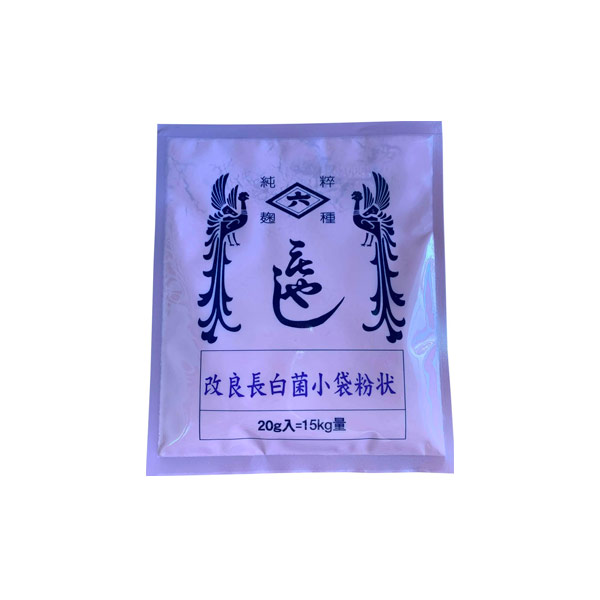 Koji Starter For Miso
If someone in your life wants to begin fermenting their miso, this miso starter kit is a great gift idea. It simply contains the spores that are required to start fermenting miso.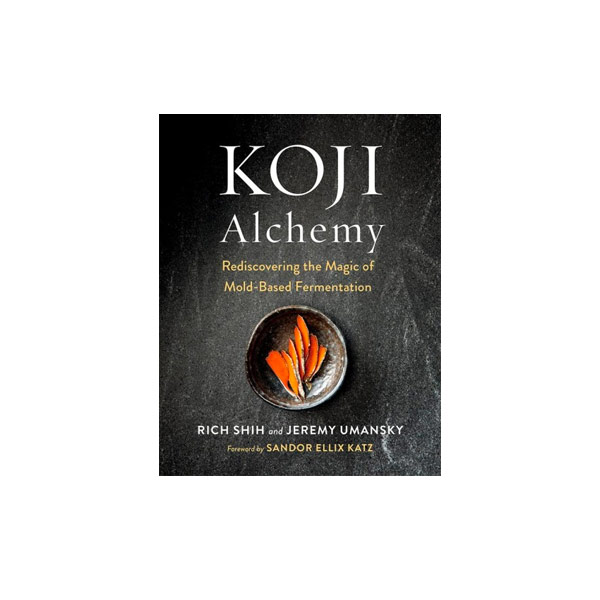 Book: Koji Alchemy
The book Koji Alchemy: Rediscovering the Magic of Mold-Based Fermentation (Soy Sauce, Miso, Sake, Mirin, Amazake, Charcuterie) is the perfect gift for the avid fermentation enthusiast in your life who is particular about the equipment they use. 
This gift will help them to increase their knowledge on the subject.  
Koji Alchemy is a comprehensive guide for anyone who wants to understand the fundamentals of koji: how to make it and how to use it in a whole host of applications, ranging from savory to sweet.
Final Thoughts
Buying a fermentation-themed gift for someone you love might seem difficult if you aren't a fermentation enthusiast. 
However, with this thorough gift guide, you can get them something they will love, appreciate, and, most importantly, get a lot of use.
Fermenting for Gift Giving
A list or box filled with top fermentation recipes is a fantastic gift for the hobby or advanced home fermenters. If your favorite home fermenter is interested in fermenting ideas for Christmas gifts in the future, this would be a fun idea that I think they would love. 
Here are a few of my favorite fermented vegetable items that I put into gift baskets to give as gifts:
I will continue to grow this list as I add new recipes. Fermented food items make great gifts, too.