Where to Find Mead In the Liquor Store
Are you asking yourself, Where is honey mead on the retail shelf?
Or do liquor stores sell mead?
Liquor stores can place honey mead in several different locations within their stores. Here is our list of where to find mead in the liquor store.
In the dessert wine aisle - since honey mead is considered a honey wine, it can be on the shelf with dessert wines such as Port, Maderia, and rosé.
Next to craft beers - Honey mead can be found in the craft beer section since they share similar drinker demographics.
Honey mead has a history that dates back thousands of years ago but is surprisingly hard to find in stores. Worse yet, the selection of honey mead is often tiny and subpar, even when you manage to find it! 
And while making honey mead at home can deliver incredible results, it takes a lot of time.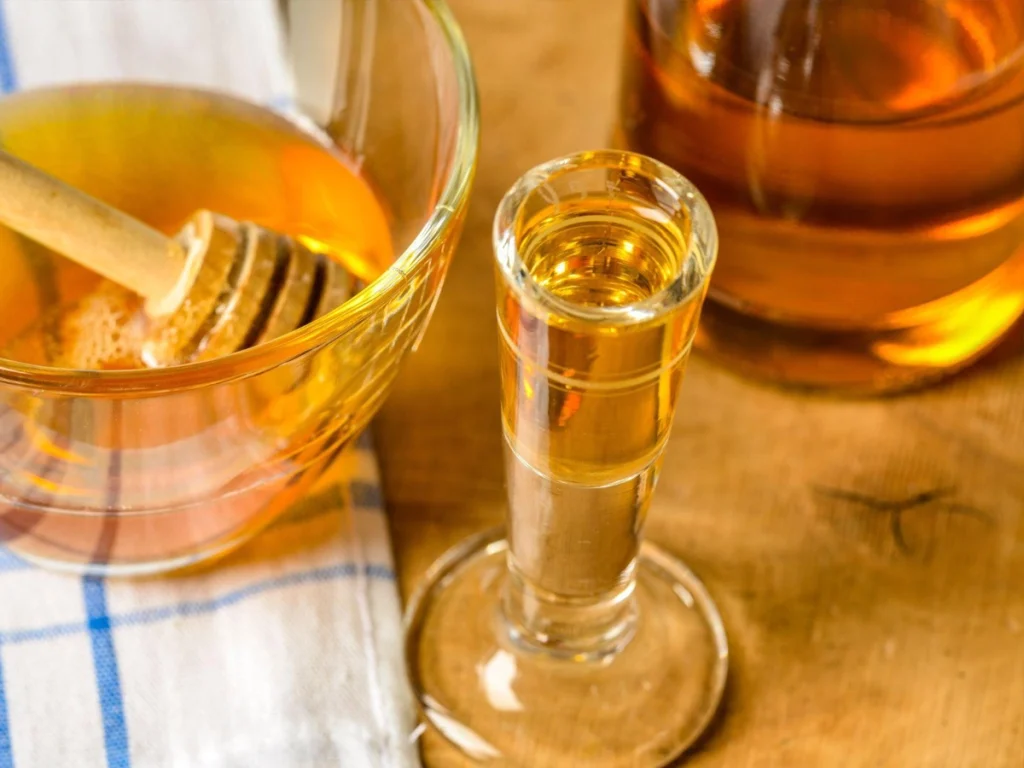 Where to Find Honey Mead in the Liquor Store - Retail Shelf
Compared to conventional liquor options like beer or champagne, it's safe to say that honey mead is pretty rare — to the extent that it can feel almost impossible to find it in stores. However, with a dedication to searching and the proper knowledge, purchasing mead at your local liquor store is possible.
There are a few common patterns in how liquor stores categorize their drinks so that you can use them to locate honey mead quickly.
Generally speaking, many liquor stores place their honey mead nearby craft beers since they tend to share similar drinker demographics. Since mead is technically a 'honey wine,' many shoppers have reported finding their mead in the dessert aisle. 
The best way to find mead at a nearby liquor store is to call ahead or check online to verify whether or not your local store offers it. 
This can save you a disappointing trip and lets your local liquor store know there is a market for carrying mead.
Find Polish Mead in a Liquor Store
If you're looking to purchase an expensive or unusual variety, like Polish mead or pyment, you may find that it's placed separately from the other meads. 
Polish mead is one of the most expensive types of mead because of its high-quality ingredients and long fermentation time. Because of its high price point, you will most often find Polish mead in a locked cabinet in a liquor store.
Where to Find Honey Mead Online
If you want to avoid venturing to the local liquor store to see if they have any mead in stock, you don't have to worry. Many other avenues are available to stock up on delicious honey mead, including shopping online.
Buying mead online offers a lot of advantages aside from convenience. You have an incredible variety to choose from when shopping for mead online, and you can be selective when looking for meads with sweet, spiced, or fruity flavors. 
It's also much easier to find a mead that suits your budget!
Best of all, you can refer to hundreds and even thousands of reviews online to help you get the best value for your purchase.
Moonlight Meadery is an online meadery founded in 2010. Every bottle of mead sold by Moonlight Meadery is produced with True Source Certified or Certified Organic, unpasteurized honey, ensuring every floral flavor reaches your tastebuds. 
There's no doubt that this meadery is a safe bet if you're looking for a quality bottle of honey wine. Moonlight Meadery has over 20 international awards and 1 million bottles sold to boast — and you'll more than likely find yourself yet another satisfied customer! 
The passion inherent to B Nektar's mead-making process was ignited in 1998 when founder Brad Dahlhofer started brewing drinks like ciders and meads at home. 
And while it's been almost two decades since Brad and his wife Kerri founded the meadery, it's clear that that passion for mead-making remains just as strong to this day.
Best of all, if you're ready to try one of B Nektar's brews, you have plenty of meads to choose from. Their Optimism mead offers sweet notes of boysenberry, while the Cyser of the Lambs mead is distinguished by its 2-year aging process and sophisticated apple notes. 
Regardless of which of their 16 meads you choose to try, you won't regret taking your tastebuds on an adventure with one of their decadent meads.
With over a decade of experience in offering delicious meads, Starrlight Mead knows how to satisfy customers. If you're looking to explore honey wine's complex and sweet flavors, it's a great idea to start with one of their delicious brews. 
And you won't be the first to appreciate their work — they've been awarded dozens of medals for their delicious meads over the years.
You will be satisfied with their selection, too. Whether you're drawn to the tangy Kickin' Cranberry Orange or prefer a saccharine Honeyed Plum, you'll quickly find Starrlight Mead's flavor suits every palate. 
Their meads are affordable, and you can order them online or purchase them locally in various liquor stores across North Carolina!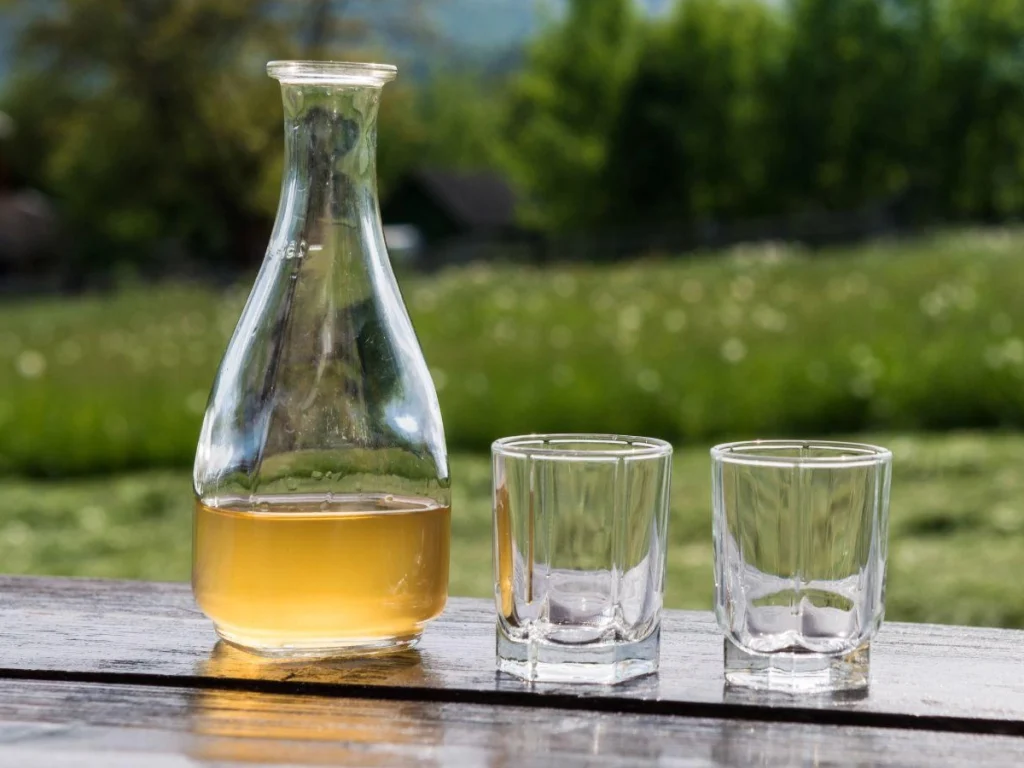 What is the Best Place to Buy Honey Mead?
Buying honey mead online has advantages; you will get a more extensive selection and price range than the liquor store near you. However, purchasing mead at the local liquor store is the fastest and easiest option if you don't want to wait for shipping.
You can speed up the process by calling local liquor stores in advance and asking mead enthusiasts online for recommendations.
That said, you may prefer to shop locally for your next bottle of honey mead. Try researching meaderies in your area; it won't be long before you've found an incredible locally brewed mead to enjoy. 
Regardless of how you buy your next bottle of honey wine, you won't regret the energy you put into the process once you've had your first sip of this delicious alcoholic beverage. 
Mead is an incredible culinary delight, and it's safe to say that this 'medieval' drink won't be going out of fashion any time soon.