What is Mead? Everything you need to know about 'Honey Mead'
Mead is an ancient alcoholic drink. Its concrete origins are unknown, but we know that the ancient Greeks played a heavy role in its conception and popularity. 
According to Pollen Angels, a New Brunswick, Canada, meadery, mead has been around for more than 20,000 years. Mead is fermented honey. 
How is Mead Made
To make mead, honey is diluted and thinned by adding water and fermented with yeast. The yeast eats the sugars from the honey and produces alcohol. 
The strength of the mead will depend on the honey and yeast strain used. In general, mead is sweet with potent notes of sweet honey - delicious! 
My first-ever mead was spiced with just a touch of spice to offset some of the sweetness. That style of mead, metheglin, has since become my favorite of the mead varieties.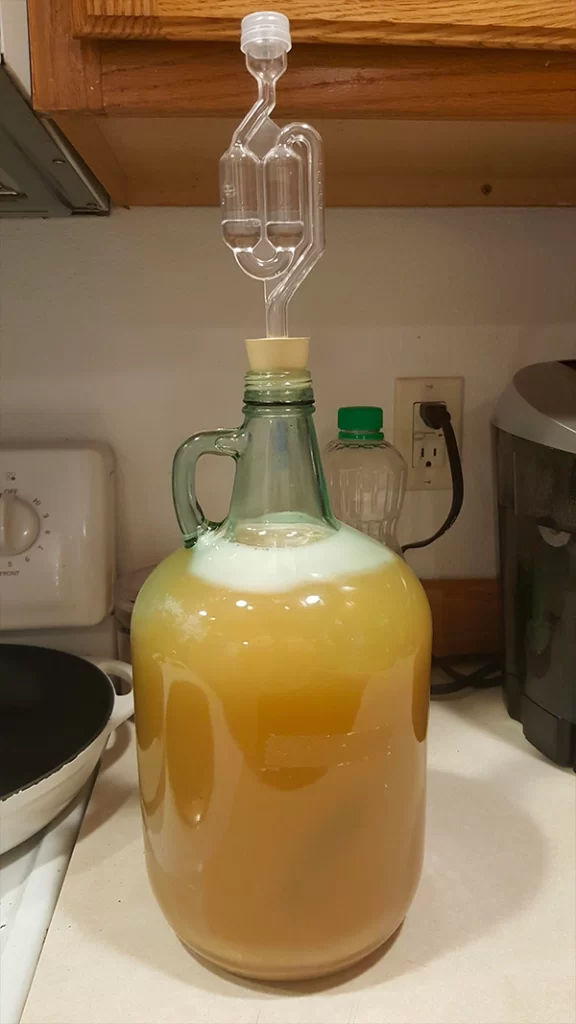 Types of Mead
Different styles of mead are classified based on their ingredients. Here are three main styles: 
Great mead 
Braggot 
Metheglin 
Bochet 
Great Mead
Sometimes, a great mead called Sack is a traditional mead with more honey. It uses more honey to make it and is a lot sweeter. Great mead is an approachable style of mead for anyone looking to try it for the first time. 
Braggot 
Braggot is a beer-mead mix. It uses grains and hops to classify it as somewhat of a beer but is also fermented with honey, making it a mead as well. 
Some braggots are made by simply mixing beer, mead, and spices to make a cocktail. 
Metheglin 
Metheglin is one of the most common types of mead made with cardamom, cinnamon, and clove. My favorite, this variety uses spices to create a desired flavor in the mead.
Metheglin is unique and can be fine-tuned with spices to create a perfect winter drink to enjoy by the fire. 
Bochet 
Bochet is an interesting mead variety. It is made with caramelized honey that is melted and 'burnt' before fermentation. It usually contains some berries, like blueberry, blackberry, or elderberry. 
There are other styles of mead, and not every mead is one of the three styles listed above. The only way to fully understand mead and its many differences is to try them yourself! You won't be disappointed. 
Want to learn more about mead-making? Check out our other helpful posts:
What Ingredients are in Mead
Does mead only have one ingredient? Are you restricted to using only certain ingredients when making mead? Mead is made from honey, water, and yeast. 
The diluted honey is fermented, and the end product is the mead. Mead can be made with many other ingredients like different yeasts, berries, spices, or even hops. 
Mead can use many ingredients and can take on many different flavor profiles. The ingredients will alter the flavor and create a profile that embodies mostly honey with undertones of common mead ingredients, including: 
Cardamon 
Sage 
Orange 
Ginger 
Vanilla 
Mint 
As beer is made with grains and wine is made with grapes, mead is always made with honey and is in its own category of alcoholic drinks. 
What does mead taste like? How does mead get its flavor, and what does it taste like? What can you compare it to - beer, wine, cider? 
Mead has a taste that is similar to wine. It can have a sweet or dry mouthfeel and taste like whatever was used to make it. This often includes fruit or spices and always includes honey. 
Related Topic: How long does mead take to ferment?, What is the sediment at the bottom of mead?
Most of the sweetness and the overall flavor of mead comes from honey. Depending on the ingredients used, mead may become sweeter or more bitter. 
If the mead recipe uses fruits like strawberries or blueberries, it might be sweeter than a recipe that uses elderberry - although elderberry is slightly sweet, it's also mildly bitter. 
Mead doesn't really taste like beer unless it's a Braggot mead or a beer-mead mix. 
To compare it to something else, mead tastes similar to wine. 
Is mead a beer or a wine? Does this ancient drink fall into the existing categories of beer or wine? Is mead in its own type of fermented alcoholic beverage? 
Mead is neither a beer nor wine. Mead is made from diluted fermented honey and yeast. It does not traditionally use grains or grapes like beer or wine and often includes added ingredients such as herbs, spices, or berries. 
Mead is mainly comparable to white wine. It has a higher ABV than beer and tastes that can range from sweet to dry, semi-sweet, and semi-dry. 
Its sweetness comes from the honey, and it can be made to taste like the added ingredients. 
Related Topic: How To Cold Crash Mead
Finding a Mead, That's Right for You 
Your preferences will determine where you should start when trying mead. If it's your first time trying mead, I suggest opting for a sweeter style like Great Mead. 
Other types high in bitterness could turn you away from mead forever, and we don't want that! 
I suggest trying a mead brewed with some of your favorite fruits or spices and keeping an open mind about mead - it has a unique taste that you can't replicate in other drinks.
Ready to make your own batch of mead? Try the following mead recipes: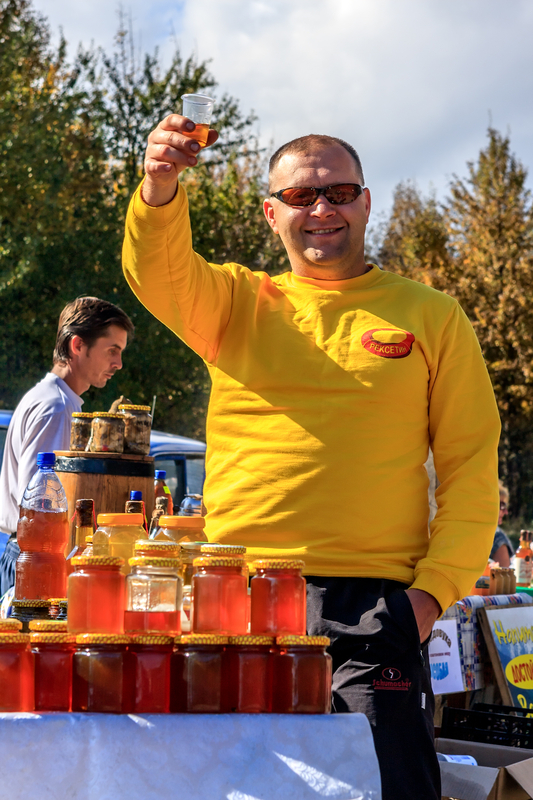 Did I answer everything you wanted to know about mead?
In this article, I discussed mead, an ancient alcoholic drink that dates back 20,000 years and is experiencing quite a popularity resurgence. 
I talked about what mead is made from, what mead tastes like, the ingredients in mead, and whether is mead a beer or wine.
Mead is made with honey, water, and yeast. However, you can use many ingredients to make it unique to your flavor preference. 
Mead tastes like honey. However, it can become sweeter or more bitter depending on the ingredients included in the recipe.  
Mead is in its own category of alcoholic beverage, neither beer nor wine. 
featured photo credit: Photo 23753292 / Mead Alcohol © Kellydt | Dreamstime.com