Understanding the Sediment at the Bottom of Your Mead: A Beginner's Guide
So, you've embarked on the exciting journey of homebrewing mead, and now you've noticed a strange thing at the bottom of your bottles: sediment. 
Don't worry; you're not alone in wondering about this mysterious substance. In this article, we'll dive deep into the world of mead-making and explore what that sediment is, why it forms, and whether or not it's something to be concerned about.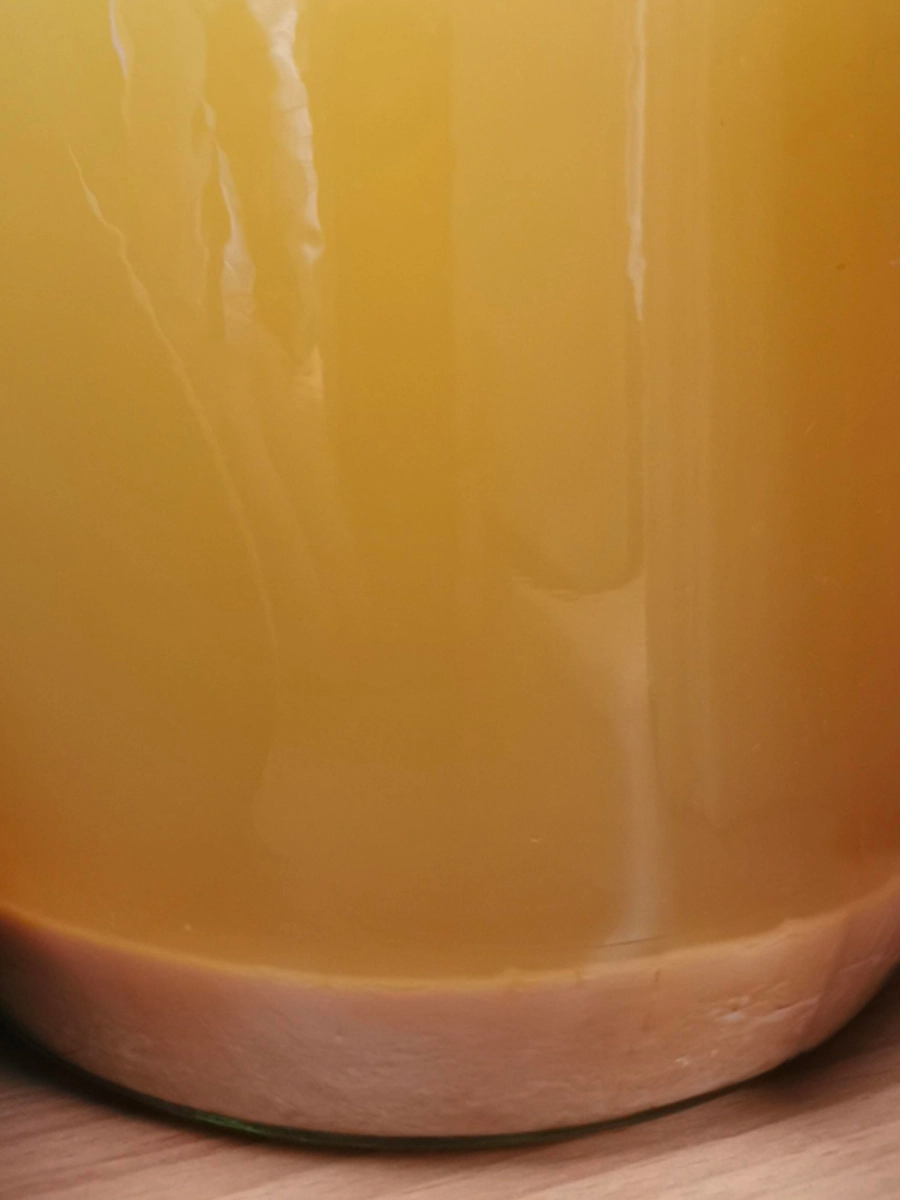 The Basics of Mead-Making
Before we get into the nitty-gritty of sediment, let's briefly go over the basics of mead-making. Mead is one of the oldest alcoholic beverages in the world, and it's essentially a fermented concoction of honey, water, and sometimes additional flavorings, like fruit, spices, or herbs. The fermentation process typically involves yeast consuming the sugars in honey and converting them into alcohol and carbon dioxide.
What Is the Sediment?
Okay, now let's talk about that sediment you've noticed in your mead bottles. The sediment is a collection of solid particles that have settled at the bottom of your bottle. These particles can vary in size and composition, but they often include:
Yeast Cells: Yeast is the star of the fermentation show. During fermentation, yeast cells multiply and consume sugars, producing alcohol and carbon dioxide as byproducts. As fermentation slows down and eventually stops, many of these yeast cells settle to the bottom, forming a layer of sediment.
Honey Residues: Honey is a natural product with various components, including proteins, pollen, and wax. Some of these components may not fully dissolve during fermentation and can end up in the sediment.
Fruit and Spice Particles: If you've added fruits, spices, or herbs to your mead, tiny particles from these ingredients may also settle in the sediment.
Clarifying Agents: Some mead-makers use clarifying agents to help clear their mead. These agents can also contribute to the sediment.
Is Sediment Normal in Mead?
Absolutely! Sediment is quite common in many homemade alcoholic beverages, including mead. It's a natural byproduct of fermentation and should not be a cause for concern. It's a sign that your mead is fermenting as it should.
Why Does Sediment Form?
Now, let's delve into the science behind sediment formation. As your mead undergoes fermentation, yeast cells are hard at work consuming sugars and producing alcohol. 
They start off suspended throughout the liquid, but the yeast cells settle out of the solution as fermentation progresses and sugar levels decrease.
Other particles from honey and any additional ingredients you've used may also settle as they become less soluble in the mead. Over time, gravity pulls these particles to the bottom of the bottle, creating the sediment layer.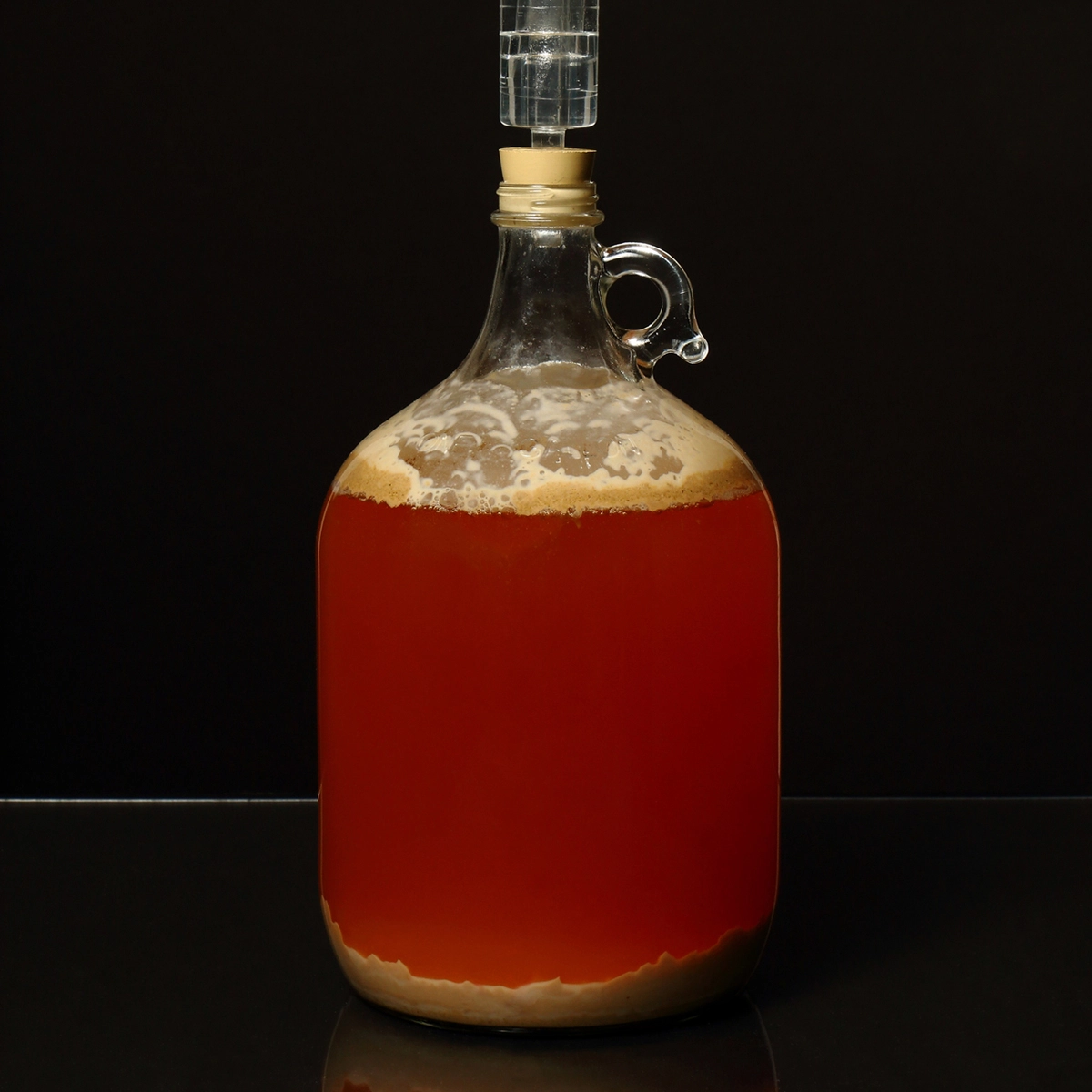 Should You Remove the Sediment?
The big question: should you remove that sediment from your mead bottles? The answer depends on your personal preference and the type of mead you're making.
Leave It Alone: If you're making a traditional-style mead or one meant to have a rustic, homemade character, there's no need to remove the sediment. Some mead enthusiasts argue that leaving the sediment can enhance the flavor and mouthfeel of the mead.
Rack It: On the other hand, if you want a crystal-clear, polished-looking mead, you can choose to rack your mead. Racking involves carefully transferring the liquid from one container to another, leaving the sediment behind. This can be more advanced, so it's not necessary for beginners.
Bottle Conditioning: If you plan to carbonate your mead, you can let it carbonate naturally in the bottle. In this case, the sediment can help the carbonation process by providing additional yeast for the job.
How to Minimize Sediment
If you'd like to minimize the amount of sediment in your mead, here are a few tips:
Use a Fining Agent: Fining agents, like bentonite or sparkolloid, can help clarify your mead and reduce sediment. Follow the instructions on the product for best results.
Be Patient: Allow your mead to ferment and age longer. The longer it sits in a carboy or fermenting vessel, the more sediment will settle out before you bottle it.
Careful Bottling: When you're ready to bottle your mead carefully, leave the sediment undisturbed at the bottom of the fermenting vessel. This may take some practice, but it's worth the effort.
Related: How To Cold Crash Mead
Is Sediment at the bottom of my mead safe to drink?
Sediment is not harmful, and therefore, it is safe to drink. It's a natural part of the mead-making process and won't make your mead taste bad or unsafe to drink. 
Some mead enthusiasts argue that a little sediment can add character to your beverage.
However, if you have excessive sediment in your bottles, it might impact the appearance and texture of your mead. It may be cloudy or have a different mouthfeel. But remember, it's still perfectly safe to consume.
How to Deal with Sediment When Serving
When it comes to serving your mead, here's how to handle the sediment:
Decanting: If you want to serve your mead in a glass without the sediment, gently decant it. Pour the mead slowly into another container, leaving the sediment behind in the bottle.
Swirl and Sip: Alternatively, you can choose to embrace the sediment. Swirl the bottle gently before pouring to mix it back into the mead. Some mead drinkers enjoy the complexity and mouthfeel that the sediment can add.
Conclusion
In the world of homebrewing mead, sediment is nothing to fear. It's a natural part of the fermentation process and is often seen as a sign that your mead has matured nicely. 
Whether you choose to leave it be, rack your mead, or carefully decant it, the choice is yours, and it depends on your desired outcome and personal preferences.
So, don't be alarmed when you spot that layer of sediment at the bottom of your mead bottle. Instead, raise your glass and toast to the wonderful world of mead-making and the delicious homemade concoctions that await you. Cheers!