Those of you reading this will already be aware of many of the health properties associated with fermented turmeric. It's well known in health circles for being an incredibly powerful anti-inflammatory, and can be bought widely on the internet. 
If you're considering making your own fermented turmeric, below we've compiled a step by step guide for preparing it at home. It's incredibly easy to do, as well as being hassle free. To find out more, keep reading below. 
Step By Step Recipe For Fermented Turmeric
Below, we've listed the step by step instructions to follow in order to prepare fermented turmeric. You must follow them exactly in order to make sure that the process is effective. 
Ingredients
½ Teaspoon Sea Salt
½ Teaspoon Black Pepper
½ Pound Turmeric (Fresh)
Method
1. You should begin the process of making your fermented turmeric by chopping up the fresh turmeric into smaller pieces that are easier to handle.
It is recommended that you retain the peel of the turmeric, as it holds nutritional value. If however, you don't want the flavor of the peel in the mix, you can chop it off. 
2. If you do go ahead, and peel off the outer layer of the turmeric, it is recommended that you add in a probiotic capsule as a replacement so as not to take away from any of the nutritional benefits. 
3. You should then put the chopped up turmeric into a blender and set it to pulse. You don't want the mixture to become too liquidy, but rather, blend into a paste. 
4. After it is adequately pulsed, place the mixture carefully into a glass jar. 
5. You will notice that once it's placed in the jar, it will begin to release a liquidy substance. This is the brine.
Make sure that all of the puree is kept underneath the liquid portion of the mixture, or otherwise it may become moldy in storage. 
6. Put an airtight lid on top of the jar, and make sure that it is tightly sealed, otherwise it will spoil. 
7. You can then go ahead and leave the mixture to ferment, which will take an average of five to ten days. Make sure that the mixture is kept at room temperature for the best results. 
8. After you've opened the jar when the fermentation process is complete, you'll need to make sure to store it in the refrigerator from there on.
It can last in the refrigerator when sealed properly for up to 12 months, sometimes longer. 
9. Use your turmeric paste by scooping it out of the jar with a clean spoon, this will prevent the mixture from becoming contaminated.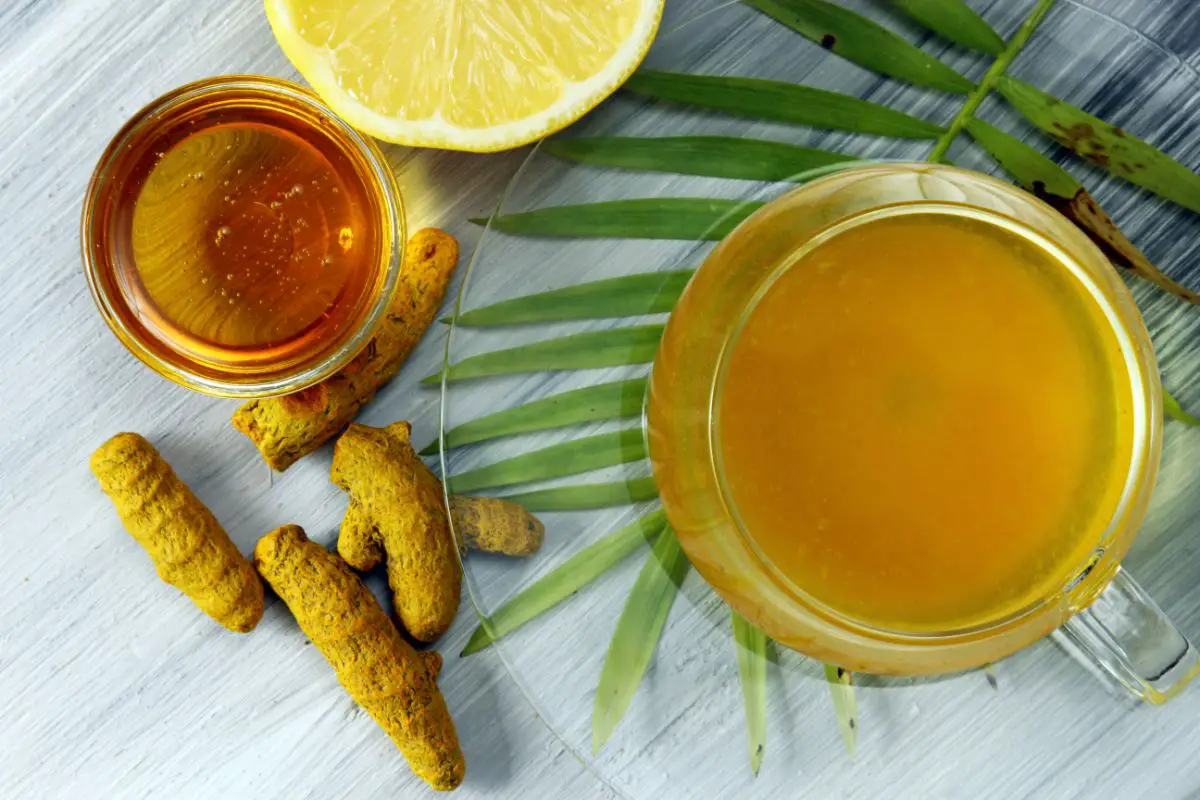 Health Benefits Of Fermented Turmeric
Fermented turmeric is considered a superfood that provides the human body with many different nutrients that it needs to function properly. 
One of the key benefits presented by turmeric is its ability to improve liver function. Consuming fermented turmeric helps to convert the nutrients which have been eaten to energy within the human body. 
It also helps the blood glucose levels to remain stable, without any unnatural spikes. This also helps to reduce any bloating or gas after consuming meals. 
Another benefit of fermented turmeric that we briefly touched on above, is that it  helps to balance your blood sugar. It can help to improve your tolerance to glucose, making it a great food to consume for people out there who suffer from diabetes. 
It helps to regulate your blood sugar, and in the process, stimulate the hormones that are responsible for blood sugar imbalances. 
Another benefit that has been noted from consuming fermented turmeric, is the way in which it can improve the function of the human brain. Consuming fermented turmeric on a regular basis can help to improve concentration, and help to retain memory. 
It has been known to help patients suffering from altzheimers for this specific purpose, as it breaks up what are called amyloid plaques, which are formed during the onset of alzheimers. It can also help these plaques from recurring again in the future. 
It also helps to detoxify your system, so if you've recently undergone a period of poor health, consuming fermented turmeric can help to restore your body to its proper function. 
Finally, turmeric works excellently as an anti-inflammatory. It can help to reduce the number of cell damaging radicals in the body, which in turn, help to reduce conditions such as arthritis and generic joint pain.
It also helps individuals suffering from painful conditions such as gout. 
More Ways To Make Fermented Turmeric
There are some other ways that you can make fermented turmeric which are not exclusive to the method outlined above. 
If you want to highlight the anti-inflammatory properties of fermented turmeric, you can opt to add in a few tablespoons of honey in place of the salt outlined in the recipe. You can also use sugar if you don't have any honey readily available. 
In addition to using honey, you can also opt to make turmeric based beverages. One of these is called turmeric kombucha, which is made by adding kombucha scoby into the mixture.
As well as this, you can also make turmeric water kefir, which is similar to kombucha, but it doesn't have the same fizzy quality. 
Final Thoughts 
Fermented turmeric is renowned for its immunity boosting properties.
It can help to improve many different functions within the human body, including digestion, regulating blood sugar levels, improving brain function, aiding the liver, detoxifying the system, and working as an anti-inflammatory. 
It's incredibly simple to prepare, and only involves the use of raw turmeric, salt, and black pepper.
Pulse the tumeric in a blender, then place in a jar, making sure the paste is submerged under the natural brine. Leave for 5 to 10 days, and it will be ready for consumption.
More Fermentation Recipes by Fermenters Kitchen: