Lait ribot is a type of buttermilk from France that many Americans are unfamiliar with. This special buttermilk variety has a sensational flavor and can enhance various recipes and meals.
What Is Lait Ribot?
Lait ribot is a French-style buttermilk. The French word for buttermilk is "babeurre", but the French call it lait ribot and lait fermenté.
Instead, you'll discover lait ribot and lait fermenté, both types of buttermilk. Lait ribot is the more traditional type. It's the byproduct that comes from churning butter.
When you churn butter, the fat, which is cream, and the milk separate. The bacteria in the milk release a lactic acid that begins to ferment the milk itself. This fermented milk is what is known as lait ribot!
This fermented buttermilk has been made in France for thousands of years and is a staple in many French homes. It originally came from Brittany or Bretagne and is still extremely popular in that region.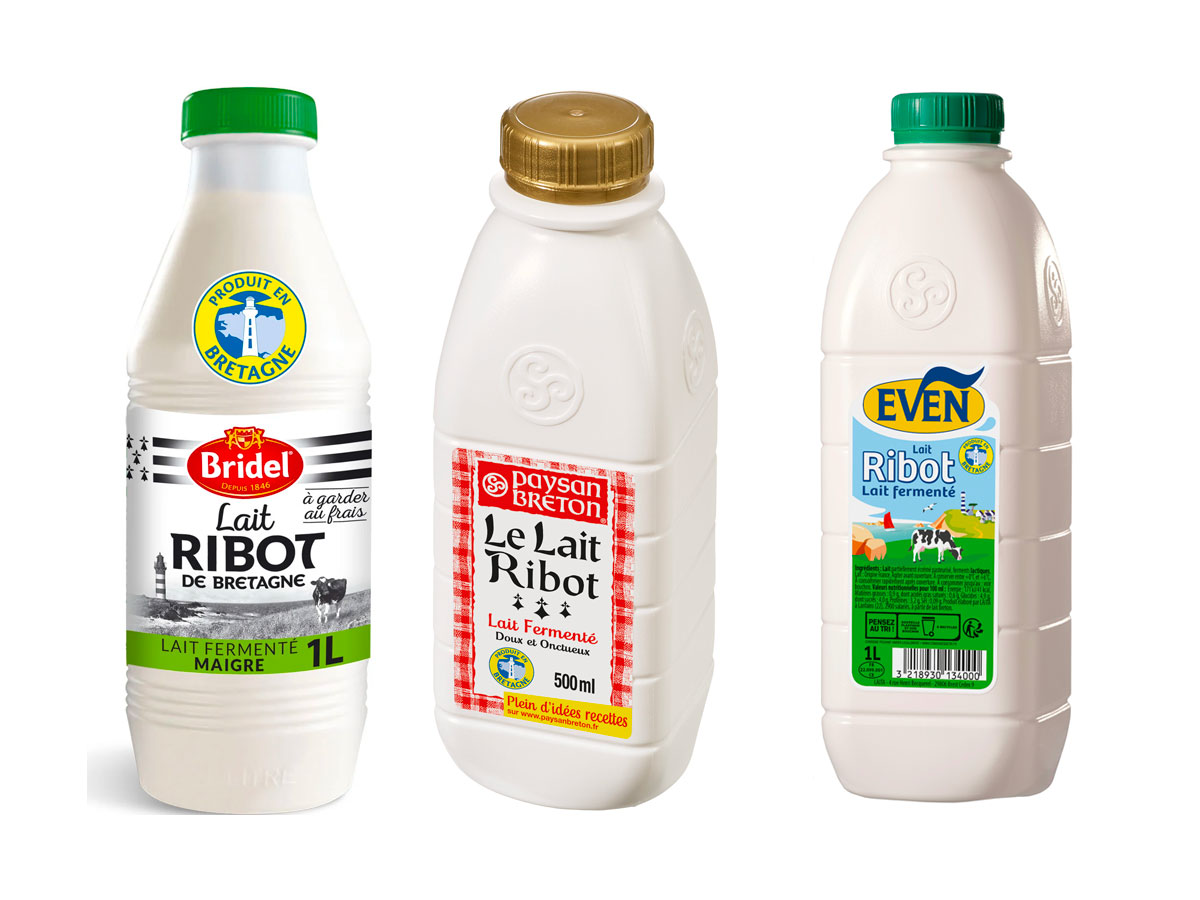 Lait Ribot Flavor Profile and Texture
While lait ribot is technically a type of buttermilk, its texture resembles a drinkable yogurt and milk kefir. Lait Ribot has a tart taste to it with a hint of carbonation.
You will see tiny bubbles in the drink because it's fermented. It has the typical creamy texture and rich flavor of buttermilk but with more of a bite at the end.
Lait Ribot Uses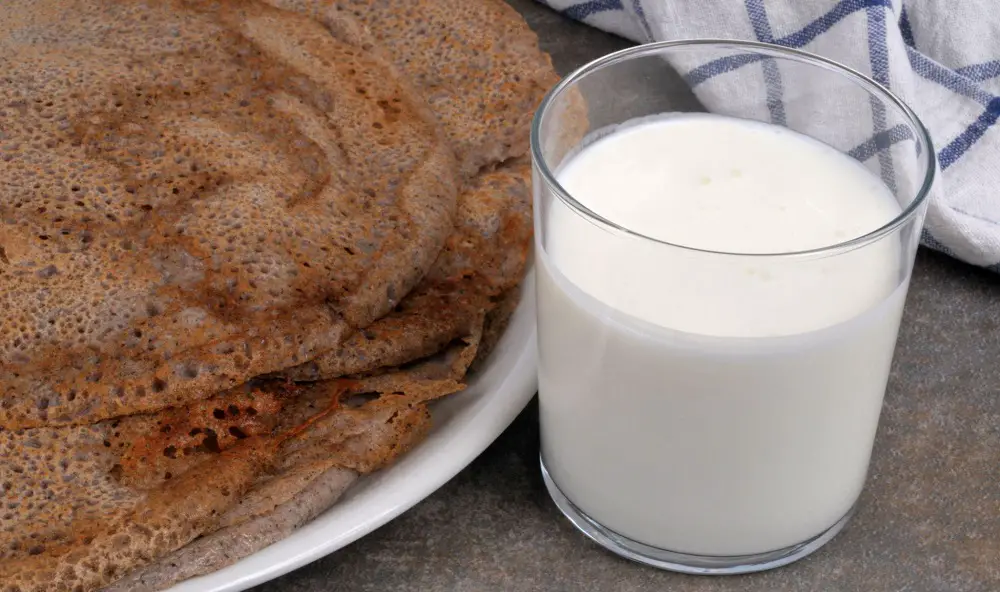 Lait ribot has many uses in France. Some people drink it straight, like a glass of milk, while others use it as an ingredient in a recipe or a topping. Below are some of the most common uses for the lait ribot variation of buttermilk:
In a glass as a beverage, often a breakfast drink
Poured over galettes, pancakes, crepes, or boiled potatoes
In place of milk in muffins, scones, or pancakes to make them more aerated and moist
In place of cream in cold soups, like pea soup
As a marinade for chicken using curry spices, as it tenderizes the chicken
As a low-fat alternative to cream and milk in desserts, like clafoutis or panna cotta
In Indian-style milkshakes called lassis, blended with fruits like peaches and mangoes
As you can see, French people will use this delicious and tangy buttermilk in various ways, as it adds a distinct flavor to many recipes and can make things richer or healthier.
Lait Ribot Ou. Lait Fermenté
Lait ribot and lait fermenté are very similar and can be used as substitutes for one another, but they are not the same. Lait fermenté is flash-pasteurized, emulsified, and then cultured with an acidic, lactic bacteria.
Traditionally, lait ribot is made from churning butter and then fermenting. Both are yummy, but lait fermenté is substantially easier to find at the grocery store.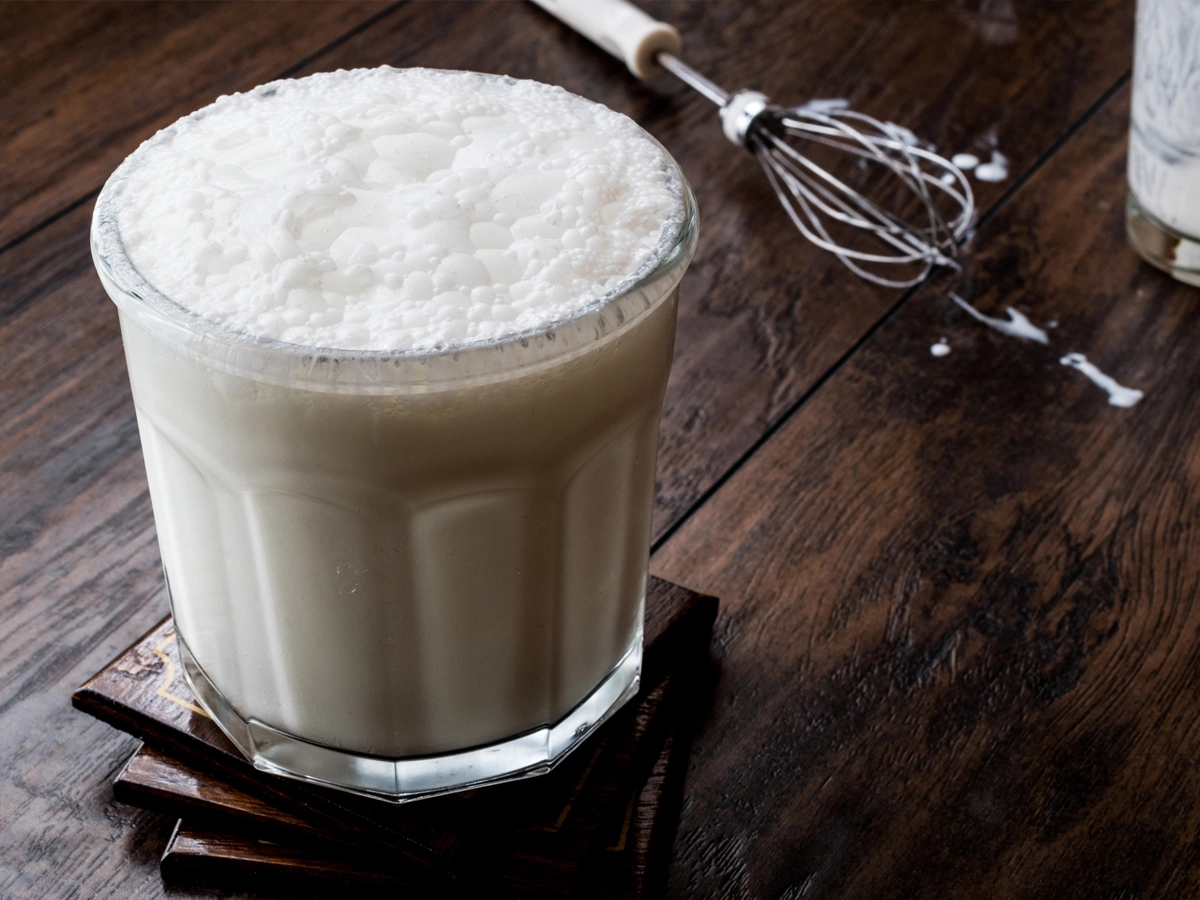 How to Make Lait Ribot
Unfortunately, most grocery stores in America do not carry this wonderful tart drink. You can make it at home if you want to enjoy a tangy glass or feature it in one of your favorite recipes.
The sections below explain how to make lait ribot from scratch, including what ingredients and equipment you need to make it happen!
Ingredients and Equipment
Churning butter and making yogurt can be complicated, but making lait ribot at home is surprisingly easy! You don't need special equipment to make the lait ribot, just a few bowls, measuring cups, and spoons. Below are the only ingredients you need to make it:
1 liter of whole milk
¼ Cup of cultured French buttermilk
How do you get cultured French buttermilk? You can buy it at certain grocery stores or make it very easily! Below is a quick and simple recipe for the cultured French buttermilk you need to make the lait ribot.
Cultured French Buttermilk Recipe
To make cultured buttermilk, you only need an acid, like lemon juice or vinegar, and whole milk. Add half a teaspoon of the acid to a ¼ cup of whole milk.
Stir the mixture and let it sit at room temperature, uncovered, for at least 10 minutes or until the milk starts curdling. And voila! You have cultured French buttermilk for your lait ribot.
Step-by-Step Instructions for Making Lait Ribot
Now that you have your ingredients, you can make the lait ribot by following the simple instructions below.
Mix
Once your cultured French buttermilk is ready, mix the liter of whole milk and ¼ cup of cultured milk together. Stir thoroughly.
Ferment
After combining the ingredients, you only need to let them sit and ferment. It is best to let them ferment at room temperature in an open or gently covered container. Make sure the mixture is not in direct sunlight.
Let the mixture ferment for 12 to 24 hours. You can taste it periodically to see if it is finished. When done, it will be thicker than before and have a slightly sour flavor.
Refrigerate
When the milk mixture has the correct taste and consistency, it's time to refrigerate it. You can leave it loosely covered or create a seal, but open it once daily to prevent the pressure from building up.
Once the beverage is cold, it's ready to drink! Although, you can drink it at room temperature immediately after fermentation if you wish. However, it needs to be stored in the refrigerator to prevent spoiling.
Alternatives to Lait Ribot and Substitutes for Buttermilk in France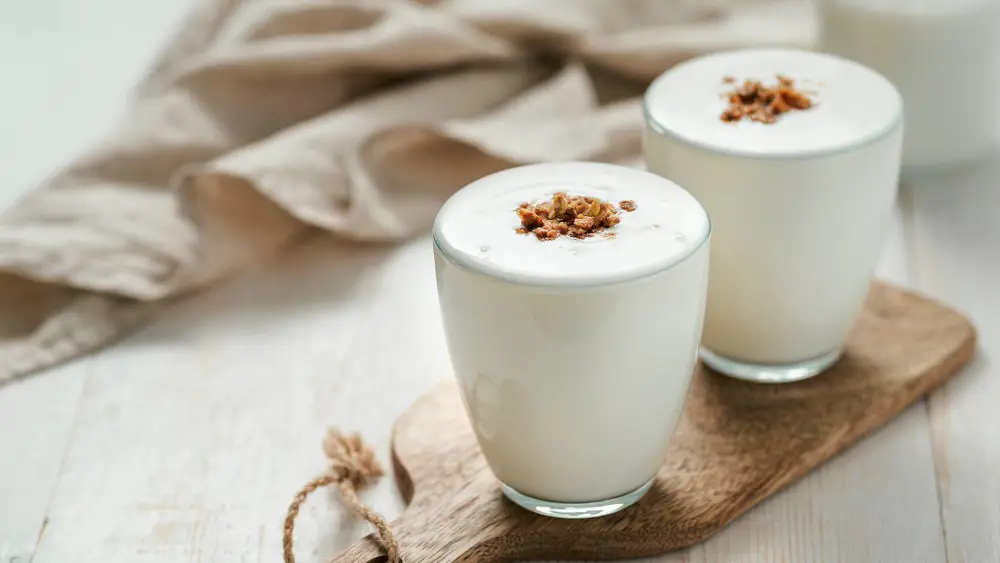 If you do not have the means to make lait ribot or are just interested in alternatives, the sections below offer some substitutes for this tangy yogurt drink. These substitutes are variants of lait fermenté, which translates to "soured milk."
While all of these are types of lait fermenté, they are made from different cultures. Therefore, these products will be labeled differently in supermarkets. If you want to make any of these at home, they require different cultures to get started.
When you're cooking with fermented or soured milk, the variation you use will likely not make a substantial difference in the final dish. However, if you plan to use the buttermilk raw as a beverage or topping, your substitute will change the flavor.
Kefir
Kefir is one of the easiest French buttermilk substitutes to find in the US. It's a fermented milk drink with a very sour taste, made using yeast cultures and specific bacteria.
This drink is very close to yogurt and is often made using kefir grains and a lacto-fermentation process. It's a wonderful replacement for lait ribot and will work in its place in almost every recipe or use.
Laban
Laban, also known as leben, liben, or lban, is a Middle Eastern buttermilk that sometimes works in place of lait ribot. It's also fermented milk with a tangy, sour taste that can elevate many dishes, whether as an ingredient or topping.
One thing that separates this variety of buttermilk is its excessive straining during preparation. This straining gives it a silky smooth consistency with no lumps.
Yorik
Yorik is another fermented milk made with a specific strain of bacteria. The North African buttermilk version works beautifully as a kefir or lait ribot substitute. The taste and texture of Yorik are slightly different, as it doesn't have the slight fizziness of lait ribot and has a more subtle, smooth taste.
It does not provide the same tartness as kefir or lait ribot, so consider this when using it as a substitute. It's relatively easy to find in supermarkets, and Yoplait even has a Yorik product!
Experience This Delicious French Dairy Product
Lait ribot is a delicious drink that can help support gut health and add unique flavors to your favorite recipes. While lait ribot can be challenging to find, similar fermented milk products are easier to buy at supermarkets in the US and UK.
Remember, American buttermilk differs from French buttermilk (lait ribot), so they are not interchangeable in recipes. Try this lait ribot recipe and experience the terrific tanginess of this French dairy product.