The Ultimate Guide to Making this Delicious Fermented Orange Juice Recipe
Welcome to our comprehensive guide on making the best-fermented orange juice recipe at home! You've come to the right place if you're looking for a delicious and healthy cultured drink.
Fermented orange juice, like kombucha and kefir water soda, is also trendy among children and newcomers to probiotic-rich drinks. Its sweet-tart flavor and fizz are deeply appealing to kids.
When my nephew was a toddler, he loved fermented orange juice and asked for it repeatedly when he came to visit.
Many people worry about the high sugar content of OJ, but fermentation reduces the sugar in this probiotic drink considerably, so small amounts shouldn't pose any problems.
This article will provide easy step-by-step directions and valuable tips to ensure a successful fermentation process. By following our expert advice, you can create a delightful and bubbly beverage that will impress your family and friends.
What does fermented orange juice taste like? 
Our probiotic orange juice recipe has a tangy and slightly sour taste. The fermentation process gives the orange juice a unique flavor different from regular OJ. 
The longer the fermentation process, the more sour and tangy the juice will become.
Is fermented orange juice safe to drink? 
When made correctly, homemade fermented orange juice is safe to drink. 
Thankfully, the fermentation process creates an acidic environment that helps to prevent harmful bacteria from growing in the juice. 
Ensuring all equipment and ingredients are clean, and contamination-free before beginning the fermentation process is important. 
To avoid pesticides that can slow the growth of wellness-giving bacteria, use organic oranges to make your juice.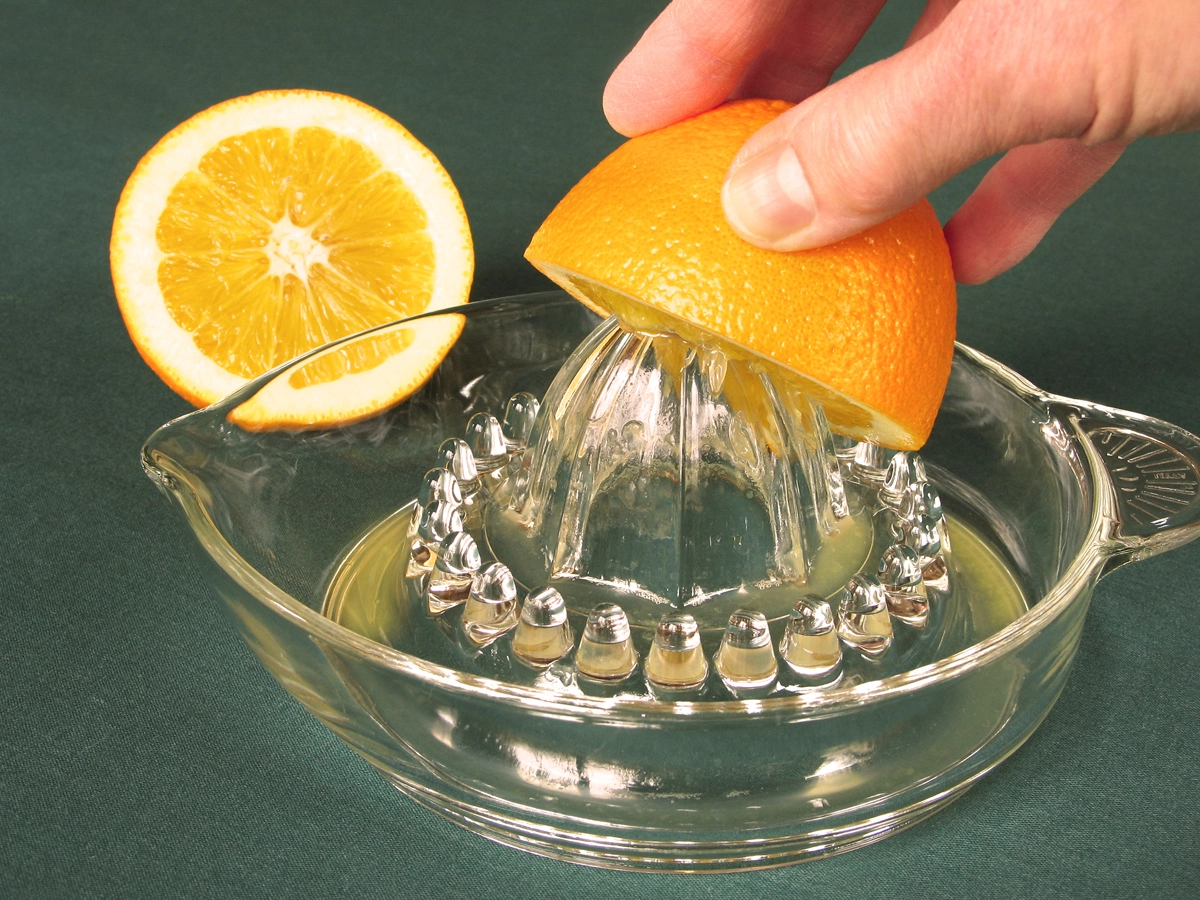 Why drink fermented orange juice? 
Fermented orange juice offers a unique and refreshing twist to your regular OJ. The fermentation process adds sparkle and small bubbles to the juice, making it a fun and enjoyable drink for everyone. It's not as fizzy as soda pop but provides a pleasant effervescence that enhances the flavor.
Moreover, fermented orange juice offers numerous health benefits. While we all know that orange juice is rich in vitamin C, fermentation takes it a step further. It creates beneficial bacteria that can overpower harmful bacteria in the juice, promoting healthy gut flora. It's a fantastic way to incorporate probiotics into your diet and support your digestive system.
Additionally, making your fermented orange juice is a cost-effective alternative to purchasing similar drinks from health food stores. By fermenting at home, you can control the ingredients and avoid added sugars or artificial additives. It's a healthier option than soda pop, which often contains excessive sugar.
Drinking fermented OJ is an easy and great way to pack fermented drinks into your and your child's day.  Here are a couple of reasons to sip up!
Heart health: studies have shown that drinking fermented orange juice reduces the likelihood and risk of cardiovascular disease. 
Probiotics: Fermentation adds beneficial bacteria, or probiotics, to the orange juice.
Nutrients: Oranges are a good vitamin C, potassium, and folate source. Fermenting orange juice can increase the bioavailability of these nutrients, making them easier for the body to absorb and use.
Sustainability: Fermenting orange juice can be a great way to use up excess oranges before they go bad. It's also an eco-friendly way to reduce food waste and avoid buying packaged drinks.
The Fermentation Process: Step-by-Step Instructions
You'll need a few simple ingredients and equipment to make your fermented orange juice. Here's a breakdown of what you'll need:
Ingredients:
Equipment:
1 large glass jar
1 kitchen towel or cheesecloth
1 rubber band
1 measuring cup
1 wooden spoon
Masontops Complete Mason Jar Fermentation Kit
16 oz. Wide-Mouth Glass Mason Jars with Lids and Bands
Cutting Edge Cultures Vegetable Starter Culture
Vinci Hands-Free Patented Electric Citrus Juicer
Masontops Complete Mason Jar Fermentation Kit
16 oz. Wide-Mouth Glass Mason Jars with Lids and Bands
Cutting Edge Cultures Vegetable Starter Culture
Vinci Hands-Free Patented Electric Citrus Juicer
Last update on 2023-09-13 / Affiliate links / Images from Amazon Product Advertising API
Now, let's dive into the step-by-step instructions:
Step 1: Squeeze Fresh Oranges
Begin by squeezing fresh oranges to obtain the juice. You can use your preferred method for juicing. Aim to extract approximately 3 cups of juice and distribute it evenly among the mason jars.
Step 2: Prepare Starter Culture
Next, it's time to prepare the vegetable starter culture. Follow the package directions provided with the starter culture. Typically, this involves whisking the contents of a packet with warm water. The specific instructions may vary, so make sure to read them carefully.
Step 3: Mix Starter and Water with Juice
Add about ½ cup of room temperature water and 2-3 tablespoons of the prepared vegetable starter culture to each orange juice mason jar. Use a whisk to mix the ingredients thoroughly. Ensure that the starter culture is well incorporated into the juice.
Step 4: Place Lid on Jar
Once the mixture is well mixed, it's time to seal the jars. Secure the lids tightly on the mason jars. For precautionary measures, you can place a towel under the jars in case excess pressure builds up during fermentation.
Step 5: Ferment Orange Juice at Room Temperature
Now, it's time to let nature work its magic! Find a warm spot in your home, away from direct sunlight, and place the jars there. Allow the orange juice to ferment at room temperature for 24-48 hours. Carbon dioxide will be released during this time, creating bubbles and a slightly tart flavor. It's essential to prevent excessive pressure buildup by "burping" the jars occasionally.
Keep an eye on the fermentation process. You'll notice the formation of bubbles, indicating that fermentation is occurring. The bubbles will also separate the juice from the pulp, leaving you a smoother texture.
After fermenting, you can either strain the pulp or leave it. I prefer the version without pulp (I usually prefer less pulp in my orange juice). 
Why should you only use organic oranges?
When making fermented orange juice, it is best to use organic oranges to avoid pesticides and other harmful chemicals found in non-organic oranges. 
Here are some reasons why using organic oranges is important:
Pesticides: Non-organic oranges are often treated with pesticides and other chemicals to protect them from pests and diseases. 
Orange juice concentrate: Some commercial orange juice brands use orange juice concentrate in their products. 
Concentrating the juice can result in the loss of flavor and nutrients. 
Store-bought bottled orange juice: Many store-bought orange juices contain added sugars, preservatives, and artificial flavors, which can negatively impact the fermentation process. 
These juices may also be pasteurized, which can kill off beneficial bacteria and other microorganisms that are essential for successful fermentation.
Using organic oranges ensures that the oranges used in your fermented orange juice are free from harmful chemicals and pesticides. 
This can help promote beneficial bacteria growth and ensure a successful fermentation process.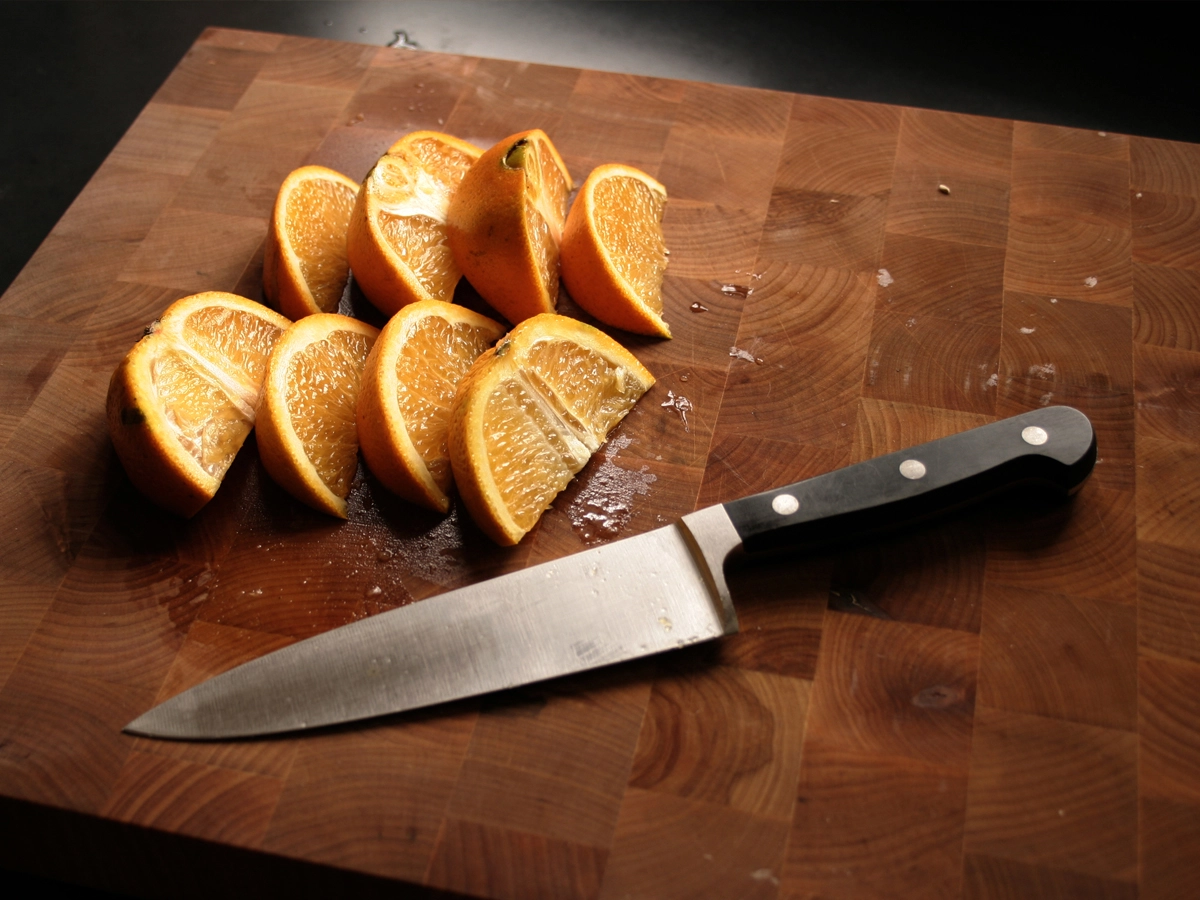 Why use a starter culture? 
Using a starter culture helps lead to successful fermentation.
A starter culture contains beneficial bacteria that can help to break down the sugars in the orange juice and promote the growth of beneficial bacteria. 
This can result in a higher concentration of probiotics, which can help to support gut health and boost the immune system. 
A starter culture can also help ensure the fermentation process is consistent and predictable, giving you delicious and healthy fermented orange juice.
Where to get a starter culture for making fermented orange juice? 
There are a couple of ways to obtain a starter culture for making fermented orange juice:
Purchase from a health food store: Many health food stores sell starter cultures specifically for fermenting fruit juices. These cultures may be in the form of a powder, capsule, or liquid.
Use store-bought kefir or yogurt: Store-bought kefir or yogurt can also be used as a starter culture for fermenting orange juice. Look for brands with live and active cultures, and choose plain varieties without added sugars or flavors.
Use a homemade starter culture: Making your own starter culture using a small amount of previously fermented orange juice, kefir, or yogurt is possible. Simply add a small amount of the previously fermented liquid to your fresh orange juice and allow it to ferment.
Online: Various stores sell starter cultures for fermented orange juice or other fruit juices.
When selecting a starter culture, choose a high-quality product with live and active cultures. It is also important to follow the instructions carefully to ensure a successful fermentation process.
Is there alcohol in fermented orange juice? 
Fermented orange juice can contain small amounts of alcohol as a natural by-product of the fermentation process. 
The alcohol content is typically very low, usually less than 1% ABV (alcohol by volume).