This post may include affiliate links. As an Amazon Associate I earn from qualifying purchases.You can read my complete affiliate disclosure for more details.
Ginger Bug Starter for Fermented Delights
Originally published on October 11, 2018. Last updated on June 25, 2023
Welcome to Fermenters Kitchen, your go-to source for all things fermentation! This comprehensive guide will delve into the fascinating world of ginger bug starters and show you how to create the perfect concoction for your naturally fermented sodas, such as ginger ale and old-fashioned root beer.
Whether you're a seasoned fermenting enthusiast or just starting our simple and delicious ginger bug recipe will have you creating bubbly, probiotic-rich beverages in no time. Let's get started!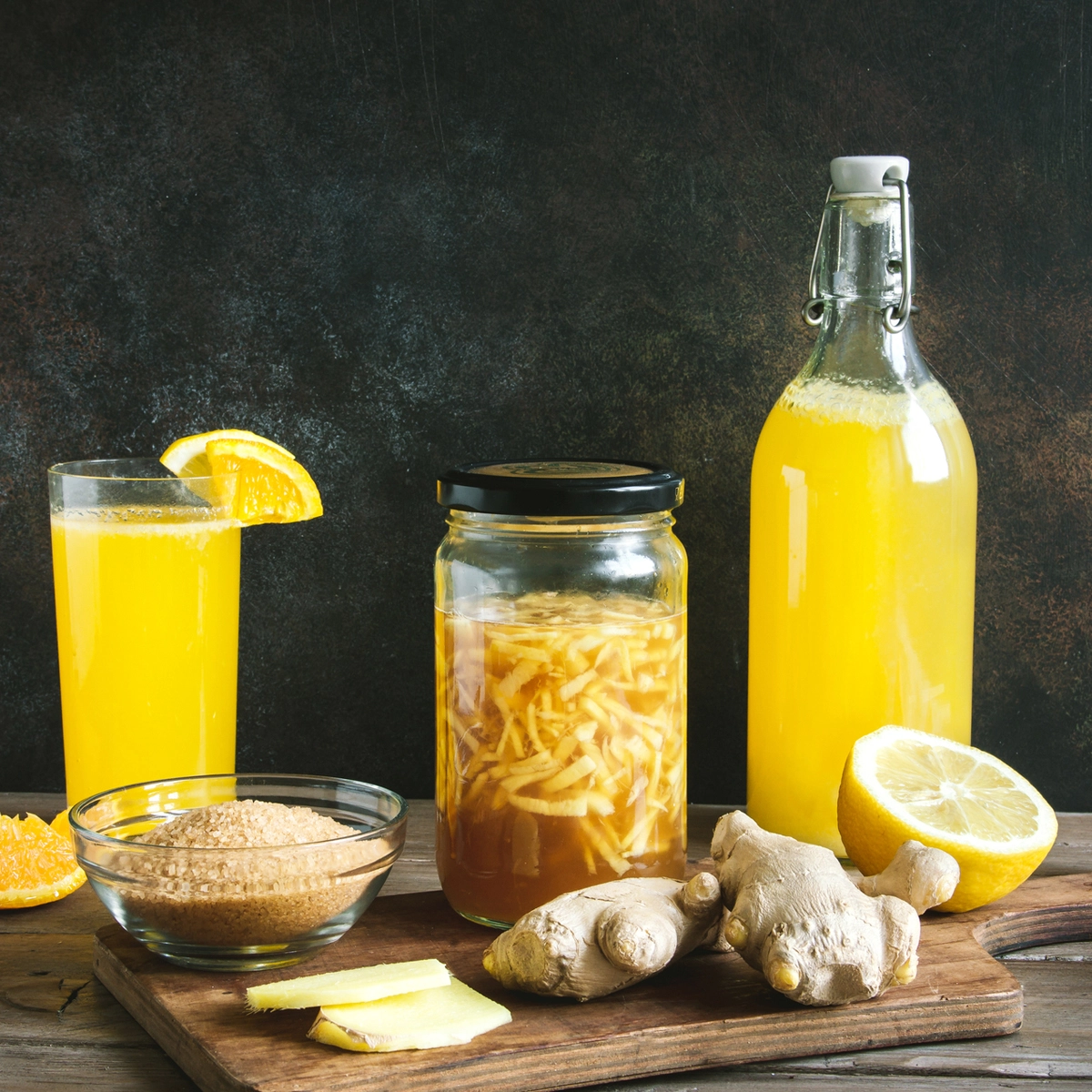 The Versatile Ginger Bug Starter
The ginger bug starter is a versatile culture that is the foundation for various naturally fermented drinks. Not only does it add a delightful fizz to your beverages, but it also provides numerous health benefits. From aiding digestion to boosting immunity, the ginger bug is a powerhouse of probiotics and enzymes that promote gut health.
What's more, creating your ginger bug at home is incredibly quick and easy, allowing you to enjoy the full range of its benefits without any hassle.
To read about how ginger bug makes an excellent starter for sourdough bread kvass, read my Sourdough Bread Kvass recipe.
Reviving Your Ginger Bug Starter
Before we dive into the step-by-step process of making a ginger bug starter, let's discuss how to revive it if it has been stored in the refrigerator.
To ensure the vitality of your ginger bug, follow these simple steps:
Remove the starter from the refrigerator and bring it to room temperature.
Add one tablespoon of sugar and ginger to the jar.
Stir the mixture well to dissolve the sugar and distribute the ginger.
Feed your ginger bug twice daily, remembering to replenish the water whenever you remove some.
For long-term storage, keep the ginger bug in the refrigerator. However, after an extended refrigeration period, it may take some time to regain its bubbly status.
Regularly reviving your ginger bug starter maintains its health and ensures consistent fermentation results.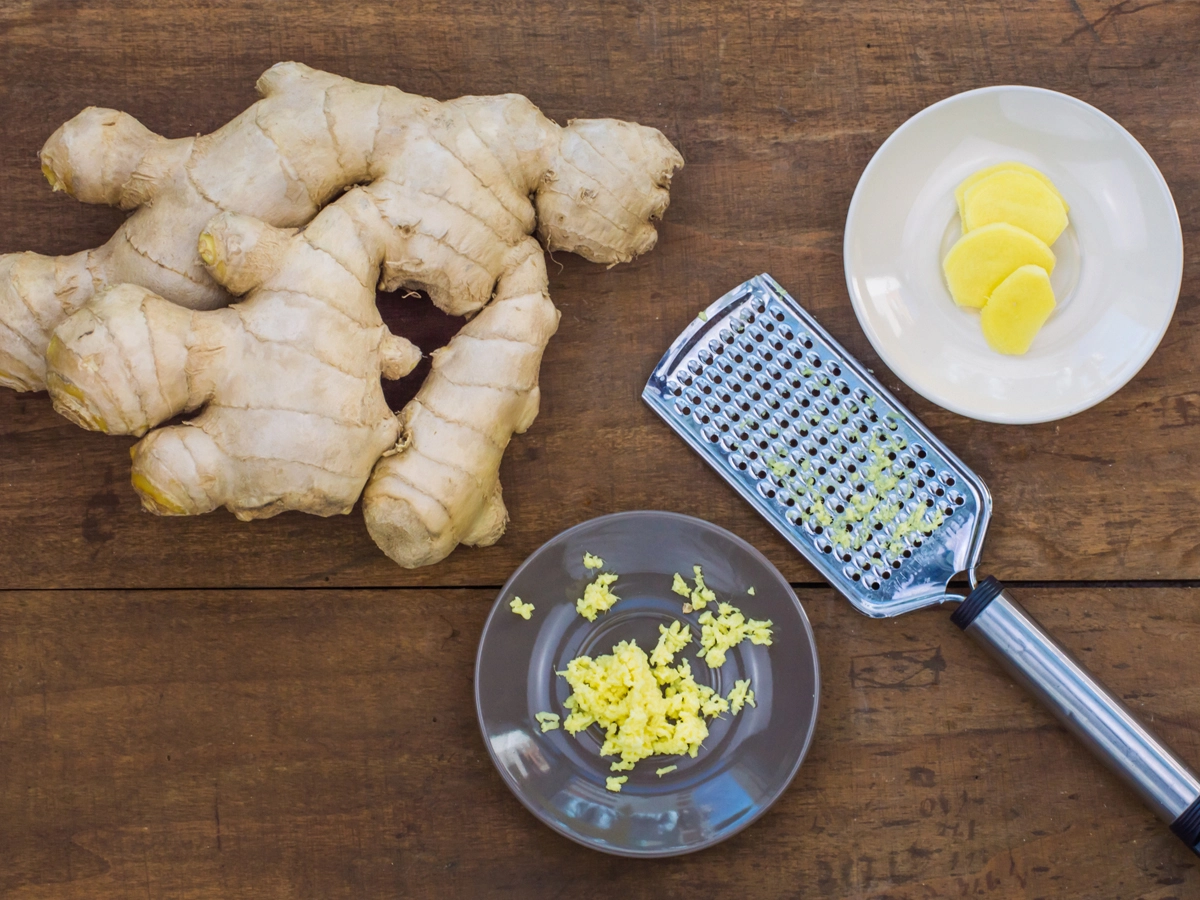 Ginger Bug Starter Recipe
Now that you know the basics, let's dive into the step-by-step process of creating your ginger bug starter. Follow these instructions carefully, and soon you'll be on your way to enjoying the delightful flavors of naturally fermented sodas.
Ingredients:
½ cup granulated sugar
2 cups filtered water
1-2 tablespoons fresh ginger, finely chopped or grated
Instructions:
Fill a 1-quart mason jar halfway with filtered water.
Add two tablespoons of white sugar to the jar and stir until completely dissolved.
Finely chop or grate approximately one tablespoon of fresh ginger.
Stir the ginger into the sugar-water mixture.
Cover the jar with a towel and secure it with a rubber band. This will allow airflow while keeping out any contaminants.
Store the jar in a dark place, away from direct sunlight.
add two more tablespoons of ginger and two more tablespoons of sugar to the jar daily. Stir well to combine.
Recover the jar with the towel after each addition.
Repeat this process for at least three days or until you observe consistent bubbles at the surface of the mixture. This indicates that the ginger bug starter is actively fermenting.
Once the ginger bug is ready, it can be used immediately or stored in the refrigerator until needed.
How to Tell When Your Ginger Bug is Ready
Determining the readiness of your ginger bug is essential to ensure successful fermentation. Here are some indicators that your ginger bug is ready to use:
Bubbles and fizz: When the ginger bug is bubbly and fizzes when stirred, it's a sign of fermentation.
Duration: The time it takes for the ginger bug to become ready may vary depending on the ambient temperature.
It can take as little as three days or up to a week or more. Be patient and observe the signs of active fermentation.
Mold growth: While rare, mold can occasionally develop on the surface of the ginger bug. If you notice a small amount of mold, you can scrape it off.
However, if you encounter multiple instances of mold, it's best to discard the batch and start anew.
Utilizing Your Ginger Bug Starter
Once your ginger bug is bubbly and ready, it's time to put it to good use in your homemade sodas and vegetable ferments. Here's a simple method for incorporating your ginger bug into a delicious and probiotic-rich beverage:
Add two tablespoons of ginger bug liquid to a quart of your preferred fruit juice or sweetened beverage.
Place the mixture in a closed container, such as a mason jar or swing-top Grolsch-style bottle, to facilitate carbonation.
Ferment the juice on the counter and monitor the carbonation levels by opening the lid every 12 hours. Be cautious while opening, as built-up carbonation can cause pressure buildup.
The ginger bug is fully fermented when it becomes bubbly and reaches the desired flavor. Adjust the fermentation time according to your preference.
Enjoy your naturally fermented drink responsibly, as the carbonation can be lively!
You might want to try my delicious and healthy Beet Kvass Recipe, which you will actually want to drink.
Related Topics:
There are many fermented drinks beyond ginger bug. Check out this article that gives you an in-depth look at fermented drinks from around the world.