This post may include affiliate links. As an Amazon Associate I earn from qualifying purchases.You can read my complete affiliate disclosure for more details.
Rescuing Fermented Pickles: A Guide to Fixing Overly Salty Batches of Pickles
Picture this: You excitedly open a jar of homemade fermented pickles, ready to savor their crispness and tangy flavor, only to be met with an overwhelming wave of saltiness. 
Don't worry; you're not alone in this pickle predicament. Many pickle enthusiasts have faced the disappointment of overly salty batches. But fear not! 
With some know-how and simple steps, you can rescue those overly salty pickles and bring their flavors back into balance. In this guide, we'll explore various methods to fix too-salty pickles and get them back on track for a delightful snacking experience.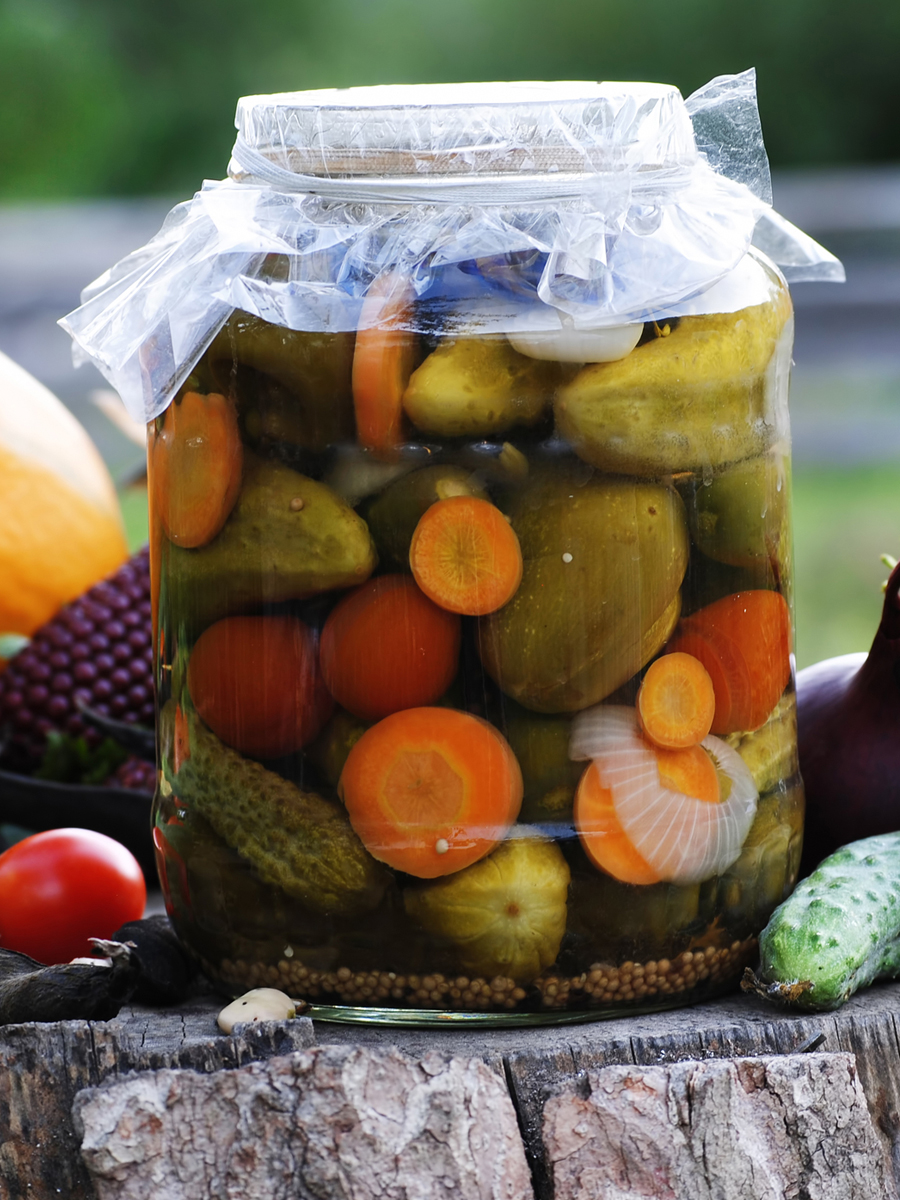 Here are eight tips on how to fix fermented pickles that are too salty:
1. Rinse and Soak
One of the simplest ways to reduce excess saltiness is to give your pickles a thorough rinse. Drain the brine from the jar and gently rinse the pickles under cold running water. You can also soak the pickles in a bowl of cold water for about 30 minutes to an hour. 
This will help draw out some of the excess salt from the surface of the pickles. Remember, the longer you soak, the more salt will be removed, so be cautious not to overdo it and end up with bland pickles.
Rinsing is an easy fix for fermented vegetables such as carrots, sauerkraut, dilly beans, or asparagus. This will remove some beneficial probiotics and enzymes, but not all of them. 
2. Dilute with Water
Consider diluting the brine if the saltiness is still too pronounced after rinsing. Add water to the jar to replace some of the overly salty liquid. Seal the jar and gently shake it to distribute it evenly. Allow the pickles to marinate in the diluted brine for a day or two before tasting.
3. Dilute with Apple Cider Vinegar
When fermentation is complete, pour off half of the brine and replace it with raw apple cider vinegar. You'll notice a slight shift in the overall flavors, but they will still taste great. 
4. Add Sweetness and Acid
Balancing flavors is key to rescuing overly salty pickles. One effective technique is to introduce sweetness and acidity. Prepare a solution of equal parts water and vinegar, then dissolve sugar to taste. Start with a small amount of sugar and gradually increase until the desired level of sweetness is achieved. Pour this solution over the pickles and let them soak for a few days. Combining sweetness and acidity will help counteract the saltiness and create a harmonious flavor profile.
5. Counteract with Starch
Potatoes are often used to absorb excess salt from soups and stews, and a similar principle can be applied to pickles. 
Peel a potato and cut it into chunks. Place the potato pieces in the pickle jar and let them sit for a day or two. The potato will absorb some of the salt from the brine, effectively reducing the overall saltiness of the pickles. Remember to discard the potato pieces after use.
6. Mix with Unsalted Ingredients
If you have another batch of unsalted vegetables, mix them with your overly salty pickles. 
Or add them to a macaroni salad, potato salad, or tuna fish sandwich to disperse the flavor. And omit a little of the salt the recipe calls for. 
This can dilute the salt content and create a more balanced blend of flavors. Experiment with different combinations to find the right balance that suits your taste.
Or, better yet, add them to a Bloody Mary where their saltiness is more than welcome!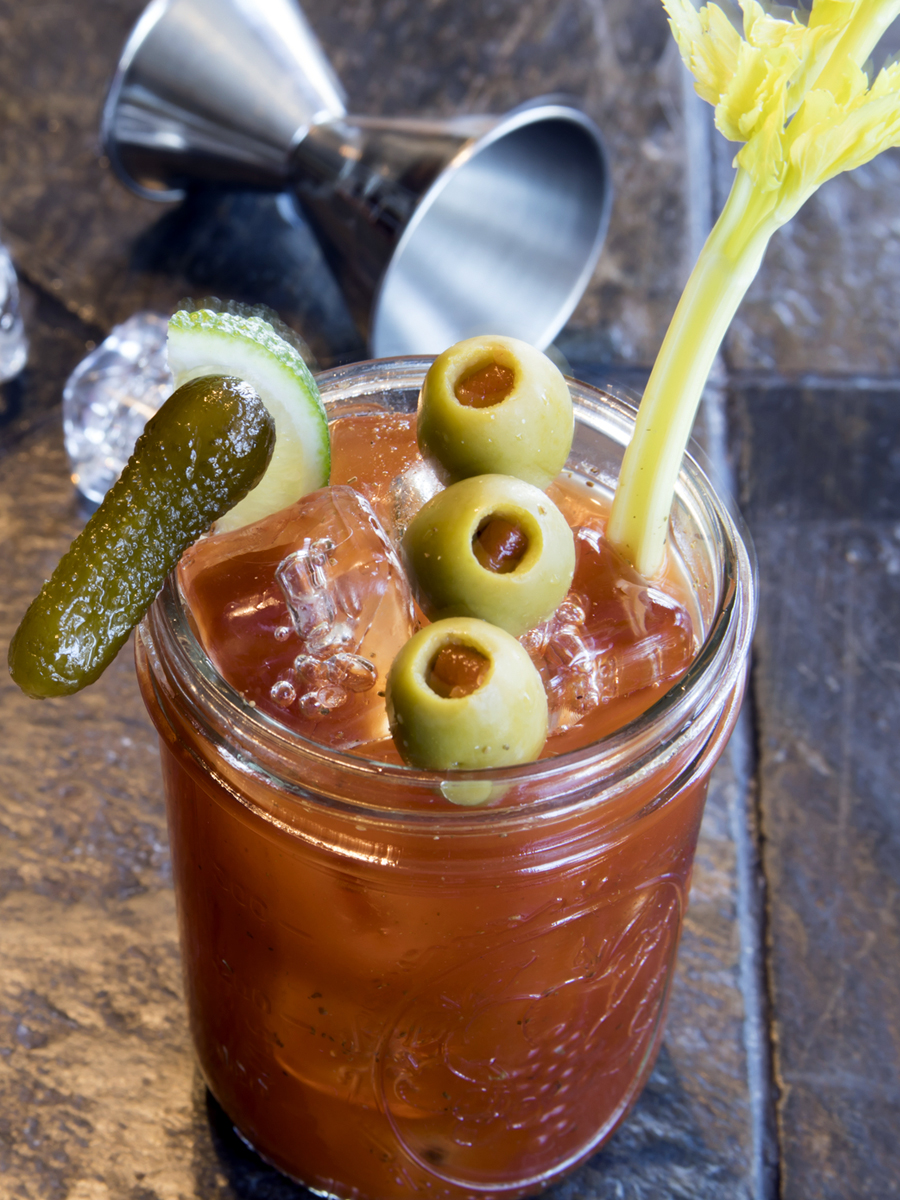 Related: Why Sauerkraut gets Too Salty & How to Fix It, How to Prevent Mushy Sauerkraut
7. Let the Pickles Ferment Longer
During fermentation, lactic acid acts as a preservative, gives fermented foods a distinctive tang, and masks the saltiness.
As long as there is still food for the bacteria (sugar/carbohydrates), they will continue to produce lactic acid. You can ferment the pickles longer to increase lactic acid levels, but be aware that the longer you ferment, the softer the vegetables will become. 
8. Store Them in the Fridge Longer
I've noticed that the overly salty taste dissipates from fermented pickles by simply leaving them in the refrigerator for a few weeks.
Fixing too-salty pickles might require some experimentation, but the results are worth the effort. 
8 Easy Ways To Neutralise The Effect of Excess Salt in Pickles
Using techniques like rinsing, diluting, adding sweetness and acidity, or incorporating unsalted ingredients, you can transform your overly salty pickles into a delectable treat that will satisfy your taste buds. 
Remember that moderation is key, as overcompensating for saltiness can lead to other flavor issues. So don't give up on those pickles – with some creativity and patience, you can rescue them and turn them into a culinary triumph! 
Congratulations, you've successfully transformed your overly salty pickles into delectable delights ready for enjoyment. Whether savoring them straight from the jar or incorporating them into your favorite dishes, your pickles are poised to delight your taste buds.