Whether you've made a sourdough starter before or simply looked up a starter recipe, you probably know it can be a process. The wild yeast essential to a traditional sourdough starter recipe isn't exactly reliable and can take quite some time to rise a loaf of bread.
So, to help the process along, you may be wondering: what if I added some commercial yeast? Can you add yeast to a sourdough starter? Well, the short answer is…yes! You can add commercial yeast to your sourdough starter, but there are some things that you may want to know first.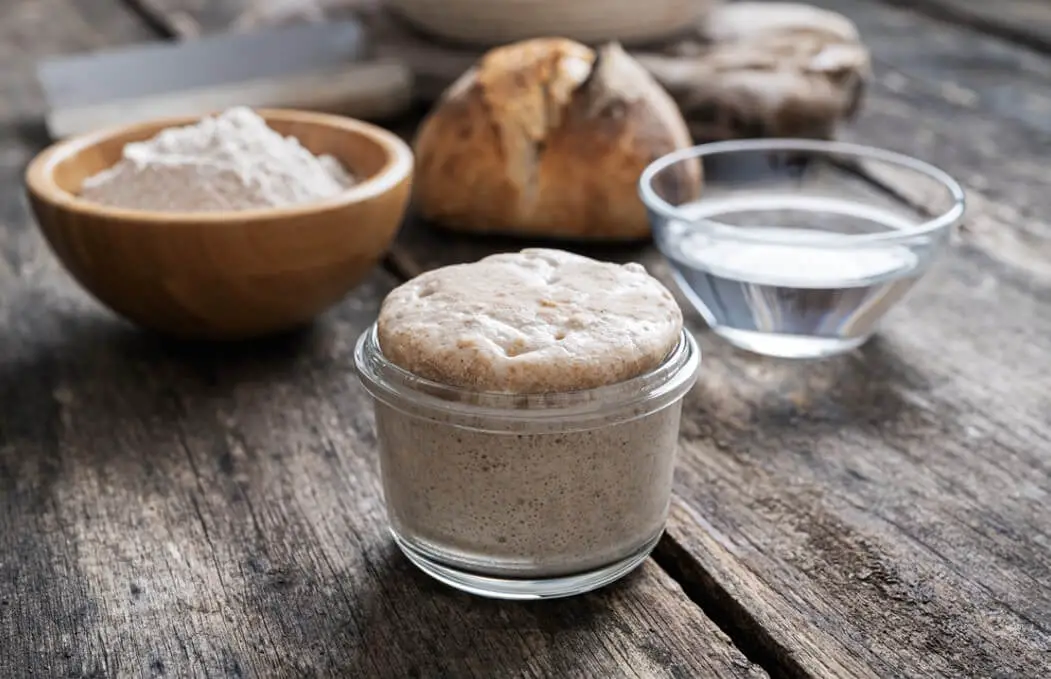 In this article, we will take a closer look at the combination of sourdough starter and yeast, the pros and cons of using this approach, and give you some tips on making the most of it.
What's the Difference Between Sourdough Starter and Commercial Yeast?
Since they both make bread rise and contain yeast, you may be wondering: what's the difference between a sourdough starter and commercial yeast?
It all comes down to the natural yeast strains present in each product. When you make sourdough starter, you're not specifically adding yeast to the mixture - you're cultivating it from other sources.
It comes from a combination of the flour you use and the air in your environment, resulting in multiple strains of yeast in your starter. This means that you don't have much control over which wild yeast strains end up in your starter, which is part of the reason they are less reliable than commercial yeast.
Commercial yeast, whether baker's yeast, instant yeast, active dry yeast, or fresh yeast, only contains a single, refined strain of yeast called Saccharomyces cerevisiae. And unlike that random mix of natural yeasts that you may find in a starter, adding this particular strain to bread dough is known to help it rise strongly, quickly, and efficiently.
What Are the Pros and Cons of Adding Yeast to Sourdough Starter?
So, you have multiple strains of unreliable wild yeast in your starter and a single strong, refined strain in commercial yeast. What happens when you put them together?
Well, a few things that may be good or bad depending on your perspective. One that is almost universally good, though, is the reliability of commercial yeast. By adding this strong strain to your starter, you'll likely have an easier time getting your bread to rise both on the counter and in the oven.
Another potential benefit is that adding instant yeast to your starter will speed up the fermentation process. This is great for those who need a starter fast or simply don't have the time or patience to wait for it to ferment properly.
However, this is a downside to this quicker fermentation period. If you're looking for that traditional sourdough texture and flavor, taking things slow may be better. Speeding up the fermentation process will give your final product a milder, less tangy flavor than the slow, traditional approach.
Some people may even argue that those flavors are so characteristic of sourdough bread that it's not real sourdough bread at all.
Of course, you can always experiment with the whole process to achieve a final product that you enjoy. But ultimately, it will be difficult to achieve that traditional sourdough taste when you add yeast to your starter.
Tips for Adding Yeast to Sourdough Starter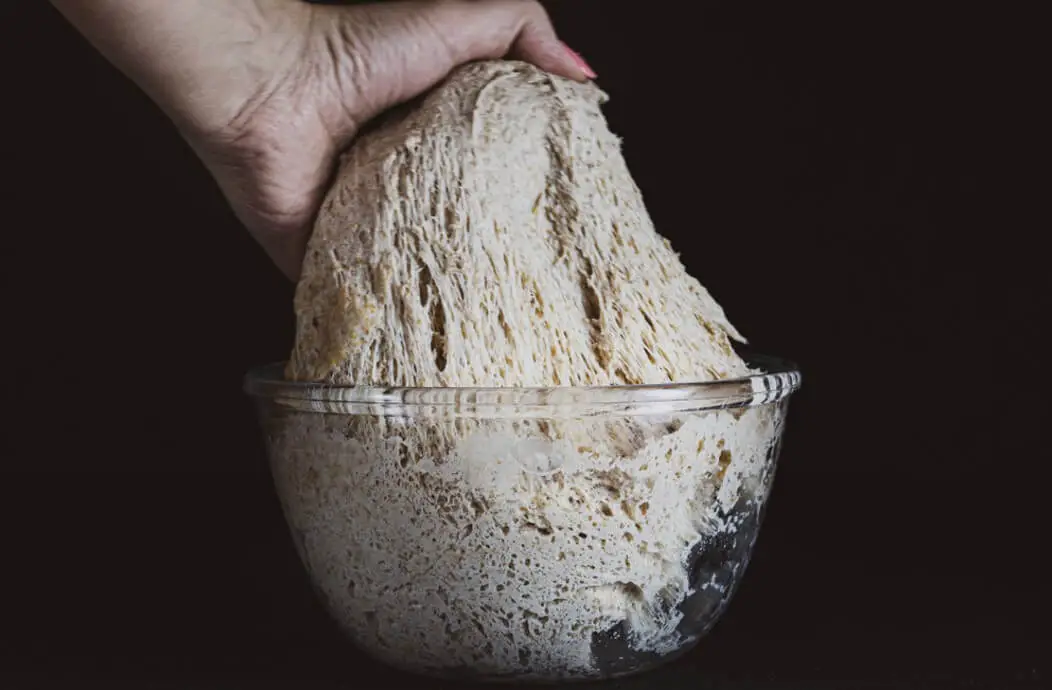 So, if you feel like the pros outweigh the cons when adding yeast to your starter, let's get into some tips! As mentioned above, you may need to experiment a little to get your yeast-added sourdough recipe to your liking, but here is some advice to help to get you started:
You don't need a lot of yeast. Anywhere from ¼ - ½ teaspoon per cup of flour in your recipe will be plenty. Note that the more you add, the less time it will take to ferment and rise, but you'll get more of that traditional sourdough flavor if you add less.
Keep your starter stiff. The added yeast may make your starter a little runny due to the increased activity. So, keep your starter on the thicker side by reducing the amount of warm water.
Use whole-grain flour to manipulate the flavor. For example, using whole wheat flour and rye flour may help give you more of that traditional sourdough flavor in your yeast-added starter.
Try adding the yeast to the bread dough instead of the starter. You'll likely get a better sourdough flavor this way and a better oven spring.
To Yeast or Not to Yeast?
While you can add yeast to sourdough starters, there are a few essential things to remember before doing so. It will help your starter and bread rise more reliably, but you may end up with a slightly different flavor and texture to your sourdough bread recipe than if you use a traditional starter alone.
Ultimately, it may be worthwhile experimentation to determine if the yeast-added approach is right for you.
Try both methods in a recipe, like this one for no-knead sourdough bread or this one for sourdough breadsticks, to see which version reigns supreme. You may prefer your bread with that extra pinch of yeast!