If you're a big sourdough fan, you probably know that the secret to its delicious flavor and texture lies in the starter, a mixture of flour and warm water that acts as the leavening agent.
And if you've ever tried making this key ingredient, you know another little secret about sourdough: keeping an active sourdough starter healthy and thriving can be quite challenging. In fact, it may be what's holding you back from baking that perfect loaf of bread!
That's why we will share some effective ways to strengthen a sourdough starter (not revive - you can find those tips here) to help you take your bread-making skills to the next level. Let's get started - that perfect loaf awaits!
Understanding the Basics of a Sourdough Starter
As mentioned above, an active sourdough starter is a mixture of flour and water used to leaven sourdough bread. But there's a little more to it than that.
When you combine the flour and water and leave them at room temperature, they will begin fermentation. This means that the naturally occurring yeast and bacteria in the mixture will consume the carbohydrates in the flour and produce two key components of sourdough: carbon dioxide gas and lactic acid.
Remember when we said that sourdough's delicious flavor and texture lie in the starter? Well, that's due to the carbon dioxide and lactic acid. The carbon dioxide gives sourdough its characteristic rise and texture, while the lactic acid is responsible for that delicious, tangy flavor.
Now, you may be thinking, that sounds pretty simple. And in a way, it is! The basic science behind making a starter isn't particularly complex. However, to make that perfect loaf, you won't need just any old sourdough starter - you'll need a strong, active, thriving one.
What Does a Strong Sourdough Starter Look Like?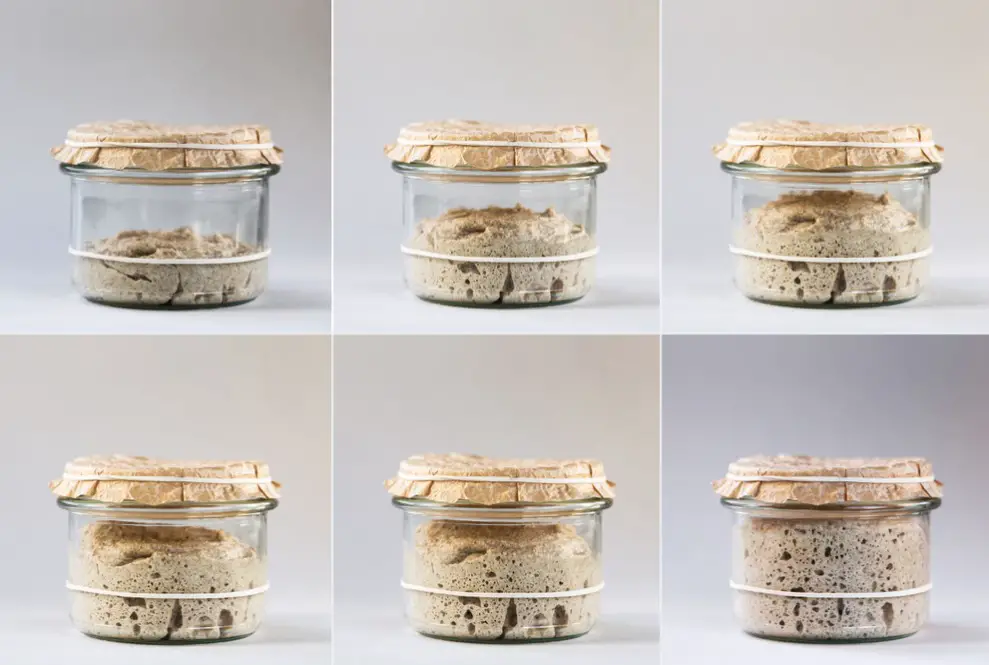 Generally, a strong sourdough starter should be active and bubbly, with a pleasant sour smell. It should rise and double in size within about four to six hours of being fed and, of course, be able to leaven bread effectively.
So, now that we've gone over the basics and you know what you're looking for, it's time to get to the big question: how do you strengthen a sourdough starter?
Tips for Strengthening Your Sourdough Starter
Ready for that perfect sourdough loaf you've been dreaming of? Here are some tips and tricks for strengthening a weak sourdough starter.
Feed It More Frequently
You can't just follow a sourdough starter recipe, leave the mixture on the counter, and expect it to be ready whenever you need it - you must feed it regularly to keep it alive.
If you have a weak sourdough starter, then you may need to feed it more frequently. In fact, you should try feeding it up to three times a day for the first couple of days. Your well-fed sourdough starter should be off to a good start after that, so you should be able to bring down the feedings to once or twice a day.
Just remember to discard half of the starter before each feeding. It may seem like a waste, but it is necessary for maintaining a healthy and active sourdough culture.
Adjust the Temperature
The temperature isn't just important when establishing a healthy sourdough starter - it's key to strengthening it, too. Simply put, an active starter being kept below 70F (21C) will not thrive as well as that in 75F+ (24C+). So, if you have a weak starter, it may be time to turn up the heat in the kitchen (or wherever else you're keeping it).
Whichever temperature you choose, make sure you can keep it consistent. Sourdough starter tends to do exceptionally well in a warm, consistent environment, so don't keep it in a place where you must constantly adjust the temperature.
Try a Different Hydration Level
Does your sourdough starter seem a little thin? Can you see big bubbles on the side of its jar? If not, you may want to strengthen your starter by keeping it at a lower hydration level.
Fortunately, this is an easy adjustment. At its next feeding (or two), skip the water and just mix some fresh flour into the starter. It may seem slightly stiff initially, but it will loosen up during the fermentation. After this, you should be able to go back to regular feedings.
Related: 5 Signs Sourdough Starter is Ready to Bake With
Boost It with a Different Type of Flour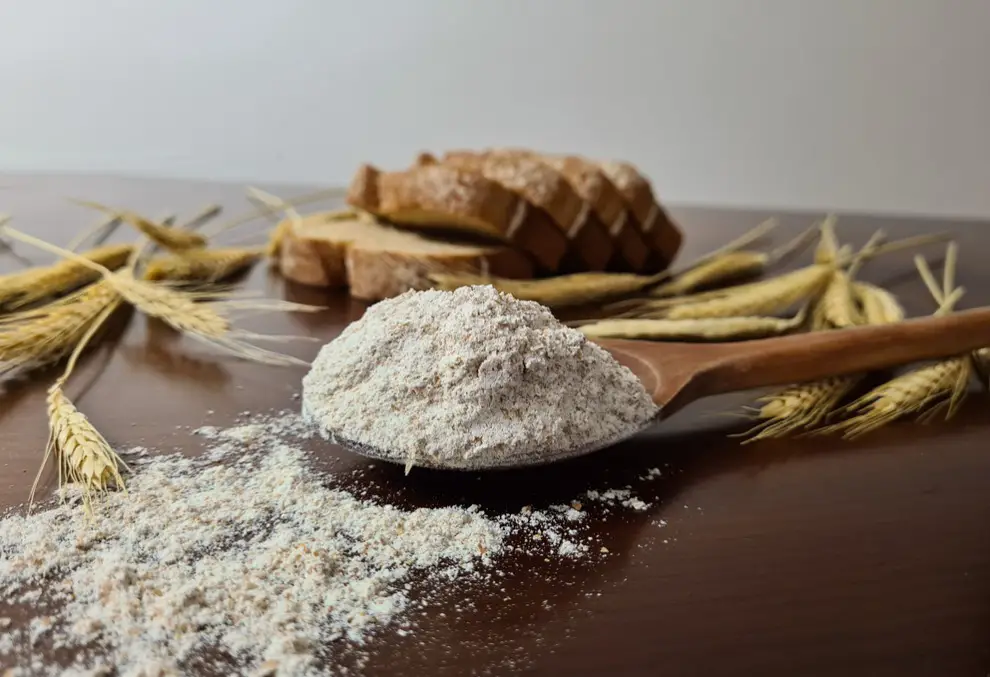 While there's nothing wrong with using white, processed flour for a sourdough starter, you may want to start switching it up during feedings if yours looks weak. Rye flour, in particular, is practically like a superfood for a sourdough starter! Not only will it help strengthen your starter, but it will also help make it more sour.
All you need to do is replace half of your regular all-purpose flour or wheat flour with rye flour during feedings for a few days. By then, you should notice a significant difference.
And if you don't have rye flour? Then give whole wheat flour - especially the freshly-milled variety - a try! It's the second-best option and typically much easier to find in stores.
The Bottom Line
As you can see, there are plenty of ways to strengthen a sourdough starter. So don't lose hope on baking that perfect sourdough bread just yet! If you have a weak starter, try feeding it more frequently, adjusting the temperature, switching the hydration level, and boosting it with rye flour. And before you know it, you'll be a sourdough pro. Good luck!