Is that sourdough starter recipe not giving you that perfect, tangy, chewy loaf of sourdough bread you've been after? The problem may not be the recipe itself but your equipment.
Now, you don't necessarily need to spend a lot of money to make a decent loaf of sourdough bread, so don't worry about that. But it may be worth picking up at least a few essential tools for sourdough bread baking to add to your arsenal.
After all, some of these can make for an easier process and a tastier result, regardless of whether you're making no-knead sourdough bread or breadsticks.
Here are some of our favorite sourdough bread-baking tools to help you take your sourdough game to the next level.
Essential Tools for Sourdough Bread Baking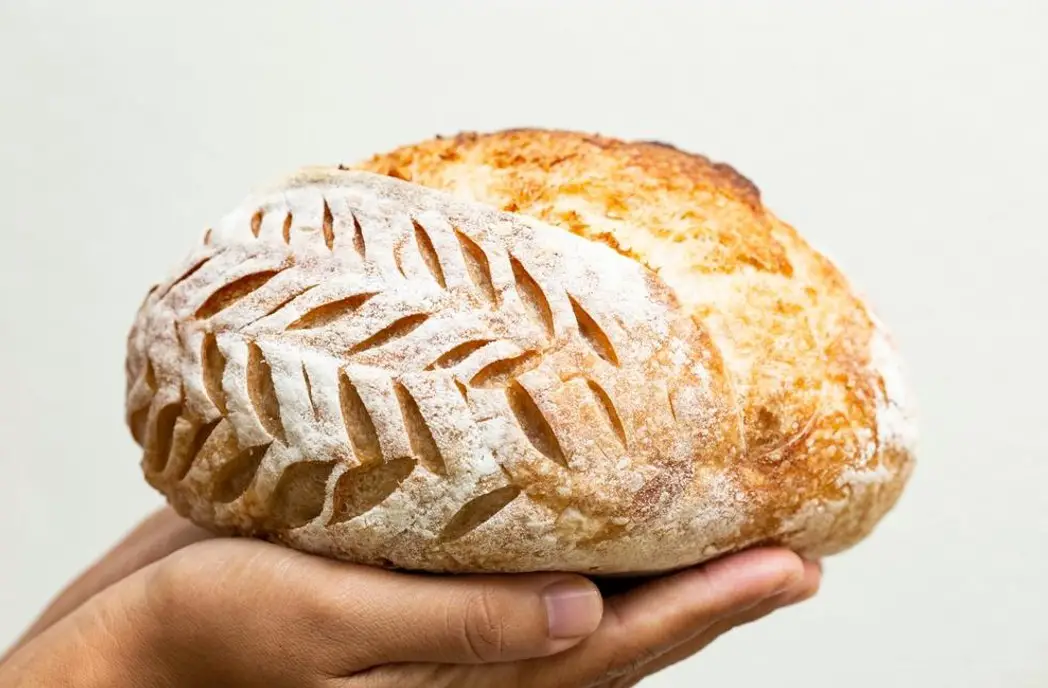 Digital Kitchen Scale
Last update on 2023-09-13 / Affiliate links / Images from Amazon Product Advertising API
Have you been measuring out ingredients with measuring cups alone? If so, you may not use the correct or consistent amounts in your sourdough recipe.
See, you're not necessarily going to get the most accurate results when measuring by volume, which is key when perfecting a recipe. Without those accurate measurements, you may be unable to improve or even replicate a sourdough loaf. And this is precisely why you need a scale.
You're going to get more accurate, consistent results when you measure your ingredients by weight, and this is where something like the My Weigh KD-8000 Digital Food Scale comes in. This scale lets you measure in the unit of your choice, whether it be grams, pounds, ounces, or kilograms, and it also calculates baker's percentages. This makes it an excellent choice for beginner and expert bakers alike!
Dough Scraper
Last update on 2023-09-13 / Affiliate links / Images from Amazon Product Advertising API
A dough scraper may seem like it's only meant for one purpose, but it can be super versatile in the kitchen. In addition to helping you scrape out every last bit of dough in your mixing bowl, it can also help you shape, divide, and knead the dough. It's even a good idea to have two of them on hand for kneading purposes, as the sticky dough can be much easier to handle with the scrapers than with your hands.
And that's why this stainless steel pastry scraper is a great choice. You get an ergonomic and comfortable non-slip wooden handle with a food-grade stainless steel scraper, free of toxins and chemicals. It is also multifunctional and can be used as a vegetable chopper, pizza knife, cake-making scraper, dough scraper, etc.
Bread Lame
Last update on 2023-09-13 / Affiliate links / Images from Amazon Product Advertising API
You'll want to be careful with this one! A bread lame is essentially a very thin, sharp blade that is used to score your sourdough loaf before putting it in the oven. Of course, you can technically use a razor blade or sharp kitchen knife for this purpose, but a bread lame makes it much easier to get those beautiful loaves with an even bake.
Now, there are cheaper options on the market, but this Black Walnut Bread Lame is gorgeous. It even comes with five double-edged razors, so you can easily replace the blade when the dough seems to drag. There's nothing like cleaning scoring lines on a finished loaf of sourdough!
Banneton/Proofing Basket
9-inch Round Bread Banneton Proofing Basket & Liner
Handmade of high-quality, Natural, Durable Rattan, ECO-friendly, Food-Safe, and Non-toxic.
Perfect for bread-baking lovers. Works for Proofing, Banneton, or Brotform baking techniques.
Non-Stick Bowl. Easy Clean-up
Last update on 2023-09-13 / Affiliate links / Images from Amazon Product Advertising API
Looking for that perfect sourdough loaf shape? Then you need a proofing or banneton basket. It's essentially a structured container that allows your dough to maintain shape while it rests during the cold ferment. Some will even give you those nice lines you often see on sourdough loaves!
While you may have to look around for the particular shape and size you're after, this Bread Banneton Proofing Basket & Liner is a nice option. Made of eco-friendly, food-safe, and durable rattan, this proofing basket even comes with a 100% money-back guarantee if it doesn't fit into your Dutch oven. Speaking of which…
Dutch Oven
Sale
Last update on 2023-09-13 / Affiliate links / Images from Amazon Product Advertising API
Yes, you probably have a perfectly good oven at home, but investing in a Dutch oven is the way to go if you want to mimic a commercial baker's oven. In fact, it's probably the tool that will make the biggest difference in the quality of your sourdough!
A good Dutch oven will improve your bread's texture, rise, and crust, and the Lodge Cast Iron Double Dutch Oven is especially great for sourdough baking. This is because it allows you to use its lid as a base, making sliding your dough into the pot much easier.
Last update on 2023-09-13 / Affiliate links / Images from Amazon Product Advertising API
However, you should look into the Cast Iron Bread Pan if you have extra money. It's essentially an upside-down Dutch oven designed by bakers for bakers, giving your professional-looking results. Yes, it's a little pricey, but if you're looking for that perfect sourdough loaf, it may just be worth it!
Optional Tools for Sourdough Bread Baking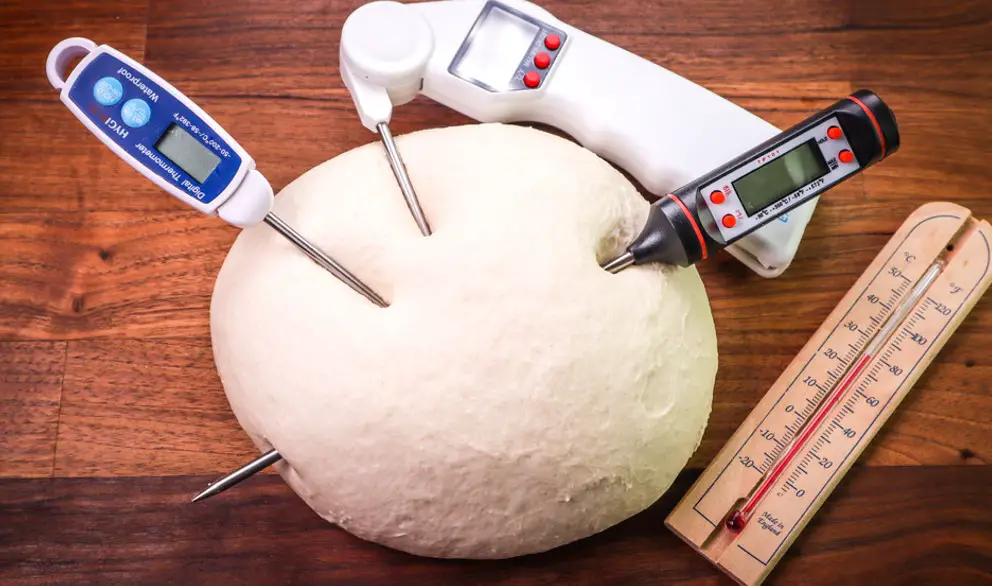 Want to add even more to your sourdough baking arsenal? Here are some other tools that, while not necessarily essential, can help to even further enhance your baking experience.
Time for Some Shopping!
As you can see, plenty of tools are out there to help you take your sourdough bread-baking game to the next level.
Whether you still need to stock up on the essential tools, like a digital kitchen scale, dough scraper, bread lame, banneton basket, or a Dutch oven, or are just looking for some extras like a dough thermometer, Danish dough whisk, bread proofer, or bread knife, you're sure to find something that will help enhance your sourdough baking process.
Now, you need to narrow down your options (or not - if it's in the budget, why not get one of each?) and go shopping. Your perfect homemade sourdough loaf awaits!