If you're involved in the world of fermenting, you've probably heard some of the buzz surrounding honey. It's frequently touted as a miracle ingredient for ferments that helps to preserve and sweeten everything made.
But why is honey such a super-ingredient in fermenting? And how can it be used? In this article, I'll introduce you to how to use honey in fermenting and provide in-depth insights into how you can incorporate it into your own fermenting process.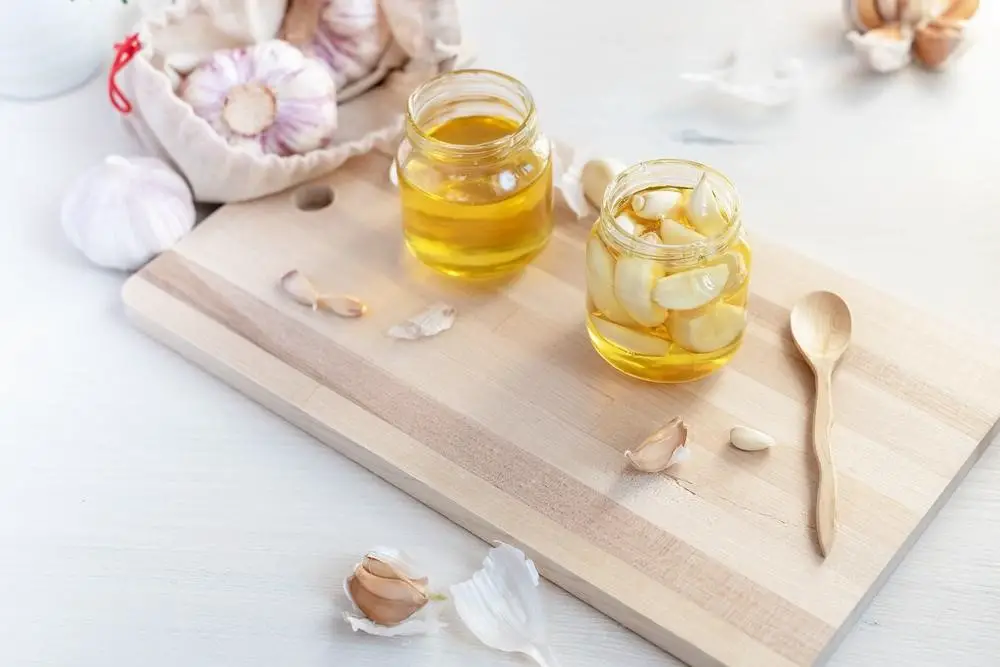 Fermenting with Honey: An Introduction
Honey is one of the most sustainable and healthy sweeteners found in nature. It contains a bounty of antioxidants, vitamins, and minerals. One quality of honey that is less well known is that it is an amazing ingredient to use in fermenting.
The fermenting process allows naturally occurring bacteria to feed on the sugars in food and produce lactic acid. As the bacteria feed, they eventually produce so much lactic acid that the food is preserved and fermented.
Honey is an excellent candidate for lactic acid fermentation because it's partially made up of sugars that will allow the lactic acid bacteria to feed. The honey itself and the wild yeast and enzymes naturally found within it combine with the lactic acid to form a very effective preservative solution.
Because it is a versatile ingredient, you can use honey for fermentation in a few different ways. Some people enjoy making honey mead or honey kombucha, while others enjoy preparing honey-fermented vegetables and vinegar. The only limit to what you can create is your imagination.
How to Ferment with Honey
To ferment with honey, you must start by purchasing raw honey or baker's honey. This honey will contain the yeast, enzymes, and beneficial bacteria necessary for successful fermentation.
You will also need to gather the necessary equipment to begin fermenting. You will need measuring cups and spoons as well as an air-tight container. Jars with an air-tight seal are ideal, but you can also purchase a fermentation crock to ferment larger batches of food.
Finally, you'll need to ensure you have the proper environment for fermentation. You should find a clean space outside of direct sunlight and far away from any heat sources. Your ferment should be allowed to process at room temperature.
The amount of time that you will need to commit to the fermentation process varies depending on what you're making, but it's important to note in advance that many recipes can take as long as several months. You must make a daily habit of burping your ferment to prevent your fermentation container from bursting.
Related: Health Benefits of Apple Cider Vinegar and Honey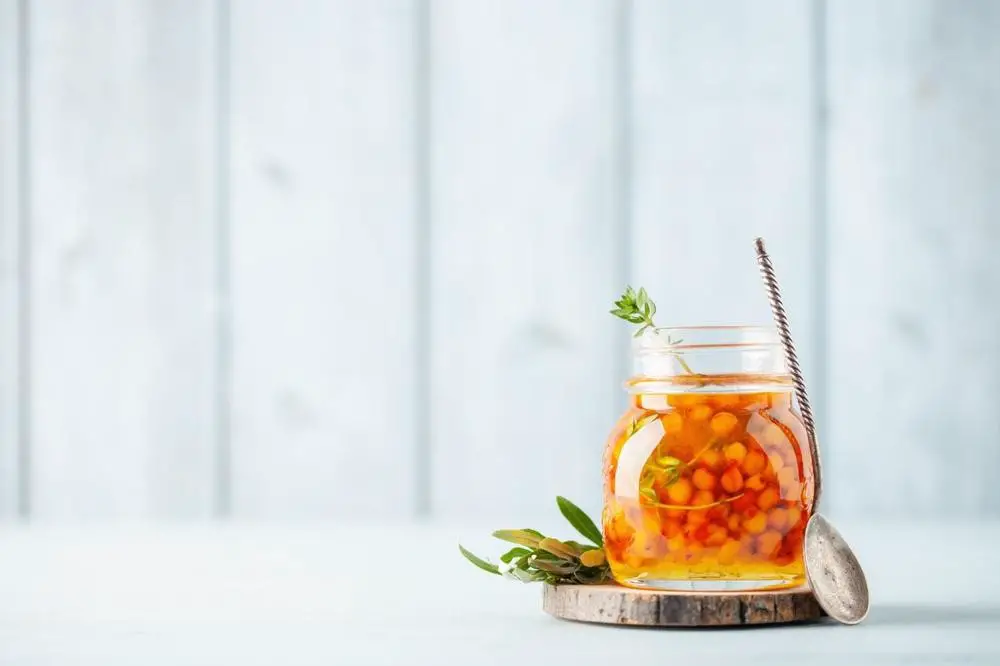 Exciting Fermentation Recipes with Honey
There are many different fermentation recipes you can make with honey. One of the most popular is honey mead, a type of alcoholic beverage made by allowing honey, water, and champagne yeast to ferment together.
Another popular recipe is honey-fermented fruits and vegetables. Whether you prefer fermented honey garlic, jalapeno honey, clove honey, or lemon, strawberries, and cranberries, there's no limit to what you can ferment with honey. The ferment that results will be sweet and slightly thick consistency with all the flavors of the fruit or vegetable added to the recipe.
Honey kombucha is another fantastic recipe that you can make by fermenting honey. It involves the same processes as making a regular batch of kombucha and adding a half-cup of raw honey for every gallon of kombucha. The resulting drink is tantalizing, sweet, and tangy.
You can even make honey-infused fermented apple cider vinegar. As is the case with honey kombucha, all the process involves is adding a dash of honey (depending on your desired level of sweetness) to your typical fermented vinegar recipe. The lactic acid bacteria will feed on the extra sugars and produce a sour vinegar with an incredible flavor.
Health Benefits of Fermented Honey
While fermented honey is already worth it for the flavor alone, that isn't its only benefit. Fermented honey is also known for the breadth of health benefits that come with making it a regular part of your diet.
The most significant benefit of fermented honey is that it is a known immune-system booster. The probiotics in the honey can improve your gut microbiome, while the honey's antioxidant and antimicrobial characteristics give your body an extra boost.
Fermented honey is particularly good to eat if you have a cold or flu. You'll enjoy all of the same throat-soothing and cough-suppressing benefits of regular honey when you ingest fermented honey, with the added benefit that the probiotics found in the honey may help your body to absorb nutrients and ward off sickness.
It's not surprising that fermented food has become trendy in recent years as the link between a healthy gut microbiome and overall well-being has become so evident. When you make fermented honey a consistent part of your diet, you can enjoy all these same benefits.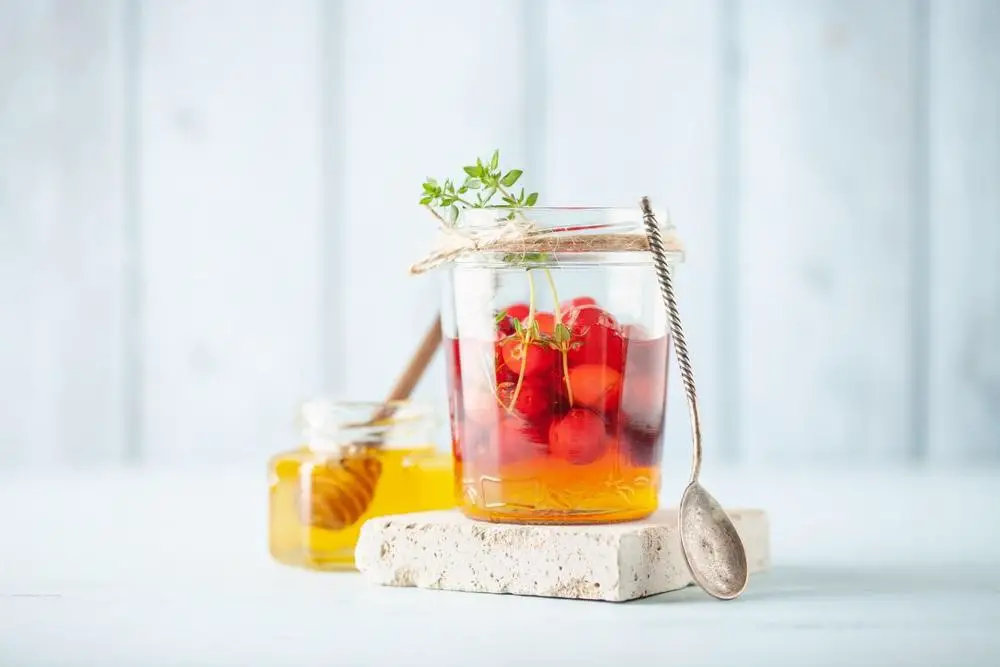 Frequently Asked Questions
What is honey fermentation?
The naturally occurring bacteria convert sugars into lactic acid. This acid is a natural preservative that inhibits the growth of harmful bacteria. Lacto-fermentation also increases and preserves fermented food's beneficial vitamin and enzyme levels and digestibility.
Is honey fermentation safe?
Honey fermentation is entirely safe. You should educate yourself about the signs of contaminated ferments in advance so that you don't risk making a mistake during the fermentation process that might make you ill.
Can I use any honey for fermentation?
Raw honey or baker's honey is best because it contains natural yeast, enzymes, and bacteria that are vital for fermentation.
How long does honey fermentation take?
Honey fermentation generally takes several weeks to several months. It depends on what you're fermenting. The size of the food you are fermenting and the temperature at which fermentation takes place will also influence the efficiency and speed of fermentation.
Are there any risks associated with fermenting honey?
There are some minor risks associated with fermenting honey. If your ferment becomes contaminated and you fail to identify the contamination, you may become ill.
Identifying contamination is very simple as long as you read about the signs beforehand. You should never eat any ferment with an alarming and unexpected taste, texture, or smell unless you can verify that it is normal.
What are some tips for successful honey fermentation?
The most important thing you should remember while fermenting honey is that fermentation takes diligence. If you accidentally expose your ferment to excessive heat or contaminants, you may fail -- but even if you're inexperienced, being diligent and careful will allow you to make something amazing.
How should I store fermented honey?
You should store fermented honey in a cool or dark place or in your refrigerator. If kept in the refrigerator, it will have a longer shelf life because the fermentation process will stop in cold temperatures. You can enjoy your ferment for several weeks if stored at room temperature and for several months in cold temperatures.
Can I use fermented honey in cooking and baking?
You can use fermented honey in cooking or baking. It's an amazing ingredient with a complex sweet and sour flavor. However, it's important to note that the probiotic properties of the honey will be eliminated if you allow it to heat up. Consider adding the honey as a final garnish to ensure that it stays actively probiotic.