Eggplant Shoyuzuke is a unique fermentation method of pickling vegetables in soy sauce. In this article, I'll provide a complete recipe for pickled eggplant so you can make and enjoy a delicious batch of shoyuzuke eggplant right at home.
If you appreciate the umami richness of soy sauce and are fond of Japanese pickles, our Eggplant Shoyuzuke recipe will undoubtedly become a favorite in your repertoire. Whether you are an eggplant enthusiast, this dish will win you with its exquisite flavors. The soy sauce pickling ingredients include soy sauce, rice vinegar, salt, and sugar.
Introduction to Shoyuzuke (Soy Pickles)
Shoyuzuke is just one type of pickling in Japanese cooking. Many different pickling methods exist in Japan, including salt, miso, sugar, or even hot mustard.
Creating these delicious Eggplant Shoyuzuke pickles is surprisingly quick and effortless. In just about ten minutes, you can embark on a culinary adventure that will reward you with immense flavor. The simplicity of the process is astonishing, considering the remarkable taste that awaits.
Vegetables such as cucumber, turnip, daikon radish, celery, and eggplant can be picked up using the shoyuzuke process. Shoyuzuke pickled vegetables can be served as a flavorful and crisp side to dishes such as steamed rice or savory noodles.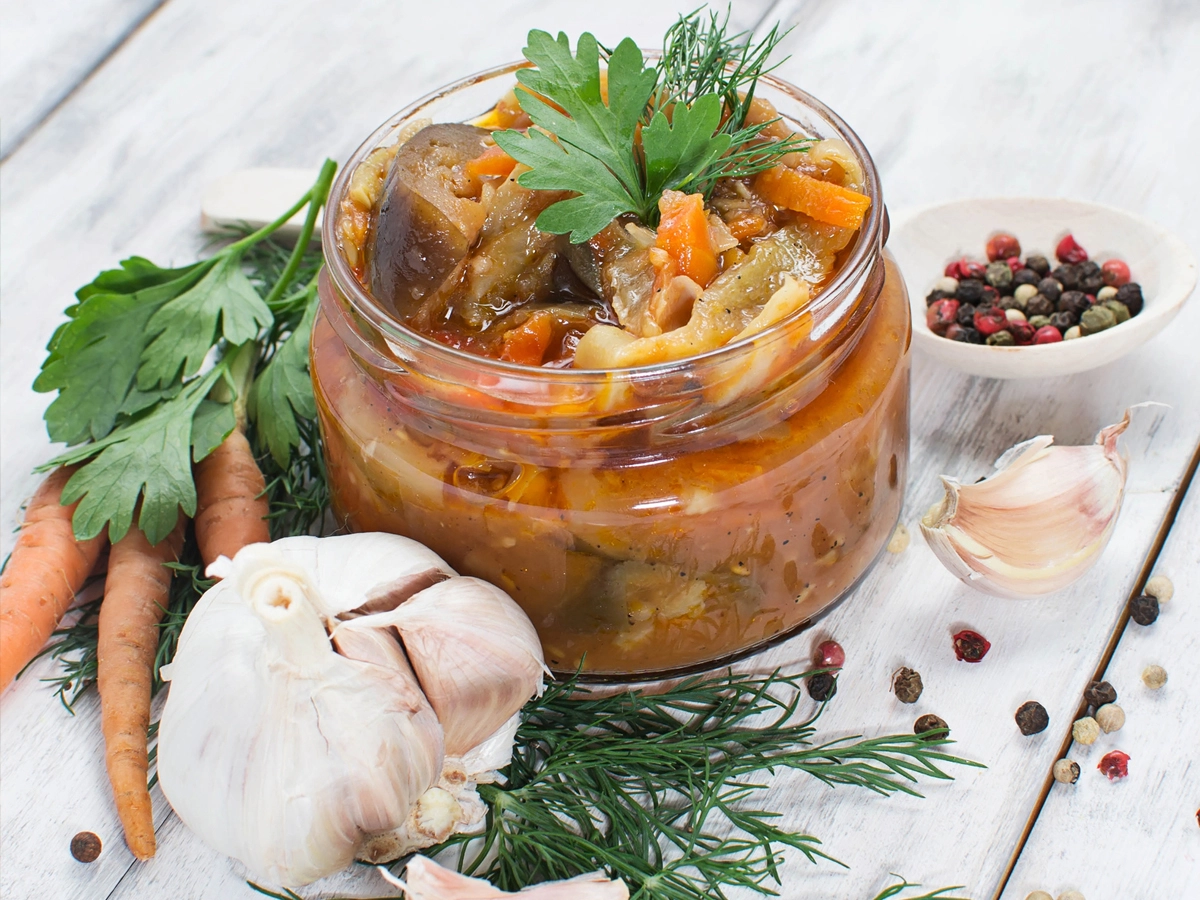 Ingredients and Equipment
Equipment:
Half-gallon jar - Mason or Bell
Knife & cutting board
Medium saucepan & wooden stirring spoon
Measuring cups & spoons
Ingredients:
2 lbs. Japanese or Chinese eggplant, cut into ½" thick slices Choose fresh and firm eggplant
2 cups soy sauce
1 cup rice vinegar
¼ cup water
1 ¼ cups sugar
1 tablespoon black peppercorns, coarsely crushed
1 clove garlic, crushed
1 inch of fresh ginger, chopped
1-2 Chili peppers or Thai chilies
Optional Garnish: splash of sesame oil or toasted sesame seeds, diced scallions
We recommend using slender Ichiban or other Japanese eggplants for this recipe to ensure optimal results. These varieties possess a delicate texture and absorb flavors exceptionally well, making them ideal candidates for pickling. If you have been growing or have access to these eggplants, seize the opportunity to indulge in this extraordinary culinary experience.
Aside from the eggplant, you will also need seasonings such as soy sauce, Japanese rice vinegar, and sugar to create a flavorful marinade. Optionally, you can use additional ingredients like garlic, miso, black pepper, and red chili pepper for extra flavor.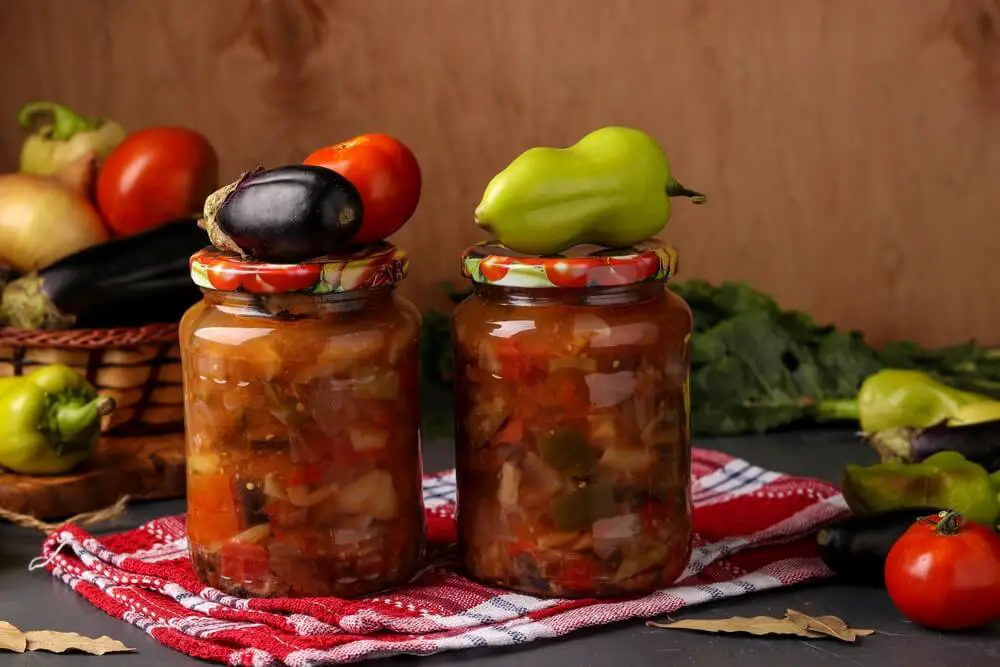 Step-by-Step Shoyuzuke Recipe
Once you have gathered all of your ingredients and equipment, you're ready to begin making shoyuzuke.
Step 1: Prepare the vegetables
Wash the eggplant thoroughly and then slice it into thin discs or strips. Chop and dice the garlic, chilis, and any additional ingredients you decide to add to the recipe.
Step 2: Remove excess liquid
Drawing out the excess liquid in the eggplant is an important step. Add salt to the sliced eggplant and let it sit for at least 10 minutes until they sweat. With some firmer vegetables like carrots or daikon radishes, you can add a weight on top of the vegetables to help draw out the moisture. Lightly squeeze out the water from the vegetable, and pat dry with a dish towel or paper towel.
Step 3: Make a brine
Add all ingredients except the eggplant in a saucepan over medium heat. Stir occasionally. Once the sugar is fully dissolved and the liquid simmer, add the chopped eggplant and reduce the heat to low. Let simmer for 4-5 minutes and stir regularly, then remove from heat.
Step 4: Wait for the eggplant to pickle
Remove the saucepan from the heat. Once the eggplant slices have cooled, transfer them to a large jar. Fully submerge the eggplant in the marinade. Place a glass fermentation weight on top of the mixture to keep it completely weighed down below the surface of the marinade.
Keep the eggplant shoyuzuke in the fridge and allow it to marinate. The eggplant will gradually absorb the flavor from the soy sauce and other ingredients and soften. It will be ready to eat within one to three days.
Once the eggplant has been marinated, you will have a delicious shoyuzuke batch. I recommend experimenting with seasonings such as garlic, red pepper, ginger, and black pepper across each batch until you devise the perfect personal recipe.
Tips for Successful Shoyuzuke
As you make your batch of shoyuzuke eggplant, you should keep a few things in mind to have the best chance of success.
Make sure that you use fresh, quality produce. You should look for an eggplant that is firm but not hard and has a deeply-colored, shiny skin. Heavy and plump eggplants are best.
Don't be afraid to experiment with seasonings. Every person's palate is different, and no recipe can appease everyone. Add seasonings you enjoy to start, and allow your recipe to evolve.
Make sure that the soy sauce is evenly mixed with the eggplant. Excessively thick slices of eggplant or poor mixing technique may result in a batch of shoyuzuke with bad textures.
Ensure that your shoyuzuke is allowed to marinate in the proper conditions. Avoid placing it at the back of the fridge or in any other area where it risks freezing. Freezing may prevent the eggplant from marinating and cause it to develop textural issues.
Frequently Asked Questions
How long does shoyuzuke take to pickle?
Shoyuzuke takes one to three days to pickle. You can eat shoyuzuke early in the pickling process without any issues, but it will only have its final texture and full flavor after several days.
How should I store shoyuzuke?
You should store shoyuzuke in an airtight container in the refrigerator. Only use clean utensils when removing a portion of shoyuzuke to reduce the risk of contamination. Ensure that enough pickling brine remains in the shoyuzuke to fully submerge in liquid.
Can I adjust the seasonings in the recipe?
You can adjust the seasonings in the recipe. I recommend keeping the same amount of soy sauce. The sugar and vinegar can be adjusted to influence the overall flavor balance. Seasonings such as ginger and garlic can be added to the pickling brine for new flavor notes.
Can I use other vegetables instead of eggplant?
You can use other vegetables instead of eggplant. Cucumber, radishs, celery, carrots and daikon are particularly good for shoyuzuke pickling. If you're using vegetables with a high moisture content, make sure to salt and rinse them beforehand to draw out some of the moisture.
How long can shoyuzuke be kept before consuming?
Refrigerated shoyuzuke will last for up to ten days. You should discard the shoyuzuke after this period or if it shows any signs of contamination. Making a new, completely safe batch of shoyuzuke is much easier than recovering from eating a spoiled batch.
What are some serving suggestions for shoyuzuke?
I recommend adding several heaping tablespoons of shoyuzuke to your meal, whether that's fish, sushi, Japanese curry, or any other Japanese meal. It is an excellent garnish for a savory dish like fried rice. You shouldn't eat too much shoyuzuke in one day because it has a very high sodium content.
Can I make a larger batch of shoyuzuke?
You can make a larger batch of shoyuzuke Japanese pickles. You should adjust all of the ingredient amounts proportionally so that the flavor of the salt brine is correct. It's important to note that you shouldn't make too many shoyuzuke pickled vegetables, as the mixture will eventually spoil.
Can I use low-sodium soy sauce for a healthier version?
You can use low-sodium soy sauce for a healthier version. It's important to note that the texture of your shoyuzuke may differ if you do this because the salt is essential for drawing moisture out of the eggplant. You may improve the shoyuzuke eggplant's texture by allowing it to cook for longer.