How To Make Lacto-Fermented Mushrooms
Lacto-fermented mushrooms are the BOMB! Fermented mushrooms taste great on scrambled eggs, salads, and sides to any dish. Not to mention, it is an extremely easy recipe to make. You can save time using store-bought sliced mushrooms and a packaged pickling spice.
Put all the ingredients in a jar or fermentation crock, top with a fermentation weight, and then wait for up to four days. Give them a quick taste test and pop them in the fridge when they have reached your desired flavor.
Jump to:
Last update on 2023-11-27 / Affiliate links / Images from Amazon Product Advertising API
What do Lacto-Fermented Mushrooms Taste Like?
Lacto-fermented mushrooms have an earthy flavor as well as salty and savory that comes through and, of course, a little funkiness from the ferment. The intense flavor can be used as a next-level umami pop in any dish.
What kind of mushrooms can you ferment?
Porcini, Chanterelle, Shiitake, Cremini, buttons, Shimeji, and Oysters are all great. Many wild mushrooms are good for fermenting too. Just make sure you know they are safe to eat before using them. Firm and dense mushrooms are the best choices.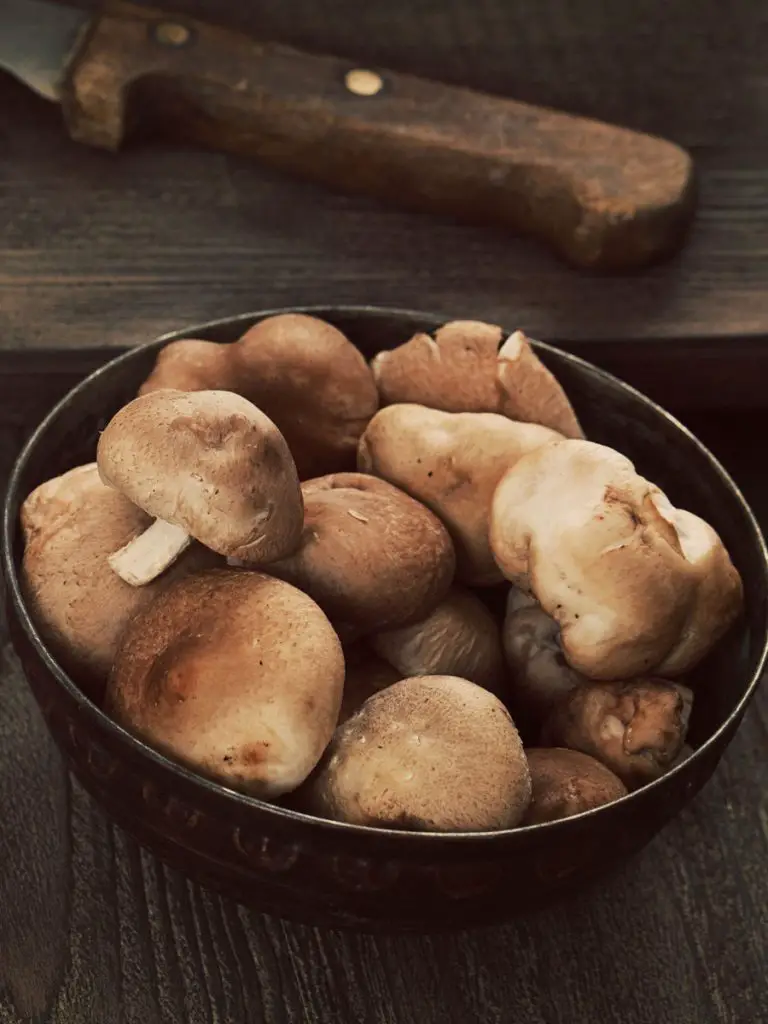 Related Fermentation Guides
Now that you've learned how to make fermented mushrooms, here are a few things that you might find interesting…