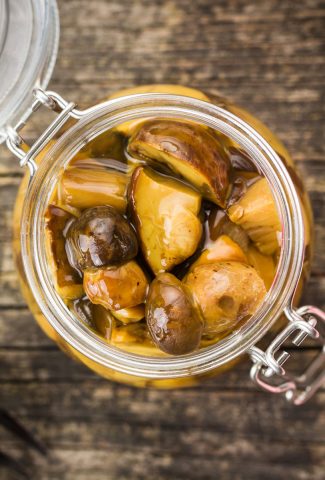 How To Make Lacto-Fermented Mushrooms
Lacto-fermented mushrooms are the BOMB! Fermented mushrooms taste great on scrambled eggs, salads, and as a side to any dish. Not to mention, it is an extremely easy recipe to make. You can save time using store-bought sliced mushrooms and a packaged pickling spice.
Put all the ingredients in a jar or fermentation crock, top with a fermentation weight, and then wait for up to four days. Give them a quick taste test and pop them in the fridge when they have reached your desired flavor.
What do Lacto-Fermented Mushrooms Taste Like?
Lacto-fermented mushrooms have an earthiness flavor as well as salty and savory that comes through and, of course, a little funkiness from the ferment. The intense flavor can be used as a next-level umami pop in any dish.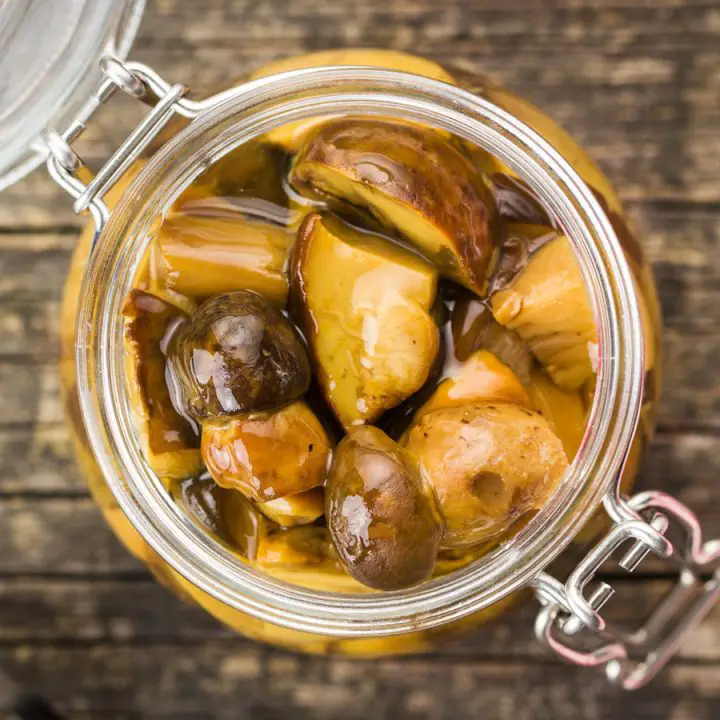 Lacto-Fermented Mushrooms
Total Time:
4 days
15 minutes
Ingredients
2 lb. fresh mushrooms, cleaned & stemmed
2 garlic cloves, minced
3 tbsp. kosher salt
1 tsp. caraway seed
2 tbsp. fresh dill
2 tsp. cracked black pepper
4 cups filleted water
Instructions
Boil the mushrooms for 5 minutes in salted water (1 tbsp salt + 2 cups). Drain and cool in a single layer on a paper towel.
In a small bowl, combine all of the herbs and spices.
Add the ingredients to the crock or jar in layers in layers.
First, add a pinch of salt, then the mushrooms, then the herbs and spices mixture.
As you add a layer of mushrooms, firmly pack them down with a spoon, potato masher, or your hands.
Continue layering until the container is full of mushrooms, leaving at least 2 inches of space from the top of the jar.
Top off with another layer of salt to finish.
Weigh down the mushrooms with a fermentation weight. Here are some fermentation weight ideas.
Allow four days for this to sit in a cool, dark place (no need to refrigerate). Check to ensure the mushrooms are completely submerged below the brine after the first day.
If not, bring 1 pint of water to a boil with 2 tbsp kosher salt and set aside to cool. Pour over the mushrooms and allow them to ferment for an additional 24 hours.
After 4 - 7 days, move the Lacto-fermented mushrooms to the refrigerator. They will maintain their freshness for several months.
What kind of mushrooms can you ferment?
Porcini, Chanterelle, Shiitake, Cremini, buttons, Shimeji, and Oysters are all great. Many wild mushrooms are good for fermenting too. Just make sure you know they are safe to eat before using them. Firm and dense mushrooms are the best choices.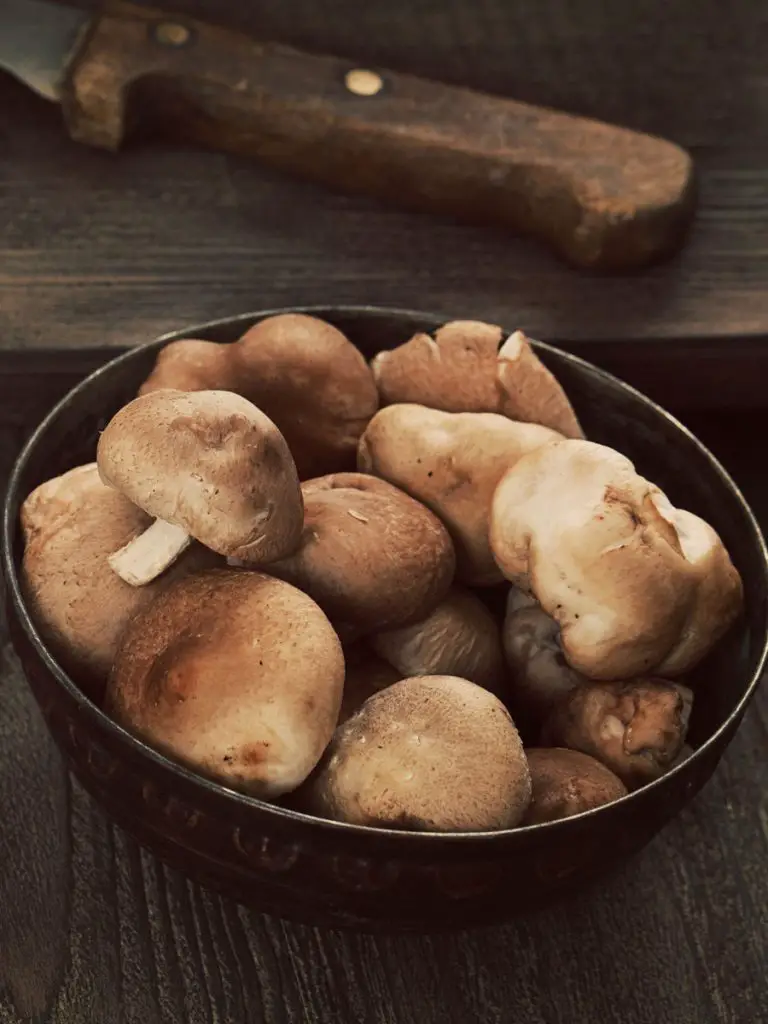 RELATED FERMENTATION GUIDES
Now that you've learned how to make fermented mushrooms, here are a few things that you might find interesting…