Not sure what to do with all that sourdough discard? Well, don't throw it away! With these 30 quick and delicious sourdough discard recipes, you can transform your leftover discard into mouth-watering meals, snacks, and treats for breakfast, lunch, dinner, and dessert. Get ready to be inspired and take your sourdough game to the next level.
Sourdough Discard Breakfast Recipes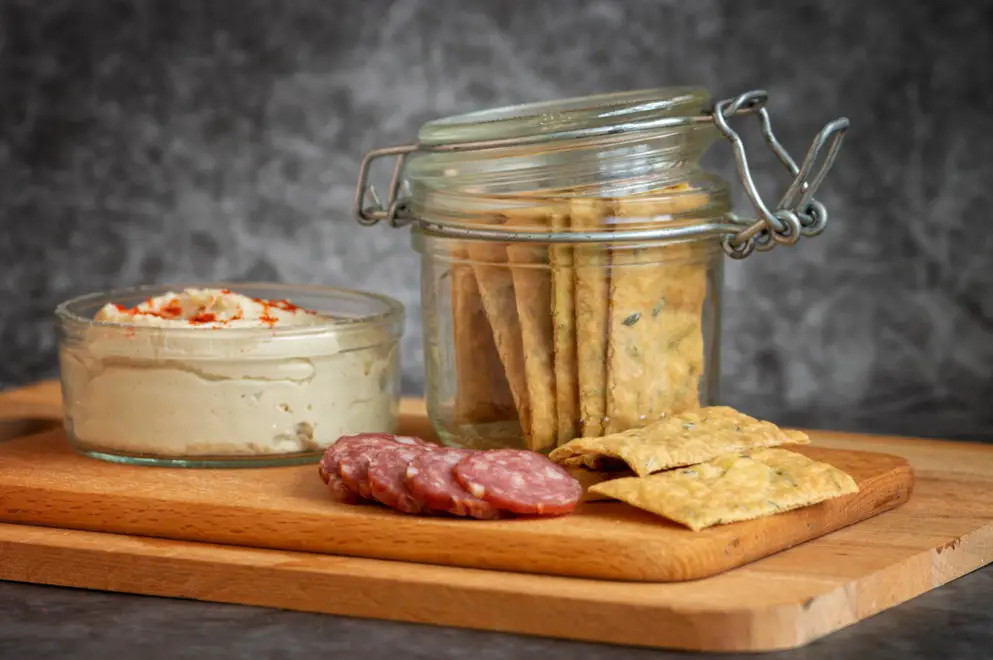 1. Sourdough Discard Pancakes
These light and fluffy Sourdough Discard Pancakes are a delicious way to use that sourdough starter discard. But if you're looking for even more of a twist on this classic, you can always try kimchi pancakes.
2. Sourdough Discard Waffles
More of a waffle person? Thanks to the sourdough starter, these Sourdough Waffles are light, delicate, and a bit tangy.
3. Sourdough Banana Bread
They call this one the Ultimate Sourdough Banana Bread. Pay special attention to the mixing order specified in the recipe for the best results.
4. Sourdough Discard Scones
Sometimes it's nice to add some sweetness to sourdough starter recipes, like in this one for Chocolate Chip Sourdough Scones. These scones are so tender, buttery, and chocolatey that you'll feel like you're having dessert for breakfast.
5. Sourdough Discard Muffins
It never hurts to get a little extra fruit into your diet! This Blueberry Sourdough Muffin discard recipe even gives you a crunchy cinnamon sugar coating to complement the flavors of the sourdough starter discard and juicy blueberries.
6. Sourdough Discard English Muffins
Looking for a different kind of muffin? These Sourdough Discard English Muffins are crunchy on the outside and soft on the inside, making them a great addition to any breakfast.
7. Sourdough Discard Crumpets
Traditional crumpets can be difficult to make, but that's not the case with these Sourdough Discard Crumpets. The discard recipe calls them "never fail" crumpets, so try this for sure!
Sourdough Discard Lunch Recipes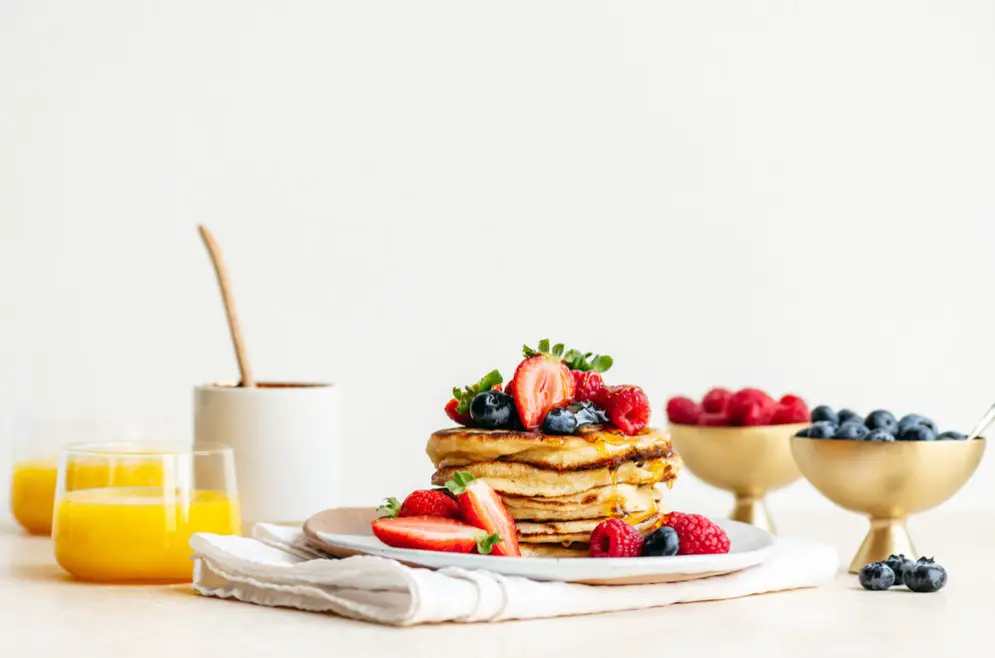 8. Sourdough Discard Flatbread
Ready for lunch? This Sourdough Discard Flatbread recipe is a great choice. In fact, you already have the simple ingredients at home.
9. Sourdough Discard Pita Bread
Are you looking to eliminate a ton of sourdough discard at once? Well then, this recipe, called Make-a-Dent-in-Your-Discard Sourdough Pita Bread, maybe the perfect one for you.
10. Sourdough Discard Pizza Dough
If you have another cup of unfed sourdough starter on hand, you should use it for this Sourdough Pizza Crust recipe. Here's a quick flavor tip: if you prefer a less sour crust, use a starter that you have been feeding regularly.
11. Sourdough Discard Crackers
Sourdough crackers by themselves may not be much of a meal. But on something like a charcuterie board, these Sourdough Discard Crackers are perfect.
12. Sourdough Discard Sandwich Bread
Homemade sandwich bread is just the best, so try this Easy Sourdough Discard Sandwich Bread. Be sure to throw some sauerkraut on that sandwich for extra nutrients.
13. Sourdough Discard Dumplings
If you want to take your lunchtime bowl of soup to the next level, try adding these Easy Sourdough Dumplings. They're hearty, filling, and, best of all, quick.
14. Sourdough Hot Dog Rolls
Hot dogs can be a quick, easy, and tasty lunch, and they're even better with these Sourdough Hot Dog Rolls. You won't need to worry about these falling apart on you.
Sourdough Discard Dinner Recipes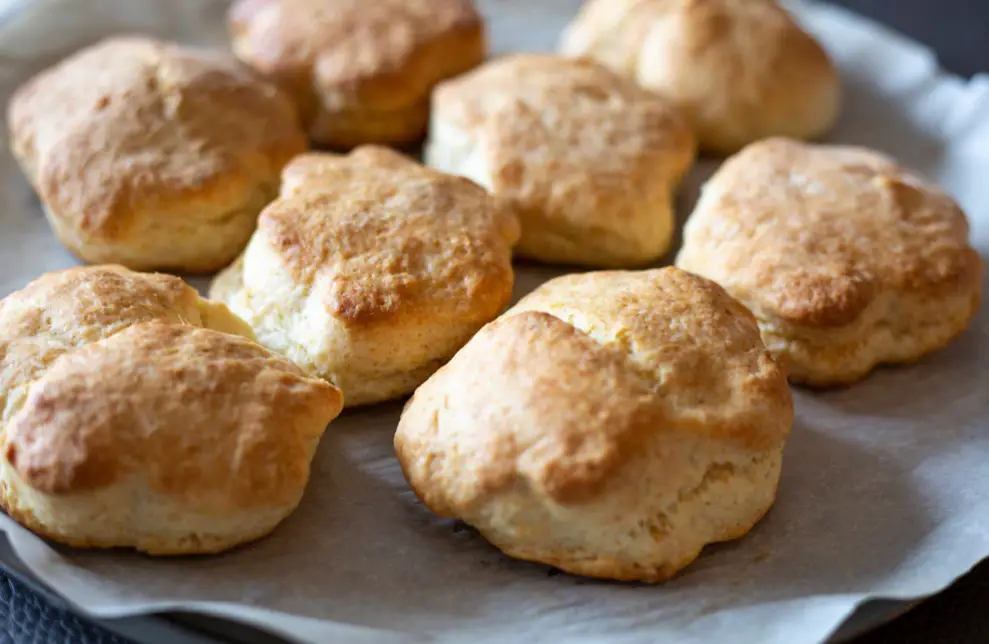 15. Sourdough Discard Fried Chicken
It may be called Sourdough Starter Fried Chicken, but this recipe also works well with the discard! Just pair it with your own fermented vegetables, and you have a simple, healthy dinner to please the whole crew.
16. Sourdough Discard Biscuits
Prefer your sourdough on the side? Then check out this recipe for Flaky 5 Ingredient Sourdough Discard Biscuits. Tall, buttery, and, yes, flaky, these sourdough biscuits are the perfect side dish to any main course.
17. Sourdough Discard Cornbread
How can you not be intrigued by a recipe called Secret Ingredient Sourdough Cornbread? It features not one but two secret ingredients that add some depth of flavor to classic cornbread.
18. Sourdough Discard Tortillas
While picking up a pack of tortillas at the store can be easy, you may not want to if you have this Sourdough Flour Tortillas recipe on hand. These tortillas only take a few minutes to throw together and a minute to cook.
19. Sourdough Discard Pasta
There is nothing like homemade pasta, and it's even better when you can use up your sourdough discard in the process. Try this Sourdough Pasta recipe to make your favorite kind.
20. Sourdough Discard Fritters
Whether you're looking for a healthy side dish or a burger substitute, it's hard to go wrong with these Sourdough Fritters with Sweet Potato and Chickpeas.
21. Sourdough Discard Hamburger Buns
Need a bun for that burger? Try these Sourdough Discard Hamburger Buns!
22. Sourdough Discard Garlic Bread Bites
Garlic bread is the perfect side dish for all kinds of dinners, and these Sourdough Discard Garlic Bread Bites certainly fit the bill.
Sourdough Discard Dessert Recipes
23. Sourdough Discard Chocolate Cake
You may think that the tangy flavor of the discard would taste a bit off in this type of dessert, but that's not the case here. This Sourdough Chocolate Cake recipe is full of rich chocolate flavor, and the coffee icing is an extra delicious touch.
24. Sourdough Discard Brownies
And speaking of rich, chocolatey flavors, these Sourdough Brownies are full of them. With shiny, crackly tops and thick gooey centers, this recipe is perfect for both sourdough starter discard and your sweet tooth.
25. Sourdough Discard Cookies
It's always nice to find a cookie recipe that doesn't require an electric mixer, and this Sourdough Chocolate Chip Cookies recipe is one of them. Whether you prefer a soft, cake-like cookie or a chewier one, this delicious way to use your leftover sourdough starter will not disappoint.
26. Sourdough Discard Donuts
The best kind of donut is the fresh kind of donut. And fortunately, you'll be able to make plenty with this recipe for Sourdough Discard Donuts.
27. Sourdough Discard Cinnamon Rolls
Another one that doesn't require a stand mixer, this recipe for Sourdough Starter Cinnamon Rolls is easy. Just be sure to read the tips for success section for best results.
28. Sourdough Discard Pie Crust
Whether you're going for a sweet or savory filling, this Sourdough Discard Pie Crust is a great choice. You'll want to double this recipe if you need both a top and bottom crust.
29. Sourdough Discard Coffee Cake
A Sourdough Discard Coffee Cake? With cinnamon pecan streusel topping? Sign me up!
30. Sourdough Discard Pretzels
It may seem difficult, but with the step-by-step twisting tutorial on this recipe, you'll be shaping these Sourdough Discard Pretzels beautifully in no time.
Enjoy!
There you have it - thirty quick and delicious sourdough discard recipes. With breakfast, lunch, dinner, and dessert covered, you'll never be tempted to discard your sourdough discard again. Happy eating!