This post may include affiliate links. As an Amazon Associate I earn from qualifying purchases.You can read my complete affiliate disclosure for more details.
Maintaining a healthy colon is crucial for our overall well-being, yet many neglect this vital part of our digestive system. Excluding skin cancers, colorectal cancer, which includes colon cancer and rectal cancer, is the third most common cancer in the US, according to the American Cancer Society.
So it's essential to do what you can to reduce your chances of developing this disease. And fortunately, by simply introducing some delicious and nutritious food for colon health into your diet, you can do just that!
Foods like fiber-rich fruits and vegetables, probiotic-rich fermented foods, and whole grains contain beneficial bacteria, vitamins, and minerals that can help promote colon health and reduce colon cancer risk.
This article will explore the top 10 foods you must eat for a healthy colon. So, let's dive in and discover how to protect your colon health through diet.
10 Foods For Colon Health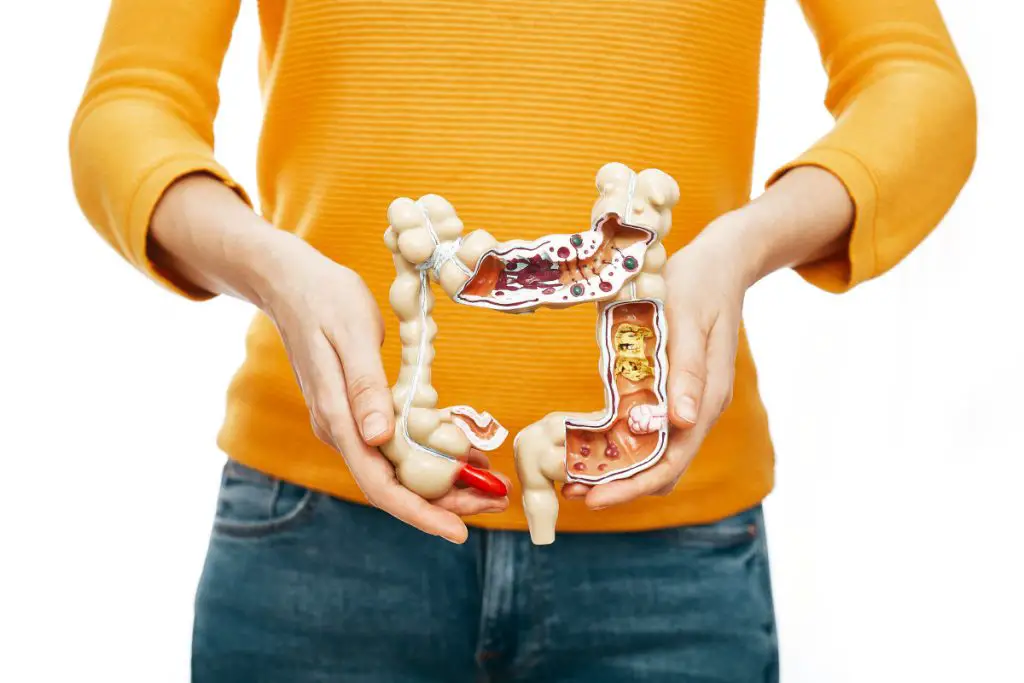 Fiber-Rich Fruits and Vegetables
1) Cruciferous Vegetables
You know that eating vegetables is good for your overall health, but did you know they can be especially good for your colon? Cruciferous veggies like broccoli, cauliflower, and kale are full of fiber, which can help promote regular bowel movements and prevent constipation.
This is essential for protecting the health of your colon, as it helps remove wastes and toxins from your body.
And if you're looking to prevent colon cancer, you have even more reason to load up your plate with cruciferous vegetables. They also contain sulfur-containing chemicals called glucosinolates, which may have anticancer properties.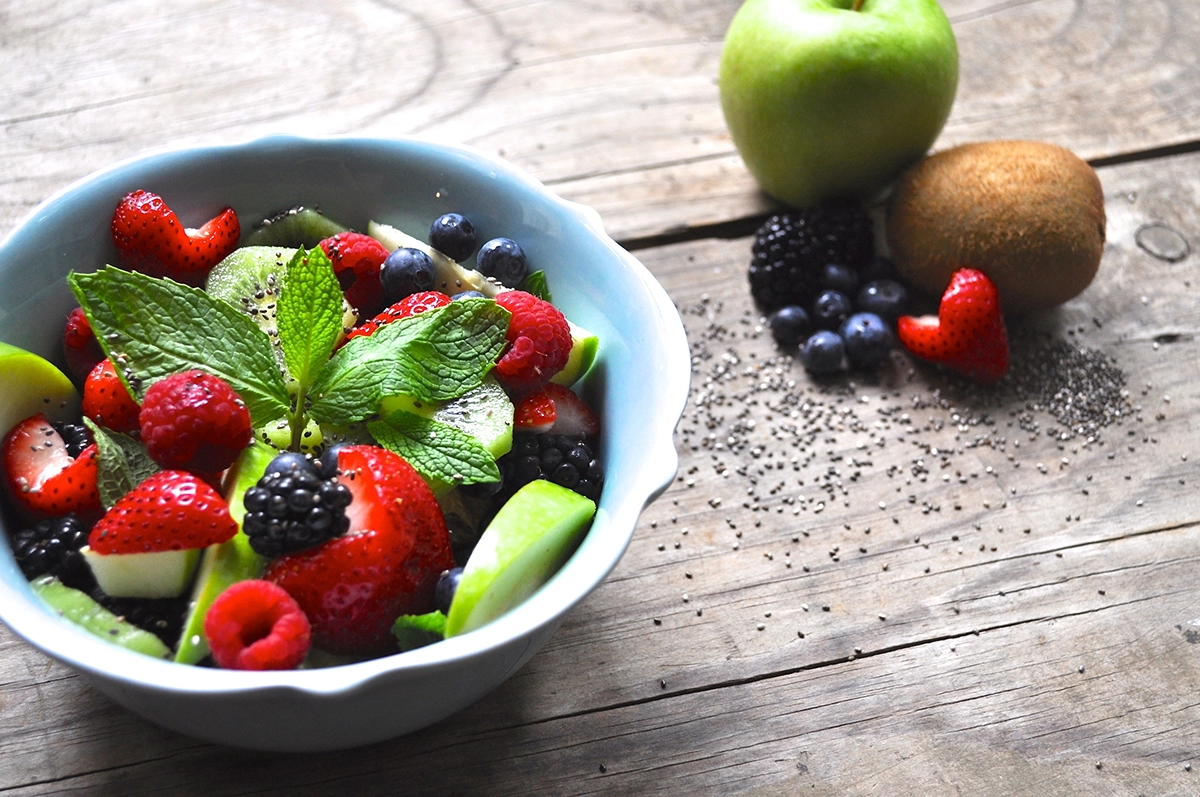 2) Apples
If you're looking for a sweeter source of fiber, then it's hard to go wrong with apples. Not only do these nutrient-dense fruits contain a good amount of fiber, but they also contain a special type: pectin.
Pectin is prebiotic, which means it feeds the good bacteria in your gut, also known as your gut microbiota. And by keeping your gut happy, you can help prevent chronic diseases like cancer and heart disease.
3) Leafy Greens
While they are also excellent sources of fiber, leafy greens like spinach, bok choy, and Swiss chard feed your gut microbiota differently than prebiotic and dietary fiber. They contain a unique sugar molecule called sulfoquinovose, which helps the beneficial bacteria in your gut thrive.
This means that including a good amount of leafy greens in your diet can help you create an ideal gut microbiome, which is one of the best things you can do for your colon.
4) Berries
They may be small, but berries like raspberries, strawberries, blueberries, and blackberries are some of the best foods for gut health. These little fruits are full of fiber and antioxidants, making them an excellent choice for your digestive tract and for preventing cancer.
Research shows that blueberries, in particular, may help prevent colon cancer. Blueberries contain an antioxidant called pterostilbene, which may help reduce inflammation and other risk factors for colon cancer.
Probiotic-Rich Fermented Foods
5) Probiotic Yogurt
One of the best ways to keep your colon healthy is by loading up with probiotic-rich fermented foods - including yogurt! You need to specifically look for probiotic yogurt, though - not all varieties are filled with this beneficial bacteria.
Yogurt can contain many different types of probiotics, but two of the best ones for colon health may be Bifidobacteria and Lactobacillus. These can both help relieve symptoms of digestive issues such as irritable bowel syndrome.
6) Kefir
It may taste similar, but kefir is a fermented milk beverage that may be an even better source of probiotics than yogurt. You can find up to 61 strains of bacteria and yeasts in kefir, making it a diverse source of probiotics.
This makes drinking kefir an excellent way to help maintain the balance of good bacteria in your colon. And the best part? It's easy to make at home!
Related: Best Kefir To Buy For Gut Health
7) Kimchi
If you're not a fan of dairy, then you may want to go with probiotic-rich kimchi instead. It's commonly made with cabbage, so you're not only getting the benefits of cruciferous vegetables, but you're also getting the perks of the fermentation process too.
Kimchi undergoes a process called lacto-fermentation, which involves the bacterium Lactobacillus. This gives kimchi its sour taste and reputation for relieving digestive issues like diarrhea.
And this is in addition to the other helpful bacteria and probiotics found in kimchi, which can help alleviate everything from constipation to gastrointestinal health to certain types of cancer.
8) Sauerkraut
Another type of fermented cabbage, sauerkraut, shares many benefits with kimchi. However, there are a few key differences between sauerkraut vs. kimchi. That doesn't change that it's still full of those all-important probiotics, though!
Indeed, sauerkraut can help keep the balance of bacteria in your gut in check, making it a great way to keep your gut lining strong and healthy. Just be sure to avoid pasteurized varieties if you're shopping for sauerkraut, as it can kill that good bacteria. To be on the safe side, you can always make homemade sauerkraut too.
Whole Grains
9) Oats
A classic breakfast staple, whole-grain oats are excellent for colon health. They're also fantastic for your overall health - oats are so full of essential minerals, vitamins, and antioxidants that they're one of the most nutrient-dense foods you can eat!
When it comes to the colon, though, they have something special. Oats contain a type of soluble fiber called beta-glucan, which can help promote healthy bacteria in your gut.
10) Quinoa
It may technically be a seed, but quinoa is generally considered a whole grain - a pseudocereal grain! This puts it in the same category as other pseudocereal grains like amaranth and buckwheat.
Quinoa is great for colon health due to its high fiber content. Not only does this help promote good gut bacteria, but it can also prevent constipation by stimulating regular bowel movements.
The Best Foods for Colon Health
So, if you want to promote colon health and help prevent colorectal cancer, adding cruciferous vegetables, apples, leafy greens, berries, probiotic yogurt, kefir, kimchi, sauerkraut, oats, and quinoa into your diet is a fantastic idea.
Just be sure to take it slow - adding too much fiber too quickly can cause digestive issues. But if you do it over a few weeks, you can reap the benefits quickly!