There are plenty of fermented foods that fit into a gluten-free diet.
You are in luck if you are searching for fermented foods to add to your gluten-free diet.
First, if you are gluten intolerant, you want to avoid whole foods such as wheat, Kamut, Spelt, Barley, Rye, and Oats.
Here is a list of fermented foods and drinks safe to eat if you are gluten-free.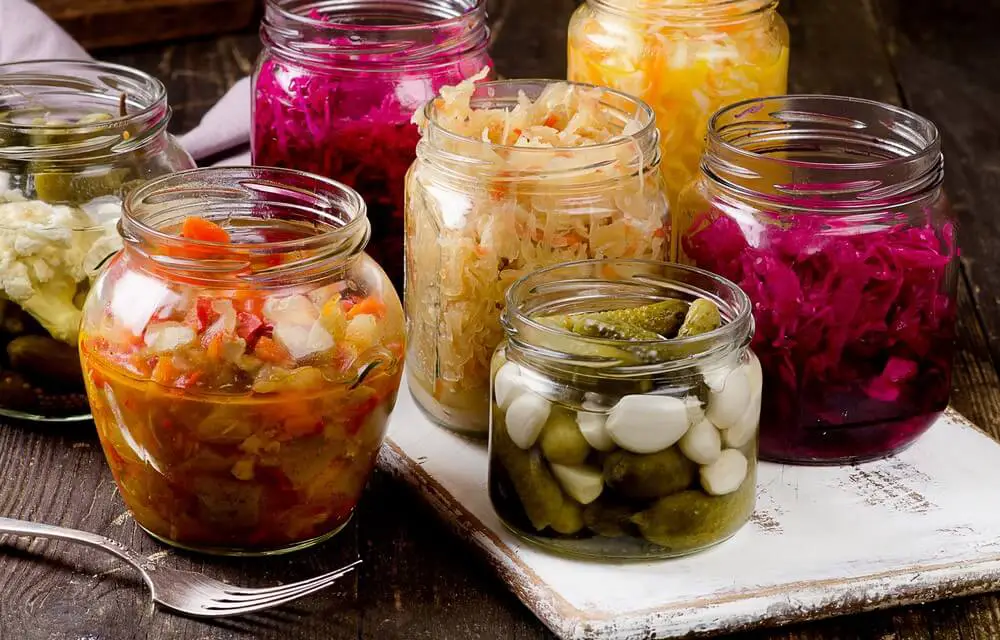 Introduction to Gluten-Free Fermented Foods
Fermented foods are a beneficial component of any good diet. And you don't have to feel left out if you are gluten-free. You, too, can enjoy fermented foods and maintain a good gut microbiome.
Symptoms of an unhealthy gut microbiome include indigestion and diarrhea. Feeling unenergetic and sluggish is common too.
The strains of beneficial bacteria in fermented foods can help prevent these issues.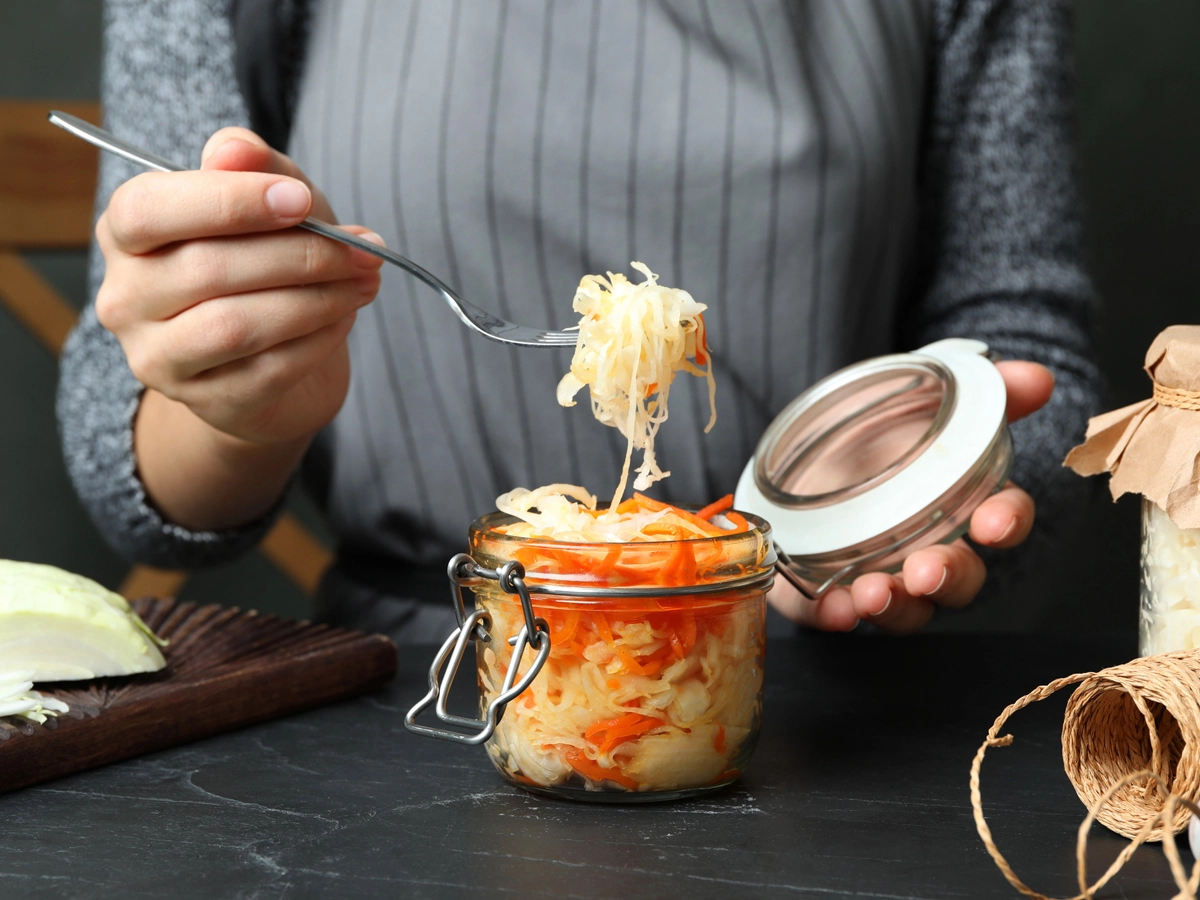 Gluten-Free Fermented Vegetables
Fermented vegetables are one of the best probiotic foods on a gluten-free diet.
Sauerkraut and fermented pickles are both gluten-free. Aside from beneficial bacteria, fermented vegetables are also rich in vitamins and antioxidants.
Sauerkraut is one of the oldest types of fermented vegetables. It's made by fermenting cabbage in a salty brine filled with lactic acid bacteria.
It provides a fantastic sour contrast when paired with cheese, pork chops, or sausage.
Kimchi is another fermented food made by allowing the cabbage to ferment in a salt brine.
Gochujang, fish sauce, ginger, and garlic are traditional seasonings you will find in most kimchi.
Pickles are another unique fermented vegetable, but they're different from what you're used to. Most store-bought pickles are preserved in vinegar. Probiotic pickles are preserved in a salt brine. 
While fermented pickles might not use the same process as regular pickles, they offer the same appealing crunch and tartness.
Try fermented carrots, green beans, and jalapenos too. They're perfect for eating right out of the jar as a snack or side dish.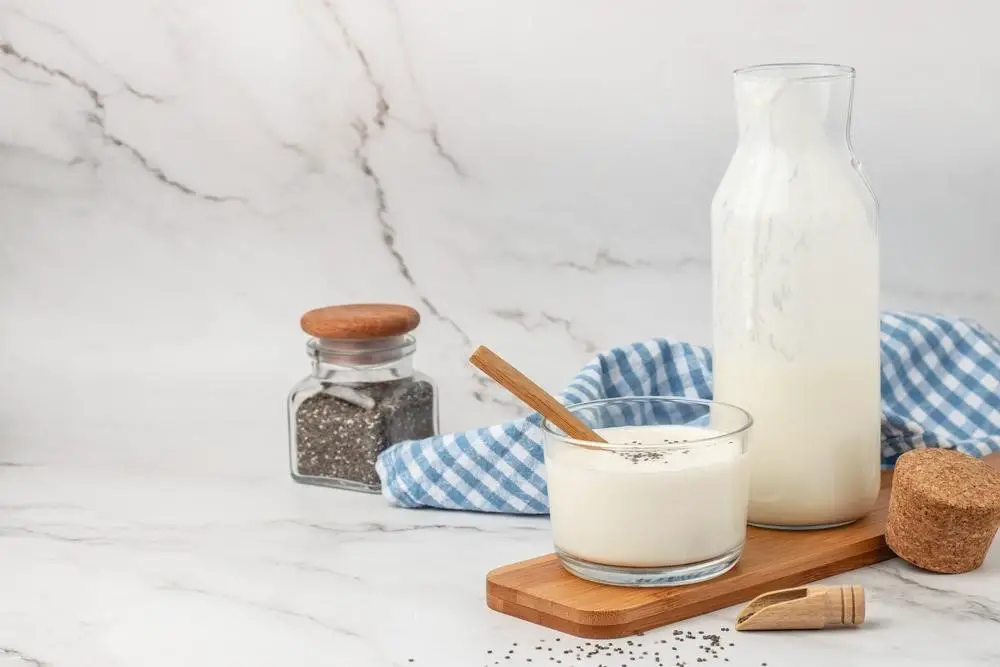 Gluten-Free Fermented Dairy Products
Kefir, buttermilk, yogurt, and cheese are also gluten-free fermented foods. 
Gluten is a protein found in wheat, rye, and barley grains. Since natural yogurt does not contain wheat, rye, or barley, it doesn't contain gluten.
Yogurt is one of the best-fermented foods you can enjoy on a gluten-free diet. Whether you prefer Greek yogurt or sweet fruity yogurt, almost every type is entirely gluten-free. 
Kefir also makes an excellent addition to a gluten-free diet. While kefir does include kefir grains, these grains are entirely gluten-free. 
Finally, consider shopping for some delicious lacto-fermented cheeses. 
Check the ingredients because some cheeses contain gluten-based ingredients for texture or flavor.
Gluten-Free Fermented Grains and Legumes
Grains like quinoa and lentils are gluten-free and have a high fiber content.
One of the best-fermented grains you can enjoy is fermented rice.
Try this delicious sweet fermented rice recipe.

Quinoa is another excellent gluten-free grain. Cooked quinoa can be fermented to make a creamy treat.
Buckwheat flour can also be fermented. It's excellent for use as the base for deliciously flavorful bread.
Try this fermented buckwheat bread recipe.
Hummus can be gluten-free. Here is a tasty fermented Hummus Dip that is 100% gluten-free.
Gluten-Free Fermented Condiments and Sauces
Many condiments and sauces contain wheat. It is used as a ticking agent, so they are not gluten-free. It is important to always read the ingredients to be sure it is truly gluten-free.  
Kikkoman makes a tamari soy sauce that is gluten-free.
Coconut aminos is a gluten-free and soy-free alternative to soy sauce that has a milder flavor and less sodium.
Fish sauce is another gluten-free fermented sauce great for cooking with.
Have you tried fermented hot sauce? This recipe is both delicious and gluten-free.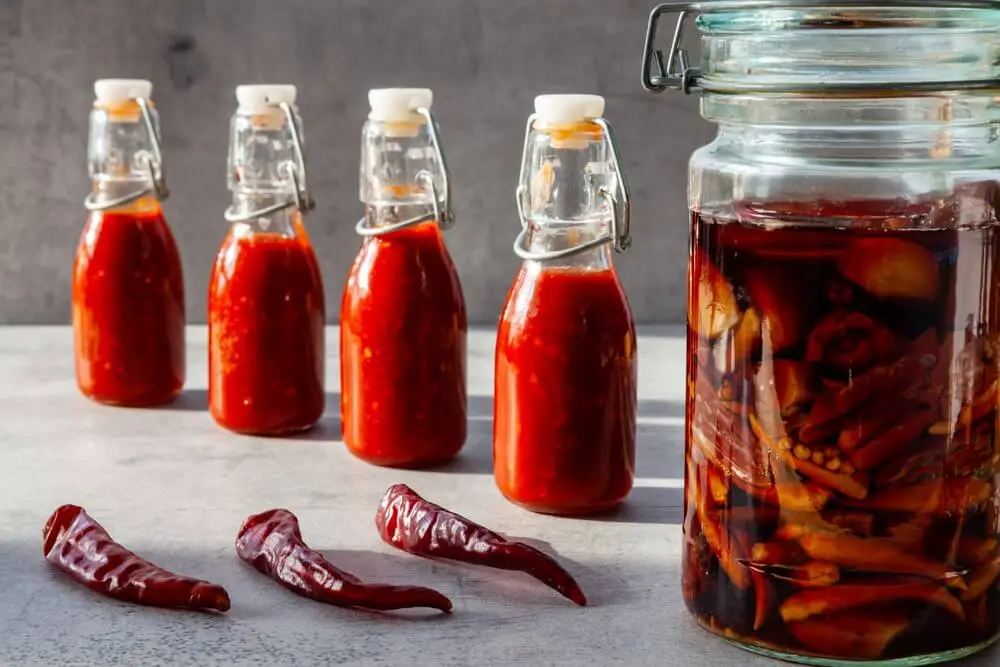 Gluten-Free Fermented Drinks
Kombucha, apple cider vinegar, sauerkraut juice, and kefir water are all gluten-free.
There are many fermented drinks safe for a gluten-free diet. You will find hundreds of gluten-free options just waiting to be explored.
Beet kvass is a rich drink that allows beets to ferment in a very salty brine. The unusual drink is often described as a little sweet, sour, and salty all at once.
If you love going on culinary adventures, this is a drink that you can't miss trying.
Even if you are gluten-free, you can incorporate the health benefits of fermented food into your diet.
Have a cold glass of kombucha, a delicious kefir smoothie, top scrambled eggs with a little kimchi, or make a loaf of fermented buckwheat bread and enjoy.