Some people may experience negative impacts when eating fermented foods because they contain histamine, bacteria (even if it is good bacteria), and salt content. Side effects can include digestive issues, among others.
People who should avoid fermented foods include those who have the following conditions:
Histamine Intolerance: Including those with yeast allergies.
Immunocompromised: Including those with compromised immune systems or on a strict sodium-restricted diet.
Pregnant/ Early Childhood: Including those who should avoid unpasteurized dairy products and fish.
Digestive Disorders: Including those with digestive disorders.
Low-Sodium Diets: People at risk of high blood pressure, heart disease, or stroke.
Avoid Alcohol: Individuals who are avoiding alcohol due to medical, religious, pregnancy, breastfeeding, or personal reasons.
Fermented foods have gained significant popularity recently, celebrated for their potential to improve gut health and digestion and even reduce inflammation.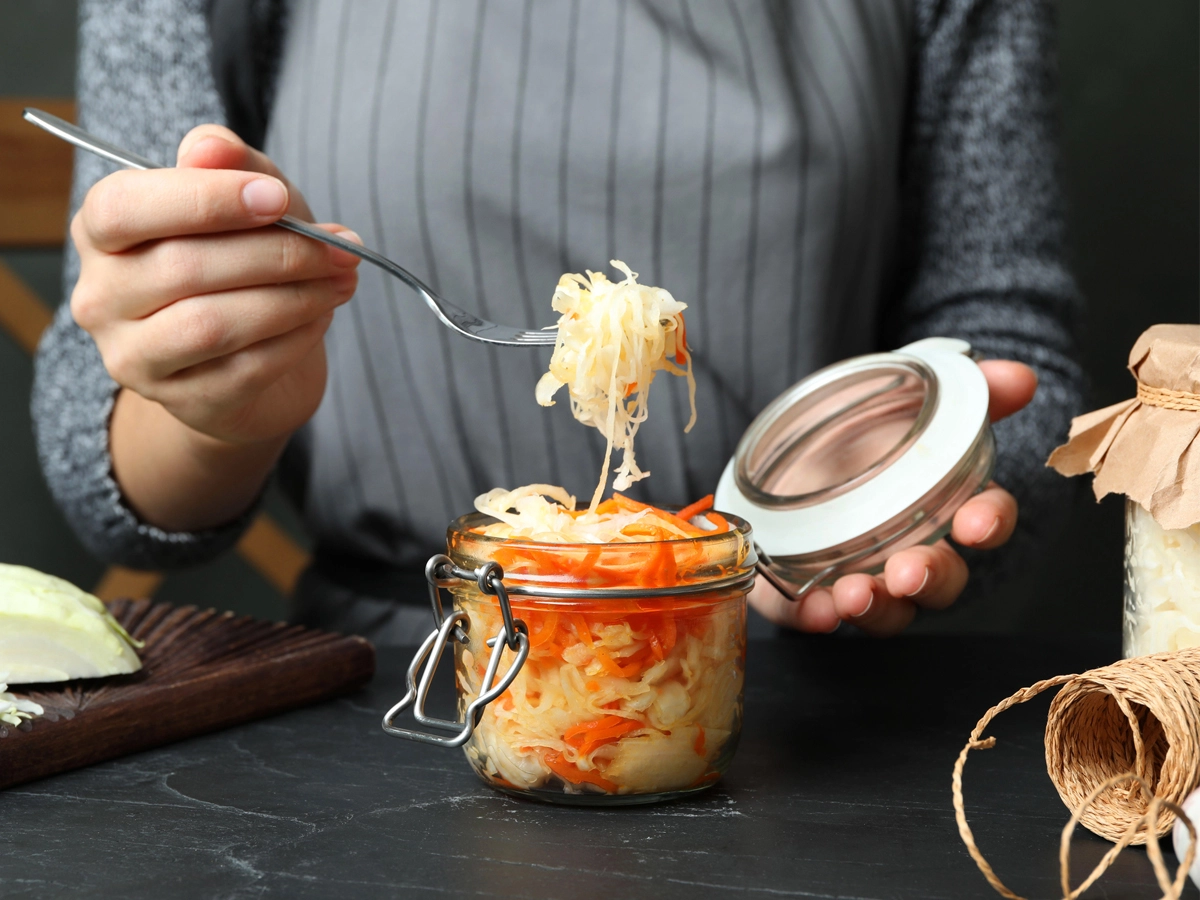 This natural process involves the breakdown of carbohydrates and sugars by microorganisms like bacteria and yeast, creating beneficial compounds such as organic acids, polyphenols, probiotics, vitamins, and enzymes. 
However, it's crucial to recognize that while fermented foods offer numerous advantages, certain individuals should exercise caution or refrain from consuming them altogether due to potential risks. 
In this comprehensive guide, we will delve into the topic of who should avoid eating fermented foods and explore the reasons behind these recommendations.
Histamine Intolerance: Navigating Allergic Reactions
Histamine, a compound naturally present in the body, plays pivotal roles in immune responses and digestion. It's also found in various foods, including fermented ones. 
Individuals with histamine intolerance might lack sufficient diamine oxidase (DAO) enzyme to process excess histamine. 
As a result, consuming histamine-rich foods like fermented foods could trigger allergic reactions such as headaches and gastrointestinal discomfort. 
These symptoms can range from mild to severe, occurring immediately or several hours after consumption. It's noteworthy that histamine intolerance is more common in women and is sometimes misdiagnosed as an allergic reaction. 
Some individuals have a reduced capacity to break down histamine due to genetic predispositions or enzyme deficiencies. Fermented foods, particularly aged cheeses, wine, sauerkraut, and certain types of cured meats, are known to be high in histamine. 
Those with histamine intolerance should limit or avoid fermented foods to prevent adverse reactions.
Consuming excessive amounts of fermented foods can lead to symptoms like headaches, hives, digestive issues, and even severe allergic reactions. (1)
Compromised Immune Systems: A Word of Caution
While most fermented foods are safe for most people, they can cause severe side effects in some.
Because fermented foods are unpasteurized and contain a mix of different types of bacteria and yeasts, they can promote the growth of opportunistic bacteria that can lead to infections in certain people.
The process of fermenting foods involves using diverse strains of bacteria and yeast. While these microorganisms are generally considered safe, individuals with compromised immune systems—such as those with HIV/AIDS, undergoing chemotherapy, or organ transplant recipients—should exercise caution. 
For these individuals, consuming fermented foods might lead to infections and adverse side effects like fever, diarrhea, muscle aches, and headaches. 
Given the potential risks associated with their specific health conditions, individuals in this category must consult healthcare professionals before incorporating fermented foods into their diets. (2)
Pregnancy and Early Childhood: Moderation is Key
Pregnant or breastfeeding women, and very young children, particularly those less than a year old, should cautiously approach certain fermented foods. While pregnant women don't have to avoid fermented foods altogether, careful attention to serving sizes and types of fermented foods is essential. 
And if fermented foods were not something you ate before your pregnancy, start by eating small amounts to ensure they work well for you. 
Some fermented foods, such as fermented meat, mold-based ferments, and certain raw dairy products, may pose risks for these vulnerable groups. I recommend talking to your healthcare provider before adding fermented foods to your diet.
Pregnant women are advised to moderate fermented foods like miso, kimchi, sauerkraut, tempeh, yogurt, and kefir to minimize potential adverse effects. 
Since kombucha is unpasteurized and contains small amounts of caffeine and alcohol, pregnant and breastfeeding women should also avoid it.
This cautious approach helps ensure the well-being of both mother and child. (3)
Digestive Disorders: Seeking Professional Guidance
Fermented foods have garnered attention for their potential to alleviate digestive disorders like irritable bowel syndrome (IBS) and inflammatory bowel disease (IBD). 
Probiotics abundant in fermented foods contribute to improved gut health and reduced inflammation. 
However, not all strains of probiotics are suitable for sensitive digestive systems, as some may lead to gas and bloating. 
If you have a digestive disorder, consult your doctor before introducing fermented foods. (4)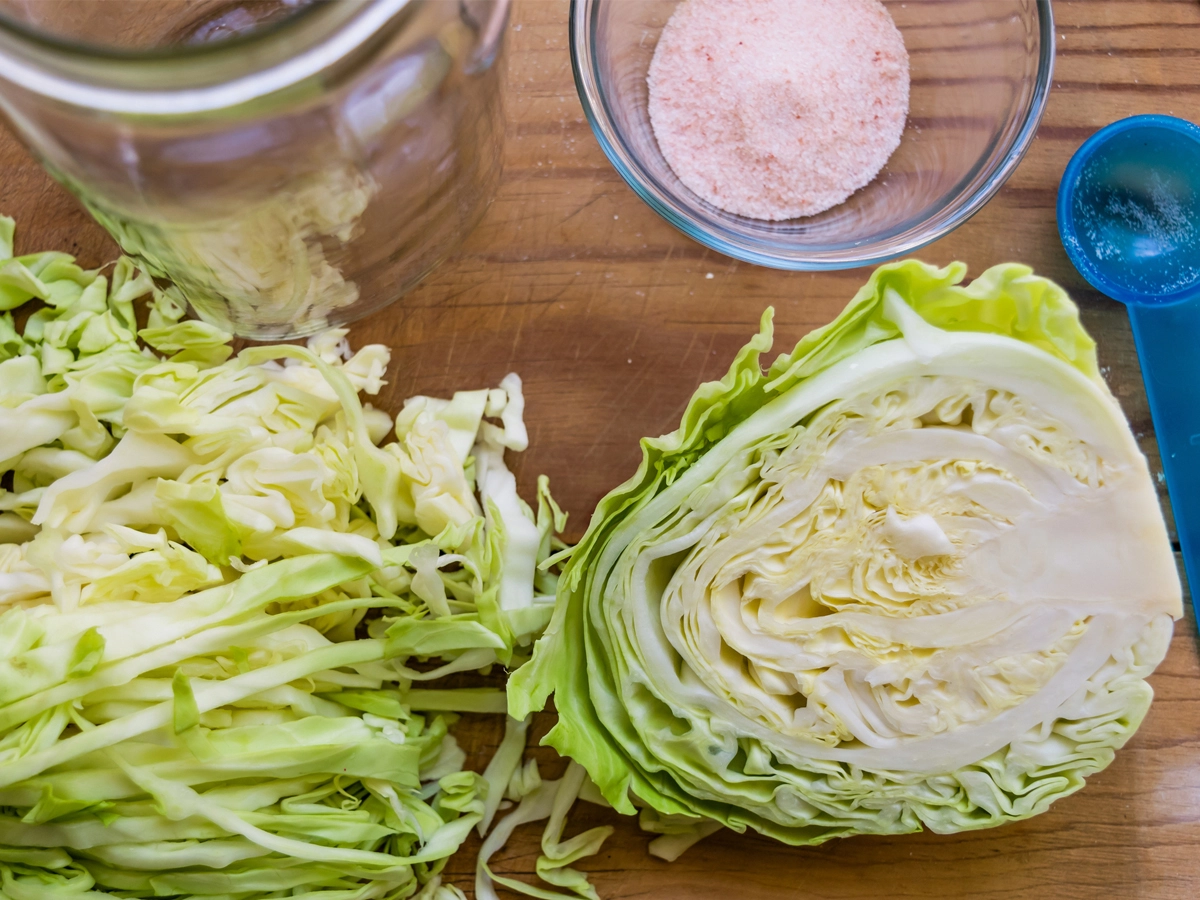 Low-Sodium Diets: Balancing Health Priorities
Fermented foods often require salt to create the optimal environment for beneficial microbes to thrive. While salt is a crucial component of fermentation, excessive salt intake can adversely affect health, such as increasing the risk of high blood pressure, heart disease, and stroke. 
Certain fermented foods, like pickles, sauerkraut, and miso, can be high in sodium. If you are on a low-sodium diet or have hypertension or other health conditions that require restricting sodium intake, it is advisable to consume these foods in moderation.
People with these health conditions or who are on a low-sodium diet should exercise caution when consuming heavily salted fermented foods.
Practicing moderation and monitoring sodium intake are essential strategies for individuals in this category to balance enjoying fermented foods and maintaining their health objectives. (5)
Fermented foods that are low in salt include kefir, kombucha, yogurt, cottage cheese, Greek yogurt, and tempeh.
Related:
Alcohol Content: Those avoiding Alcohol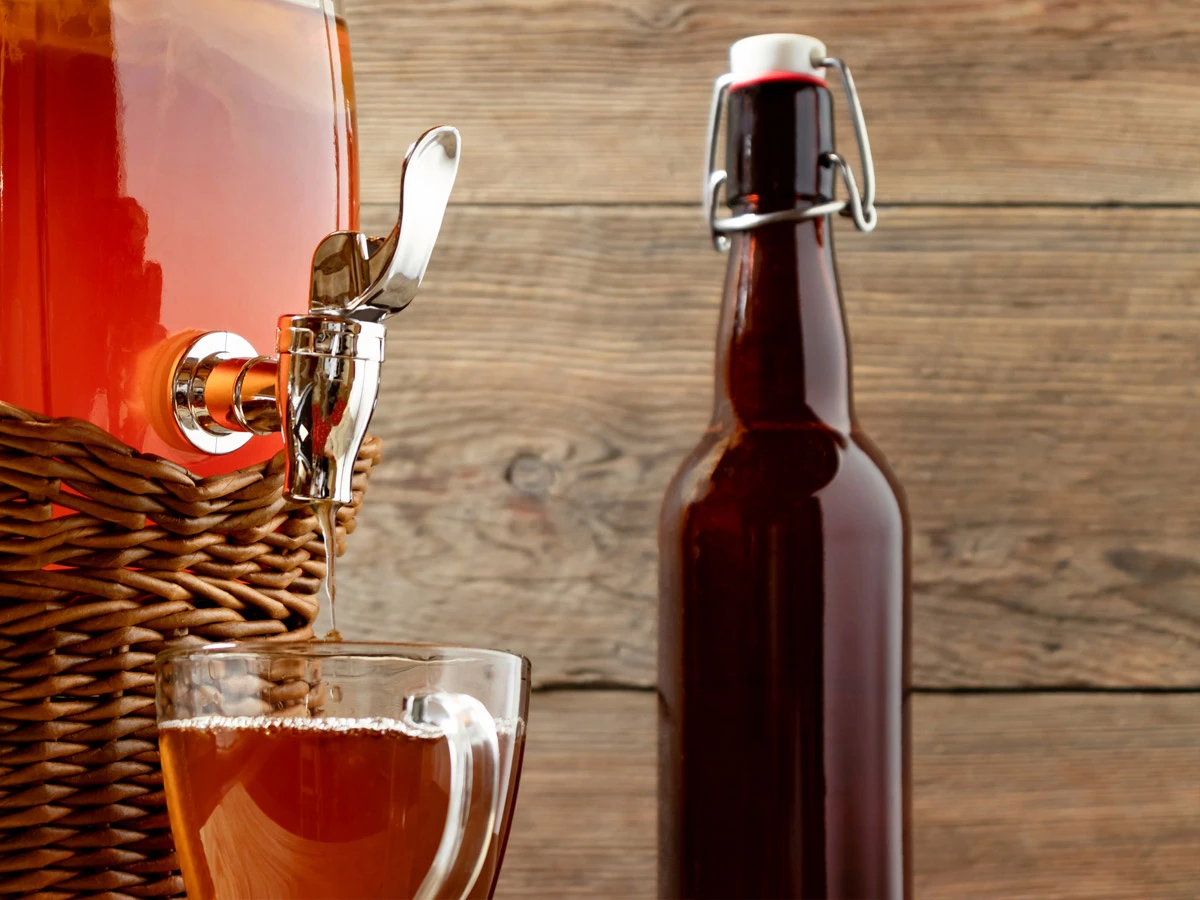 Kombucha and kefir are known to contain trace amounts of alcohol as a byproduct of the fermentation process. But beware, there is no way to know for sure how much alcohol is in them if it is made at home. A study conducted in Australia found much higher alcohol in some kombucha and kefir store brands.
While the alcohol content is usually very low, it can accumulate when these products are consumed frequently, potentially posing a risk for individuals who should avoid alcohol due to pregnancy, breastfeeding, medical, religious, or personal reasons. (6)
Related: Exploring the Dangers of Drinking Kefir: Health Benefits, Side Effects, and Risks
Navigating Potential Discomfort: Side Effects of Fermented Foods
Some individuals experience temporary discomfort when introducing new probiotic cultures to their digestive systems through fermented foods. 
This transitional phase occurs as the existing gut microbiome adjusts to accommodate the new cultures, occasionally leading to temporary side effects. 
Some common side effects of fermented foods include gas, bloating, and diarrhea. Allergic reactions, though rare, can manifest as hives, swelling, or difficulty breathing. 
However, it's crucial to emphasize that these side effects are generally mild and transient.
Potential for Contamination
The fermentation process relies on the growth of specific microorganisms to create the desired flavors and textures. However, if not executed properly, fermentation can also promote the growth of harmful bacteria and molds. Contaminated batches of fermented foods can lead to foodborne illnesses and infections. To mitigate this risk, it's essential to maintain proper hygiene, sterilization, and monitoring throughout the fermentation process.
Gastrointestinal Distress
For some individuals, consuming fermented foods can lead to gastrointestinal distress. Introducing new bacteria and compounds into the gut can cause discomfort, bloating, gas, and changes in bowel habits, particularly for those with sensitive digestive systems. Gradually incorporating fermented foods into the diet and monitoring their effects can help individuals gauge their tolerance levels.
The Importance of Food Safety
When fermenting foods at home, practicing proper food safety measures is paramount. 
Inadequate preparation, unclean supplies, and improper storage can potentially result in harmful bacteria growth, leading to food poisoning. 
Individuals with weakened immune systems, pregnant women, and children should exercise heightened vigilance. Ensuring clean hands, proper cooking techniques, and avoiding cross-contamination are essential to safeguard against foodborne illnesses.
Final Thoughts: Balancing Benefits and Risks
Fermented foods undoubtedly offer a range of flavors, textures, and potential health benefits, but they are not without risks. The dangers of consuming fermented foods can vary depending on individual sensitivities, health conditions, and moderation levels. 
Histamine intolerance, compromised immune systems, pregnancy, early childhood, digestive disorders, and sodium-restricted diets necessitate thoughtful consideration when incorporating fermented foods into one's diet. 
By consulting healthcare professionals, moderating consumption, and prioritizing food safety, individuals can balance reaping the advantages of fermented foods and safeguarding their health and well-being. 
While it's important to acknowledge the potential pitfalls, it's equally important to recognize that many people can enjoy fermented foods without any adverse effects. 
References: